What You Should Know About the Coronavirus
Human coronaviruses are a large family of viruses that can cause respiratory illnesses such as the common cold. Most people get infected with these viruses at some point in their lives. These illnesses usually only last for a short amount of time.
However, a newly identified coronavirus, called 2019-nCoV, can cause individuals to become severely ill. This virus transfers from animals to humans and first occurred in December 2019 in China at an animal market. But it has now reached several other countries, including six cases so far reported in the United States.
As the number of confirmed cases and deaths continue to rise, health officials are working on all fronts to learn more about the virus and put measure into place to curtail its spread. The risk to the U.S. public remains low but more cases will likely be confirmed in the coming days, according to the National Center for Immunization and Respiratory Diseases at the Centers for Disease Control and Prevention.
What you can do to protect yourself and prevent spread of the coronavirus:
Avoid travel to China- Wuhan, where the virus originated, is on lock-down;
Thoroughly cook meat and eggs;
Use protective coverings when handling farm animals or wild animals;
Wash your hands often with soap and water for at least 20 seconds;
Avoid touching your face, nose, or mouth with unwashed hands;
Use hand sanitizer;
Avoid close contact with people who are sick;
Clean and disinfect surfaces that you frequently touch;
Cover your coughs and sneezes with a tissue and throw tissue away immediately;
Stay home if you're sick.
If you plan on traveling internationally, wearing a mask that covers your nose and mouth is an option that can help protect you from germs. Doctors have stated that washing your hands frequently, however, is the most important takeaway and much more effective than a mask.
No one could have predicted the outbreak of this new coronavirus. Just as no one can predict when they will die.
Ready to get your life insurance quote?
You're a few minutes away from great life insurance
How much life insurance do you need?
Figure out your action plan with our needs calculator
The Coronavirus and Life Insurance
Swiss Re, one of the world's leading providers of reinsurance, is continuously monitoring the coronavirus situation. They suggest that insurance companies heavily lean on the current travel notices from the CDC (Centers for Disease Control and Prevention) if applicants have plans to travel to China or neighboring countries. The CDC currently lists China as a level 3 travel warning, meaning that individuals should avoid any nonessential traveling to China. Translation: if a life insurance applicant has plans to travel to China, don't be surprised if the insurance company opts to post-pone coverage approval until some time has passed after you arrive back in the United States.
Once placed inforce, a life insurance policy will pay out for most types of death, including coronavirus. The rare occasions that the life insurance policy would not pay out would be if the cause of death was suicide within the first two years of the policy being active, if you died while committing a serious crime, or if the policy includes a clause excluding a specific cause of death. For example, if you're a racecar driver, you may opt for less expensive life insurance policy that excludes coverage for death as a result of racing.
Life Insurance for You and Your Family
Life insurance financially protects loved ones. If you die and have life insurance coverage, your beneficiaries receive a death benefit. This benefit won't protect them from the pain they feel because of your death, but it can provide monetary assistance. Not needing to worry about how to pay the utility bill can only assist your family as they grieve.
Your beneficiaries can use the life insurance death benefit however they wish. The funds can be used to pay for many things such as:
Your funeral and burial,
Medical bills,
Mortgage payments,
Child's education,
Child's wedding.
There are various types of life insurance. Permanent life insurance lasts your entire life but has expensive premiums. Term life insurance is the best option for most people. Term life insurance is affordable and can fit into most budgets. You choose the coverage amount and how long it lasts.
Term life insurance provides temporary coverage for a fixed price. For example, a healthy 30-year-old male can buy $500,000 in life insurance coverage that will insure him for 20 years for $20 per month. During these 20 years, the $20 per month will never change. Even if this young man gets diagnosed with the coronavirus, the life insurance coverage remains in place and the premiums will not increase.
When buying a term life insurance policy, there is an option to add on what is called a child rider. If you have children, this is an important rider to consider.
For a nominal annual fee, typically $50 annually for $10,000 in life insurance coverage, your children can be insured when you get insured. One child rider covers all of your children.
The death of a child is the worst possible situation one could think of. No parent deserves it. A child rider doesn't bring emotional comfort, but it provides a small amount of money to pay for a funeral and burial.
A child rider is especially important to families with more than one child. The funds provided by the rider allows parents to focus on being there to support their other children versus worrying about how to pay for a funeral.
For parents with children who have a disability or special needs, a child rider can be beneficial in more than one way. A child rider comes with the option to later on convert the rider into a permanent life insurance policy. A life insurance policy this child would otherwise not qualify for.
In similar fashion, this rider can convert to a permanent policy for a child who becomes uninsurable. Perhaps the child later develops a serious medical condition or finds themselves in legal trouble. When converting a child rider to a permanent life insurance policy, the life insurance company does not evaluate the child's current health or lifestyle situation. The child rider provides guaranteed insurability.
No one could have predicted the outbreak of this new coronavirus. Just as no one can predict when they will die. Purchasing life insurance now will protect your loved ones from the unknown future. Quotacy is your advocate in the life insurance market and can help you buy affordable life insurance today.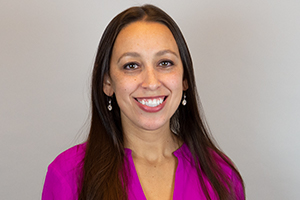 Natasha Cornelius
Marketing Content Manager
Natasha is a writer and content editor at Quotacy. She is also co-host of Quotacy's YouTube series. She can't get enough of life insurance and outside of work is also working toward her Chartered Life Underwriter designation. Connect with her on LinkedIn.