June is Alzheimer's and Brain Awareness Month. Alzheimer's is a type of dementia, a general term for memory loss and the loss of other intellectual abilities serious enough to interfere with daily life. Alzheimer's is a progressive disease that causes problems with memory, thinking, and behavior.
According to the Alzheimer's Association, the number of Americans living with Alzheimer's is growing quickly because the Baby Boomer generation is beginning to reach age 65 and beyond, the age range of greatest risk. An estimated 5.4 million Americans have Alzheimer's in 2016. By 2025, this number is expected to grow to 7.1 million.
The Signs of Alzheimer's
The Alzheimer's Association states that there are 10 warning signs to be aware of, but every individual may experience one or more of these symptoms in varying degrees.
Memory loss that disrupts daily life
Challenges in planning or solving problems
Difficulty completing familiar tasks at home, at work, or at leisure
Confusion with time or place
Trouble understanding visual images and spatial relationships
New problems with words in speaking and writing
Misplacing things and losing the ability to retrace steps
Decreased or poor judgment
Withdrawal from work or social activities
Changes in mood and personality.
There are differences between age-related memory loss and dementia-related memory loss. As an example, forgetting what day of the week it is and remembering later is age-related while losing track of the date or season is dementia-related. See a doctor if you notice signs of dementia.
The Cost of Alzheimer's
The estimated payments in 2015 for health care, long-term care, and hospice for people with Alzheimer's disease and other dementia totaled $226 billion. Of this amount, 19 percent, or $44 billion, was paid out-of-pocket. Family caregivers spend more than $5000 of their own money per year caring for a loved one with Alzheimer's. In addition, on average, care contributors lose over $15,000 in annual income as a result of reducing or quitting work to meet the demands of caregiving.
» Learn more: The Best Term Life Insurance for Caregivers
Caregiving refers to attending to another individual's health needs. Caregiving often includes assistance with one or more activities of daily living (ADLs), such as bathing and dressing, as well as multiple instrumental activities of daily living (IADLs), such as paying bills, shopping and transportation. More than 15 million Americans provide unpaid care for people with Alzheimer's disease and other dementias.
The Alzheimer's Association also states that the national average cost for basic services in an assisted living facility is $41,724 per year and in a nursing home it's $78,110 per year for a semi-private room and $87, 235 per year for a private room. These costs are paid out-of-pocket unless you have a financial product in place that helps cover these specific costs.
The Medicaid program provides funds for nursing home care and long-term care services for some people with very low income and low assets.Medicare does not cover the cost of long-term care in a care facility. Medicare only covers short-term skilled care after a hospital stay.
More than 15 million Americans provide unpaid care for people with Alzheimer's disease and other dementias.
Ready to get your life insurance quote?
You're a few minutes away from great life insurance
How much life insurance do you need?
Figure out your action plan with our needs calculator
In 2010, researchers compared end-of-life costs for individuals with and without dementia and found that the last five years of life was $287,038 for people with dementia and $183,001 for those with other conditions. This is a difference of 57 percent. The costs of care for individuals with Alzheimer's and dementia is staggering.
How to Plan Ahead for Alzheimer's
One basic start to planning ahead for an unknown future is to create a document that lists important facts a loved one may need to know if your health begins to fail.
This document should include:
The names and phone numbers of family members, financial advisors, accountants, attorneys, and doctors.
A list of any assets, means of income, bank and investment accounts, insurance policies, wills, trusts, credit cards, safety deposit box, veterans and employee benefits, and recurring bills.
The usernames and passwords for any online accounts (including social media).
Keep this document in a safe and secure place and be sure to update it regularly. Be sure you inform trusted loved ones where it is located.
There are also financial planning tools you can utilize to plan ahead. These tools include joint bank accounts, trusts, and durable powers of attorney. These tools allow you to choose people to help manage your finances.
» Learn more: The Importance of Having a Healthcare Power of Attorney
Insurance products can also be very useful for planning ahead for dementia-related diseases. The following are some options to consider:
Critical Illness Insurance
Life Insurance with a Critical Illness Rider
Disability Insurance
Life Insurance with a Disability Income Rider
Long-Term Care Insurance
Life Insurance with a Long-Term Care Rider
Critical Illness Insurance
Critical illness insurance is a product in which an insurer will make a lump sum payment to the policyholder if the insured becomes diagnosed with an illness specified in the policy. While each insurance company is likely to cover different conditions, Alzheimer's disease is generally covered.
Life Insurance with a Critical Illness Rider
With this product option, not only are your loved ones protected financially from your death, but with the critical illness rider add-on you would be eligible to receive a portion of the death benefit if you were to be diagnosed with a critical illness, such as Alzheimer's.
Disability Insurance
If you were to be diagnosed with Alzheimer's while you are still working, you may be eligible to receive benefits if you have disability insurance in place. Alzheimer's can progress quickly causing a previously-working individual to be unable to perform their work job duties. Individuals with early-onset Alzheimer's may also qualify for Social Security disability benefits under the government's Compassionate Allowances program.
» Get disability quotes: Disability insurance quotes
Life Insurance with a Disability Income Rider
Again, if you develop Alzheimer's while still working, a disability income rider allows you to still collect regular income from the insurance company if you can't work. Not all riders are created equal though; some disability income riders only provide funds if you become disabled from an accident, not illness. Make sure you become familiar with the features of your policy.
Long-Term Care Insurance
These policies provide coverage for the custodial care that people with Alzheimer's usually need. Benefits typically kick in if the individual needs help with at least two activities of daily living or if a doctor provides evidence of cognitive impairment.
Depending on the policy, a person may have to wait 60 or 90 days before benefits start. A comprehensive LTC policy can provide funds for home care, an assisted living, nursing home stays, adult day care, and other services Medicaid or Medicare may not cover.
Life Insurance with a Long-Term Care Rider
The long-term care rider pays benefits should you need assistance, but the maximum benefit is typically only a percentage of the life insurance policy's face amount.
» Learn more: Life Insurance Riders for Retirement: Long-Term Care and Chronic Illness
One thing all of these insurance products have in common is that many different insurance companies offer them, which means no product is exactly like another. Benefits, features, and exclusions can vary between policies, so it's important you understand the different aspects of a product before you sign the dotted line. If you have any questions or are interested in any of these planning products, contact us here at Quotacy. Our agents can find answers to your questions and point you in the right direction.
Photo credit to: eberhard grossgasteiger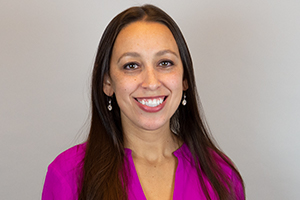 Natasha Cornelius
Writer, Editor, and Co-Host of Quotacy's Q&A Friday YouTube Series
Natasha writes and edits content and is co-host of Quotacy's YouTube series. She is also working toward her Chartered Life Underwriter (CLU) designation. When not working or studying, you'll find her throwing a tennis ball for her pitbull mix, Emmett, or curled up on her couch watching Netflix. If it's football season, the Packers game will be on.