Being denied life insurance when you weren't expecting any issues can be shocking.  Most applicants that are denied typically know there could be some problems along the way because they may be dealing with health issues that could make them a higher risk.  But, for some, being denied is completely unexpected.  First thing, don't panic.
When applying for life insurance a lot of personal information is captured in order to assess your risk to the insurance company.  The application process can be time consuming and you may be asked to further explain situations on your application.  There are some health conditions or personal habits and hobbies that might make you a higher risk applicant.
What to do if you've been denied life insurance:
Remain calm and start gathering information.
Sometimes applicants may be denied because not enough information was provided or there was a misunderstanding.  Insurers collect a lot of information from different sources in order to assess your risk.
Sometimes applicants may be denied because not enough information was provided or there was a misunderstanding.
Ready to get your life insurance quote?
You're a few minutes away from great life insurance
How much life insurance do you need?
Figure out your action plan with our needs calculator
As the applicant, you have the right to request information regarding why you were denied.  It could be medical history, driving record or even your current medical exam results.
Verify the results
You've received the information from the insurance company on your results and now it's time to go through them and confirm.  With all the information given to the underwriters, mistakes can be made, emails can be missed and miscommunication happens.  If your current exam results were the reason for denial, then you should see your doctor and have a physical exam.  Many times, health issues can be remedied quickly and you can reapply.
Mistakes can be made in medical records as well.  Talk to your doctor if you think there may be discrepancies.  Notifying the insurance company of any corrections could change the outcome of your application.
In some instances, you could be denied for recreational hobbies, financial issues or criminal records.  If these records aren't up-to-date or if enough information isn't given to the underwriter regarding these issues, you could be denied.  Sometimes all you need is to supply more information.
Apply through a multi-carrier organization
Working through an experienced organization that understands your circumstances and represents many different carriers can make a big difference.  There may still be options for you, which may be as simple as applying with another carrier or perhaps a different type of policy.  At Quotacy, we represent multiple carriers and have high-risk underwriters.  We will assess your situation and work to find the best fit for you.
Feel free to contact Quotacy by phone or email if you have questions about applying for life insurance or you can run a free anonymous term life insurance quote now.
Photo credit to: GotCredit
Related Posts:
What You Need to Know About Your Term Life Insurance Policy
How to Shop for Term Life Insurance Online
How Does Quotacy Find You the Best Priced Term Life Insurance?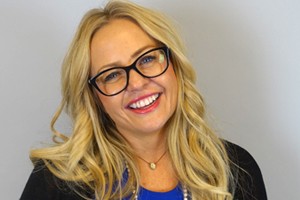 Jeanna Simonson
Marketing Content and Social Media
Jeanna has a passion for letting her creativity shine. At Quotacy she manages social media, is a co-host of Quotacy's Q&A Friday, and enjoys writing here and there. When she's not at the office, you can find her hanging with her husband and rescue animals, brunching with girlfriends, or loving up on her nieces and nephews. Connect with her on LinkedIn.