Heart disease is the leading cause of death in America for both men and women. Every year, 1 in 4 deaths are caused by heart disease. Coronary artery disease is the most common type of heart disease and is responsible for the deaths of 370,000 Americans each year.
Are you or someone you love affected by coronary artery disease? Quotacy is here to dig through the different life insurance companies to help you find life insurance coverage.
Buying Life Insurance with Coronary Artery Disease
Coronary artery disease can be a serious health condition. When applying for life insurance, Preferred and Standard risk classes may be difficult to qualify for. A table rating is more common with a diagnosis of coronary artery disease. The difference in price between the varied table ratings can be drastic.
If you have coronary artery disease, your best chances of getting affordable life insurance is to apply through a broker, like Quotacy. Brokers are not tied to one life insurance company and are able to shop the market.
We want you to get approved and will work hard to help you get coverage. Start the process by getting a free term life insurance quote or keep reading for more in-depth information about life insurance and coronary artery disease.
Want to see what you'd pay for life insurance?
Compare the best prices from the names you know and trust, all in one place with no commitments.

Can I get life insurance if I have a history of coronary artery disease?
Having a history of CAD is not a hard-set yes or no as to whether or not you can qualify for life insurance coverage. Underwriting coronary artery disease (CAD) risk requires detailed analysis of the extent of the disease.
Disease severity is assessed by multiple factors, including:
Plaque burden by catheterization
Number of events and stability
Systolic LV function
Diastolic LV function
Exercise tolerance
Current symptoms or abnormal stress testing (with or without scan or echo)
Other vascular disease
Believe it or not, your gender will also come into play. Coronary artery disease in women differs from men in many ways. These differences occur in risk factors, diagnosis, and treatment outcomes.
Below are some gender-based factors that underwriters take into consideration:
Silent myocardial ischemia (angina) and silent myocardial infarctions (MIs) are more common in women.
The rate of early death after MI is higher among women than men. Mortality within the first year after symptomatic MI is 45% in women and 10% in men.
Women who undergo bypass surgery have more cardiomegaly and have more frequent and more severe mitral regurgitation. Thus, they are typically sicker than men at the time of surgery.
Angiography shows that women have smaller caliber coronary arteries, but have a higher prevalence of single-vessel CAD.
A benefit to working with Quotacy is that we work with multiple A-rated life insurance companies. We have the ability to shop cases around to different companies to try our best to get an applicant approved.
Our in-house underwriter has worked in many carrier home offices, knows how to navigate each individual's health history, and knows which life insurance company would be the best option for your individual case. If you are ready to buy life insurance coverage, get a term life insurance quote now and let's start the process.
Many people with coronary artery disease are able to buy affordable term life insurance. We will help by shopping your case at the appropriate life insurance carriers.
To make sure your loved ones are financially secure should you die unexpectedly, take a moment to run term life insurance quotes instantly without fear of being bombarded by phone calls and e-mails. You do not need to give up your personal contact information to see quotes. Take the first step in financial peace of mind today.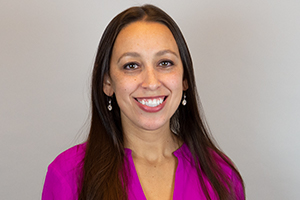 Natasha Cornelius, CLU
Senior Editor and Life Insurance Expert
Natasha Cornelius, CLU, is a writer, editor, and life insurance researcher for Quotacy.com where her goal is to make life insurance more transparent and easier to understand. She has been in the life insurance industry since 2010 and has been writing about life insurance since 2014. Natasha earned her Chartered Life Underwriter designation in 2022. She is also co-host of Quotacy's YouTube series. Connect with her on LinkedIn.