A common fringe benefit employers will offer their employees is group life insurance. With a group plan, premiums are often paid by the employer and the amount of coverage you have is usually one or two times your annual salary up to a certain maximum (typically $50,000).
For many families, this isn't enough insurance protection so employees will look for additional life insurance options.
Voluntary Group Life Insurance Is Different Than Your Group Policy
Some employers will also offer voluntary life insurance to supplement your group life insurance. These voluntary group life insurance plans are simple to purchase.
You can often buy up to a certain amount (for example up to three times your salary) without needing to provide evidence of insurability or get a medical exam. These voluntary group life insurance plans are supplemental and separate from the group life insurance paid by your employer.
When applying for the voluntary group coverage, you probably have the option to buy more coverage than the guaranteed issue amount, but you will have to provide evidence of insurability i.e. a medical exam and health questionnaire. In these situations, it's often more cost-effective to buy a separate term life insurance policy to cover any needs above your group life insurance.
Costs of Voluntary Group Life Insurance Versus Term Life Insurance
Voluntary life insurance plans will typically be either term life insurance, whole life insurance, or universal life insurance. Your human resources department should have the information regarding which type of plan is available to you.
You are responsible for these premiums but the option to have them deducted straight from your paycheck (with post-tax dollars) is common, so it's easy to manage. You may need to re-enroll in this coverage each year during your employer's open enrollment period. The insurance company will re-evaluate your premiums based on your age. Depending on what age range you're in when open enrollment rolls around, your premiums may increase.
Group life insurance premiums typically increase in five year increments.
The table below not only gives an example of how voluntary group life insurance premiums increase, but it also compares its cost to term life insurance policies. Term life insurance has fixed premium rates, so they never increase during the term, unlike the voluntary group policies.
The premiums shown are for a voluntary group universal life insurance policy. Group voluntary universal life insurance policies often have an option for you to participate in accumulating cash value, but this is an additional cost and is not reflected in the premiums below.
Although your premiums are paid on a monthly basis, the table below breaks up the premium costs into five-year totals for perspective.
Scenario: $100,000 Coverage for 30 Years for a 35-Year-Old Non-Smoking Male
Ages
Cost of Group Universal Life Insurance Coverage
Cost of Term Life Insurance Coverage
Risk Class: Preferred Plus
Cost of Term Life Insurance Coverage
Risk Class: Standard
35-39
$540
$815
$1,280
40-44
$756
$815
$1,280
45-49
$1,188
$815
$1,280
50-54
$2,160
$815
$1,280
55-59
$3,510
$815
$1,280
60-64
$5,292
$815
$1,280
Total overall cost after 30 years:
$13,446
$4,890
$7,680
As you can see, the cost of participating in the voluntary universal life insurance may start off cheaper, but if you keep re-enrolling the overall costs will be far more expensive than purchasing an individual term life insurance policy.
In the table above, the term life insurance premiums are fixed for the entire 30-year term length. A risk class of Preferred Plus is the best health class. Average health is Standard. However, even if you only qualify for Standard, your overall costs after having coverage for 30 years is still less than purchasing the voluntary group coverage for 30 years.
It's not uncommon for individuals to wait to apply for their own life insurance policy until they reach their 40s when they realize how much their group coverage is going to increase.
Below shows another comparison of waiting to buy a term life insurance policy when you reach your mid-40s. At this point, you may only need a 20-year term policy (since you're about 20 years from retirement when your need for life insurance lessens), but the option for a 30-year term is still there. Note that it would be more costly than the 20-year term.
Scenario: $100,000 Coverage for 20 Years for a 45-Year-Old Non-Smoking Male
Ages
Cost of Group Universal Life Insurance Coverage
Cost of Term Life Insurance Coverage
Risk Class: Preferred Plus
Cost of Term Life Insurance Coverage
Risk Class: Standard
45-49
$1,188
$941
$1507
50-54
$2,160
$941
$1507
55-59
$3,510
$941
$1507
60-64
$5,292
$941
$1507
Total overall cost after 20 years:
$13,446
$3,764
$6,028
Keep in mind that waiting until you're in your 40s means more time has passed, meaning the higher the chances that you develop a health condition.
If you stay within the guaranteed insurability coverage limits, your group life insurance does not medically underwrite, meaning your health doesn't matter. Only age affects the premium.
With an individual policy, however, your health does matter. The younger you are when you buy an individual policy, the better your chances you qualify for one of the "best" risk classes which means the more you can save compared to the overall group policy costs.
See what you'd pay for life insurance
Comparison shop prices on custom coverage amounts from the nation's top carriers with Quotacy.
Term Life Insurance or Voluntary Group Life Insurance?
One of the biggest disadvantages to voluntary group life insurance is that you lose it if your employer cancels your group life insurance benefits or if you leave your job.
However, it may be convertible to a separate policy. These new premiums will be higher and the continuation isn't automatic. You would need to contact the insurance company directly to change this group supplemental plan to an individual life insurance policy.
It's important to note that if you decide to opt-out of group life insurance or don't purchase supplemental coverage and later change your mind, you need to wait until the open enrollment period to sign up. There are exceptions to this rule if you have a big life change, such as getting married or having a baby.
If you have any major health challenges, e.g. history of cancer or heart disease, it's recommended that you buy as much supplemental life insurance as you can during open enrollment. Outside of employer-provided life insurance, it may be challenging to purchase affordable individual life insurance depending on the medical issue.
If you're reaching an age in which the premiums of your voluntary group life insurance policy are about to jump, look into buying an individually-owned term life insurance policy. If you don't have a serious pre-existing medical condition (e.g. diabetes, cancer, or heart disease) then chances are an individual term life insurance policy will be more affordable than continuing your voluntary life insurance policy.
To be clear, keep your group life insurance that your employer pays for. The individual term life insurance can replace the optional voluntary group coverage.
Advantages of Owning an Individual Life Insurance Policy:
It's portable, meaning you bring it with you no matter where you work.
You control the policy, your employer has no effect on it.
Larger amounts of coverage can be purchased.
Better convertible options versus the restricted options of a group plan.
Buying Term Life Insurance to Replace Voluntary Group Life Insurance
If you're wondering whether you should renew your voluntary group life insurance plan or buy a new life insurance policy, a cost comparison for your unique situation is needed. Premiums for an individual policy are based on each person's gender, health, height, weight, smoking status, state you live in, family history, etc. You cannot just point to a rate chart for premiums and assume that will be your cost.
Quotacy's life insurance quoting tool allows you to enter the information that pertains to your situation and view the estimated cost of term life insurance. To see life insurance quotes, you do not need to provide your name or contact information, so no one will be calling you to try to sell anything to you. Take your time educating yourself on life insurance and determining how much coverage you want to purchase.
When you're ready to apply, simply submit your online application. You will then be assigned to a dedicated Quotacy agent who is there to answer any questions you may have and will keep  you updated as your application moves through the buying process.
After your policy is activated (put inforce), Quotacy is still available to help with any future policy changes or additional questions. Thank you for considering Quotacy for your life insurance needs.
Note: Life insurance quotes used in this article are accurate as of March 30, 2020. These are only estimates and your life insurance costs may be higher or lower.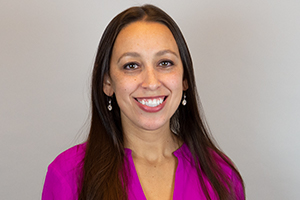 Natasha Cornelius, CLU
Senior Editor and Licensed Life Insurance Expert
Natasha Cornelius, CLU, is a writer, editor, and life insurance researcher for Quotacy.com where her goal is to make life insurance more transparent and easier to understand. She has been in the life insurance industry since 2010 and has been writing about life insurance since 2014. Natasha earned her Chartered Life Underwriter designation in 2022. She is also co-host of Quotacy's YouTube series. Connect with her on LinkedIn.