About Quotacy: Life insurance made simple.
We're the country's leading broker for buying life insurance online
In short,
We've helped people protect their families with life insurance to the tune of $28,073,269,204 (as of October 2018). That's enough money to buy 100,000 family homes, build 4 Apple headquarters, or feed 3.4 million people three meals a day for one year.
We get great results. Other online agencies sell your name to multiple life insurance agents who bombard you with sales calls. Our experts shop and advocate for you. Our approach is trustworthy and reliable, as evidenced by our reviews on Trustpilot. Our customers rate us "excellent"—9.8 of 10.
Over the past 25 years, we've partnered with most of the top-rated insurance companies in the USA. Our team has helped insure everyone from the very healthiest to those facing great medical challenges. We're proven experts in the realm of life insurance.
Why our clients choose us
We won't sell your information. Your data is safe with us. We won't sell your email address or other contact info to third parties. When you share your personal information with us, it stays within our secure walls.
We work with clients just like you. The secret to getting a great life insurance rate is shopping. Whether you are perfectly healthy with an excellent credit score, have diabetes, or love rock climbing, we know which company is the best for you based on all the families we have already helped protect.
We guarantee our work. You won't be charged any payments by your life insurance company unless we find and you accept the best policy for your family. You have no obligation to buy if our experts don't find a price that you're satisfied with.
We have a full-service policy service team. Changes to policies come up over the years, like bank account changes, beneficiary changes, etc. We'll share with you all the easy ways to do things yourself through the insurance company portals. If you don't want to do it yourself, you don't have to. We're happy to take care of all your future policy changes.
Our agents work on salary, not commission. Have you ever felt like you were being sold? Yes. The life insurance industry proudly exclaims life insurance is sold, not bought. We don't believe that. You buy life insurance because you love your family, not because someone "sells" it to you.
We partner with some of the most trusted financial sites in the USA. Our approach is to help as many people as possible to have an easy process buying life insurance. To do this we partner with trusted sites like NerdWallet, Mint, and TrustedChoice, in addition to seasoned professionals, such as financial advisors (NAPFA). And they trust us to serve their clients with a great experience that reflects the best of their brand.
We love what we do. We recently received a Best Places to Work award from our Minneapolis community. Life insurance may not be the coolest thing you can do with your money, but it is pretty darn important. We believe in our clients and celebrate their commitment to their families. And we come into work every day to make a difference in the lives of those we touch.
We are active in the life insurance industry. We stay up-to-date and contribute to our industry as members of professional organizations, such as: NAILBA, LIDMA, SFSP, NAPFA, TMA, NAIFA, and BRAMCO. As leaders in the life insurance industry, our work on innovation improves the customer journey across companies for all consumers.
Saving families is our purpose
We are obsessed with making it easy for everyone who has loved ones who depend upon them to have life insurance.
You'd be forgiven for thinking that all life insurance agencies believe that. It turns out they don't.
In fact, we were the first broker to offer life insurance quotes without asking for personal information.
It seemed obvious to us in July 2014, that the first step to buying is getting a price, but that it was difficult to do online. So, we created Quotacy to help consumers do just that easily online without any sales pressure.
Along the way, we've discovered that many agencies are biased toward one life insurance company or another. So they avoid shopping the market for their clients. We love clients who, like us, want to work with the best insurance company for them—who want to know the truth.
A saying in the life insurance industry is that underwriting is an art form. We now know, through data and experience, how to decode this "art" and make the process of shopping for life insurance transparent and simple for you.
We live by our values as they're key to your happiness
Our values and beliefs are as follows:
Do the right thing
Positive mindset
Growth focused
Entrepreneurial spirit
Team Quotacy
You can see descriptions of Quotacy's values and beliefs here.
A company's culture is much more than just its written values—it is the culmination of everyone's day-to-day experiences. We love what we do and who we get to work with every day.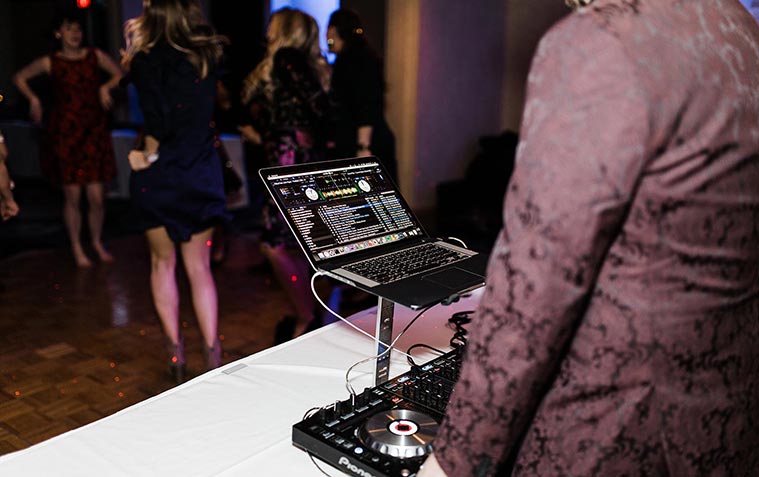 Dj Chris Castle (AKA Chris Woolcott, Quotacy's Senior Architect) playing music for the Quotacy team at our holiday party.
The Quotacy team isn't your usual group of life insurance agents—they're paid a salary to help you buy the best coverage for your family. Since they're not commission based, they have no incentive to be pushy. And, thankfully, that's not who they are as people. They're caring and kind like you.
We're different in that our entire goal is to make sure your family is protected with life insurance that fits within your family's budget. This means that we're happy to help you design a policy that works for your family, regardless of how big or small your premium is.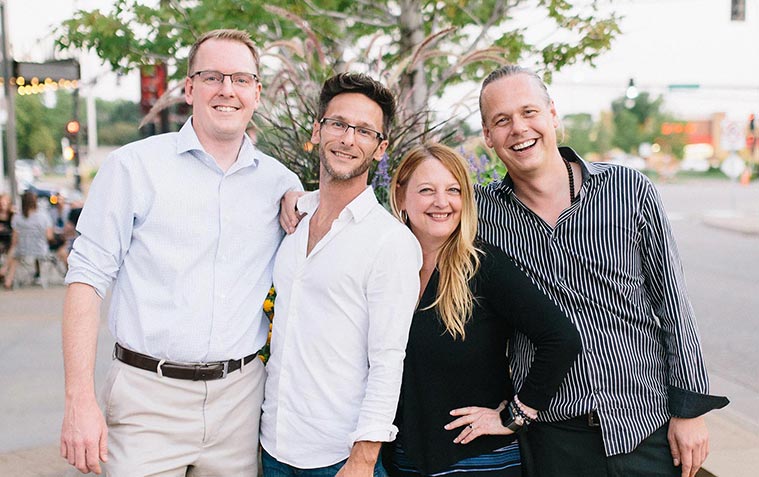 Quotacy co-founders: Ryan Hallett, Jason Nash, Abby Reddy, and Jeremy Hallett.
In 1992, Hallett Financial Group was incorporated by Jeremy and Ryan's dad in Fargo, North Dakota. You betcha, that Fargo, like the movie dontcha know. The brothers have continued to run the family business full-time since 2003.
Hallett Financial grew to be the life insurance back office for over 600 financial professionals. Over the years we developed deep skills in underwriting, made relationships with the top-rated insurance companies in the USA, and hired talent to create solutions to the pain points in our industry.
In 2014, Jeremy and Ryan (along with Jason and Abby) launched Quotacy to create an online marketplace to help families easily get life insurance coverage.
Our dream (big hairy audacious goal) is to help one million families buy life insurance.
In creating Quotacy, we've built a company that we—as life insurance experts—wished had existed. We have never needed external funding; we have grown completely through bootstrapping and your thoughtful word-of-mouth advertising.
Thank you to everyone who has shared your Quotacy experience with your family and friends. We appreciate your support very much!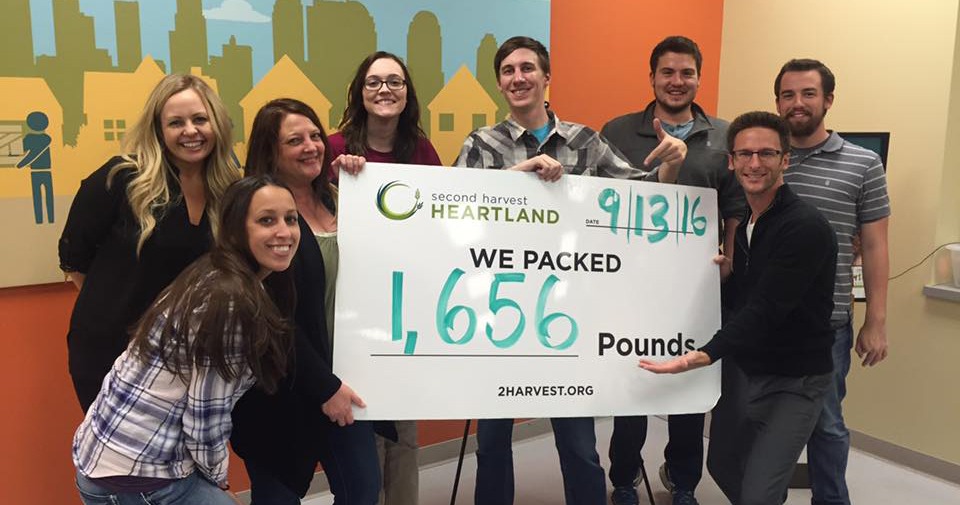 The Quotacy team packed 1,656 pounds of oatmeal for Second Harvest Heartland. Second Harvest Heartland distributes large amounts of donated food to a variety of organizations and programs.
QuotacyCares promotes generosity and community service as an extension of our core company values of doing the right thing and acting from a positive mindset.
A positive sense of well-being, optimism, belonging, and purpose comes from being a part of and contributing to something larger than ourselves. We support programs that give back through volunteer work and financial generosity as a company.
If you'd like to buy life insurance to protect your family, then compare your quotes and begin the application with us (it takes less than 5 minutes). We will work diligently to get you a great price and guide you every step of the way from quote to coverage.
Quotacy offers competitive quotes for term life insurance, whole life insurance, final expense life insurance, and individual disability insurance from our nation's most trusted life insurance companies.
If you'd like to learn more about life insurance, explore our blog, where we have articles, podcasts, and videos on more financial and insurance questions than you may even know to ask. Or try using our search field, the magnifying glass in our site navigation, as it's pretty good at directing you to the right blog to answer your question.
If you know someone who needs life insurance or should know more about it, why not share Quotacy with them on LinkedIn, Twitter, Facebook, or email?
We're waiting for you. We'd love to help you protect your family with life insurance.