Crohn's disease is a type of inflammatory bowel disease that affects an estimated 780,000 Americans. While the exact cause of Crohn's is unknown, population studies have shown that women are more likely to develop it. Crohn's is also more common with smokers.
The first few years of being diagnosed with Crohn's are when mortality risk is highest. In other words, the cost to buy life insurance within the first couple years of diagnosis may be quite steep. Higher premiums are needed to balance the risk the insurance company would take to insure you.
Thankfully, over the years, the life expectancy for people diagnosed with Crohn's disease has improved due to surgical and medical treatments. This also has led to higher chances of getting approved for life insurance.
Can I get life insurance with Crohn's disease?
The short answer:
Yes, Crohn's disease is not an automatic decline for life insurance coverage. However, we also want to set expectations and be transparent about pricing: life insurance premiums for individuals with Crohn's disease are going to be higher than average.
If you have Crohn's disease, your best chances of getting affordable life insurance is to apply through a broker, like Quotacy. Brokers are not tied to one life insurance company and are able to shop the market advocating for you.
We want you to get approved and your dedicated agent will work hard to help you get coverage. Start the process by getting a free term life insurance quote or keep reading for more in-depth information about life insurance and Crohn's disease.
» Compare: Term life insurance quotes for Crohn's disease
Can I get life insurance if I have Crohn's disease?
The long answer:
Individuals with Crohn's disease can obtain life insurance but because the disease can often be unpredictable and relapsing it is unlikely you will be able to quality for preferred risk classes.
» Learn more: Will I Be Rated Preferred or Standard?
Life insurance risk classes range from Preferred Plus (the best possible offer) to Standard. Standard is the average pricing. Factors unique to every individual can cause to you to be rated better than average (preferred risk classes) or below average.
If you have risk factors that put you below the average, you will be table rated (also referred to as substandard risk). Life insurance companies want to insure as many people as possible and table ratings are used to help offset the costs of insuring someone who is considered risky.
Risk Classes
For Non-Tobacco Users
For Tobacco Users
Preferred Plus
Preferred Tobacco
Preferred
Standard Plus
Standard Tobacco
Standard
Table Ratings (Substandard)
When life insurance underwriters are evaluating the application of an individual with Crohn's disease, they take the following into consideration:
Date of last major attack
Age you were diagnosed
Treatment, particularly duration and the specific medication prescribed
If you have required surgery
Extent and severity of the disease
If you have had any complications, malabsorption, for example
It's important to note that if you recently had surgery to treat the condition, most insurance companies will postpone your application until at least six months has passed.
Many people with Crohn's disease are able to buy life insurance. Your Quotacy agent will work hard to find a life insurance policy that fits your needs and budget.
Ready to get your life insurance quote?
You're a few minutes away from great life insurance
How much life insurance do you need?
Figure out your action plan with our needs calculator
What is Crohn's disease?
Crohn's disease is a type of inflammatory bowel disease that can affect any part of the gastrointestinal tract. It is also a chronic disease so individuals with Crohn's may go through periods of time in which they have no symptoms followed up by periods of flare ups.
Symptoms can vary from person to person but common symptoms of Crohn's disease include:
Loss of appetite
Weight loss
Persistent diarrhea
Rectal bleeding
Urgent need to go to the bathroom
Abdominal cramps and pain
Constipation
There is no one test to diagnose Crohn's disease and it's often only diagnosed after ruling out other possible causes.
Who is at risk for Crohn's disease?
The absolute cause of Crohn's disease is not known. Recent research suggests hereditary, genetics, and/or environmental factors contribute to the development of Crohn's disease.
The Mayo Clinic describes the following as possible risk factors for Crohn's disease:
Age. Crohn's disease can occur at any age, but you're likely to develop the condition when you're young. Most people who develop Crohn's disease are diagnosed before they're around 30 years old.
Ethnicity. Although Crohn's disease can affect any ethnic group, whites and people of Eastern European Jewish descent have the highest risk. However, the incidence of Crohn's disease is increasing among blacks who live in North America and the United Kingdom.
Family history. You're at higher risk if you have a close relative, such as a parent, sibling or child, with the disease. As many as 1 in 5 people with Crohn's disease has a family member with the disease.
Cigarette smoking. Cigarette smoking is the most important controllable risk factor for developing Crohn's disease. Smoking also leads to more-severe disease and a greater risk of having surgery.
Nonsteroidal anti-inflammatory medications. These include ibuprofen (Advil, Motrin IB, others), naproxen sodium (Aleve), diclofenac sodium (Voltaren) and others. While they do not cause Crohn's disease, they can lead to inflammation of the bowel that makes Crohn's disease worse.
Where you live. If you live in an urban area or in an industrialized country, you're more likely to develop Crohn's disease. This suggests that environmental factors, including a diet high in fat or refined foods, may play a role in Crohn's disease.
Applying for Life Insurance with Crohn's Disease
One benefit to working with Quotacy is that we work with multiple A-rated life insurance companies. We have the ability to shop cases around to different companies to try our best to get you approved for coverage that fits your needs and budget.
Our in-house underwriter has worked in many carrier home offices, knows how to navigate each individual's health history, and knows which life insurance company would be the best option for your individual case. If you are ready to buy life insurance coverage, get a term life insurance quote now and let's start the process.
If you have any questions regarding underwriting Crohn's disease, feel free to contact us or jot us a message in the Comment section below. If you are looking to get an idea on the cost of life insurance if you have Crohn's, it costs nothing to run a quote and apply online. You will have a dedicated Quotacy agent shop your case with our top-rated life insurance companies to ensure you receive the best possible price.
» Calculate: Life insurance needs calculator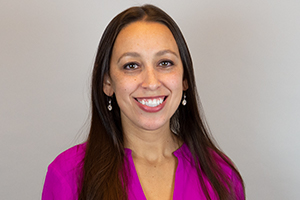 Natasha Cornelius
Marketing Content Manager
Natasha is a writer and content editor at Quotacy. She is also co-host of Quotacy's YouTube series. She can't get enough of life insurance and outside of work is also working toward her Chartered Life Underwriter designation. Connect with her on LinkedIn.