Typically whenever you apply for insurance coverage, whether its life, health, disability, critical illness, or long-term care, you sign a form that's titled something along the lines of "Authorization to Obtain and Disclose Information" or "Notice of Insurance Information Practices".
Signing this form means you are acknowledging that your information may be securely disclosed to other organizations, such as reinsurance companies or the Medical Information Bureau. This is not to be confused with selling your information for marketing purposes.
The MIB (Medical Information Bureau) is a computer database that stores medical and some non-medical information for fraud-detection purposes. MIB is a membership corporation owned by insurance companies on a not-for-profit basis in the United States and Canada.
The MIB was formed over 95 years ago by a group of physicians representing a number of insurance companies whose claims experience were being adversely affected by very questionable (fraudulent) claims. It became clear that they were being selected against (i.e. adverse selection) resulting in the cost of insurance being driven upward (and dividends downward) for its honest policy holders.
To protect themselves against insurance fraud, they agreed to share information about prospective clients. If one insurance company had significant information about an applicant, it was available to other insurers that person may also apply to. Today, over 600 insurance companies are part of the MIB.
MIB's mission is to uncover errors, omissions, and misrepresentations on insurance applications. When someone applies for insurance, the applicant authorizes MIB member insurance companies to search MIB. As a result, the insurer may report certain medical conditions that impact a person's health or longevity, impacting risk assessment by the company. By mitigating these risks, MIB reduces fraud and helps lower the costs of life and health insurance for consumers.
See what you'd pay for life insurance
Comparison shop prices on custom coverage amounts from the nation's top carriers with Quotacy.
Our friends at NerdWallet help break down how it works:
You apply for certain individual insurance policies with an MIB member company.
The insurer notifies you that it intends to report your information to MIB and that MIB may report this information later to another member insurer if you apply for insurance again.
The insurer provides an authorization form for you to sign that allows MIB and the insurers to share your information.
Insurers forward the information to MIB in the form of codes. For example, a certain code will represent "alcohol abuse." MIB created these proprietary and confidential codes to be used exclusively for these reports. Coding the information is a measure that protects your health records.
Later, if you apply for insurance with another member company, the new insurer can request your report from MIB.
The insurer compares the MIB report with your application to make sure they're consistent.
If your MIB report conflicts with the application, the insurer will likely have some additional questions for you. It can't reject you based only on inconsistencies between your application and MIB report.
In addition to MIB's use of highly confidential and proprietary codes to protect the privacy of individuals, MIB also implements and enforces robust security standards and policies that are designed to protect the security and confidentiality of any individually identifiable information in MIB's database.
Also, MIB's database does not contain actual medical records. The information is gathered from an underwriting investigation that may include:
Information from the applicant's medical questionnaire (the insurance application)
Relevant information from the applicant's doctor
Notice of adverse lab test results
DMV information
Not every insurance company is a member of MIB. MIB also doesn't collect any and all applicant information. Here is the information MIB does not collect:
Auto and home insurance application data
Anything you disclosed to an insurer that isn't an MIB member
Data from group-based insurance policies, such as life and health insurance you buy through an employer
Data from applications for a plan under the Affordable Care Act
Information from applications made more than seven years ago (in most cases)
Whether your insurance applications were accepted or declined
Information from applications made by people in good health who were approved by the insurer
You can request a copy of your MIB Consumer File for free once per year directly from MIB. You can call their toll-free number and then answer a number of questions via an automated system or request your file online.
You are only allowed access to your own file. You cannot request the files of another individual, except for a dependent child or if someone has granted you power of attorney. Be prepared to give the following information when you call:
Social Security number
First, middle, and last names as well as any surnames
Date of birth
Place of birth
Occupation
Recent addresses
Phone number
Please note that you may not have an MIB Consumer File if you
Applied for insurance more than seven years ago;
Applied for insurance that was not individually underwritten (e.g. group life insurance); or
You applied to an insurance company that was not an MIB member.
According to MIB, only 1-2% of the Consumer Files have to be amended due to inaccurate or incomplete information, however, you have the right to dispute your file at no charge if you feel something is misrepresented.
MIB also offers a life insurance policy "finder" service for those looking for a relative's lost life insurance policy.  But just as with your own report, records go back only seven years. If you're the executor or administrator of an estate with a lost life insurance policy, you can use MIB's Policy Locator Service.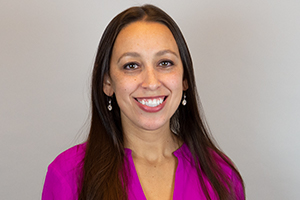 Natasha Cornelius, CLU
Senior Editor and Licensed Life Insurance Expert
Natasha Cornelius, CLU, is a writer, editor, and life insurance researcher for Quotacy.com where her goal is to make life insurance more transparent and easier to understand. She has been in the life insurance industry since 2010 and has been writing about life insurance since 2014. Natasha earned her Chartered Life Underwriter designation in 2022. She is also co-host of Quotacy's YouTube series. Connect with her on LinkedIn.