Caring people helping you buy life insurance


Trusted Life Insurance Advisors
Since 1990, we've helped thousands of clients protect their families with over $25 billion in coverage. Quotacy is backed by Hallett Financial Group, Inc., a brokerage general agency, with deep industry experience and top-level partnerships with the best life insurance companies in the nation. We're transforming our industry so that more people can give the gift of life insurance to their loved ones.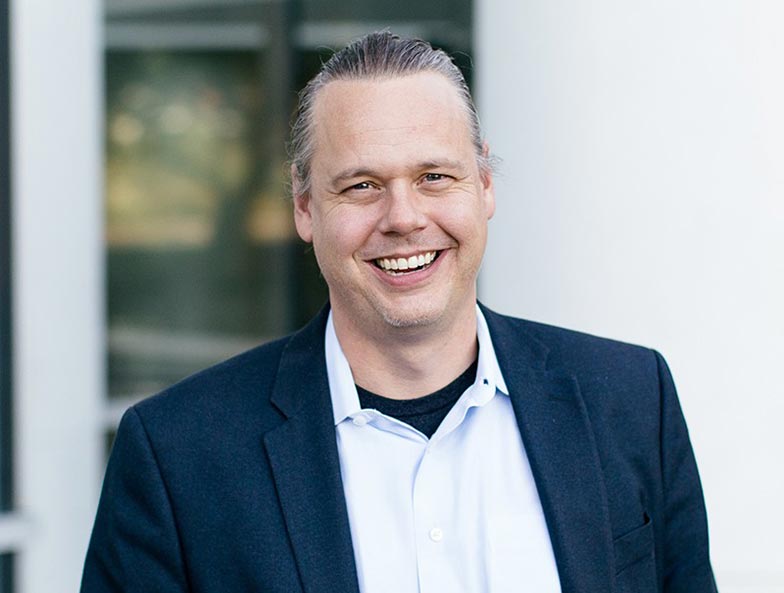 Jeremy loves challenges and is motivated to change the world through positive action. He believes in the butterfly principle and trusts that our kindness to each other makes a much greater impact than most of us understand. At Quotacy, Jeremy's role is to inspire our insurtech company toward further innovation in the spirit of doing the right thing. Learn more via Jeremy's press kit.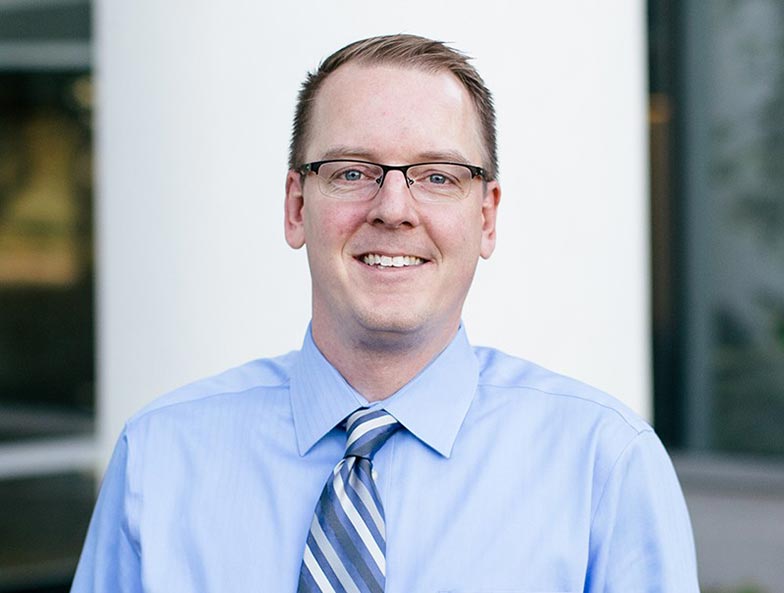 Ryan's passion is his family. His work is an extension of what he holds most dear and he is happy to work in a caring industry. As a systems programmer, Ryan loves the challenge of organizing and transforming large blocks of data into useful information to help streamline Quotacy's daily operations. When his dad started Hallett Financial Group and needed a computer system to manage life insurance applications, Ryan created a program while in high school to manage the agency that is in use today.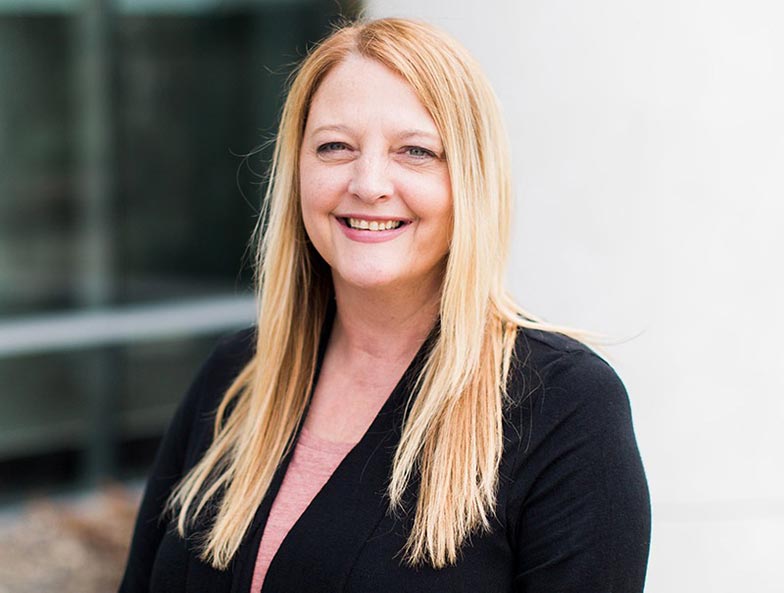 Abby began her career in life insurance in 2007, as the Marketing Director of Hallett Financial Group, and earned her CLU degree in 2012. Since 1996, as a developer, she's designed pleasant and smooth customer web experiences. Abby enjoys creating partnerships across technology, insurance, and finance and is known for building innovative teams that are transforming the life insurance space. She relaxes by watching re-runs of Buffy the Vampire Slayer with a glass or two of wine.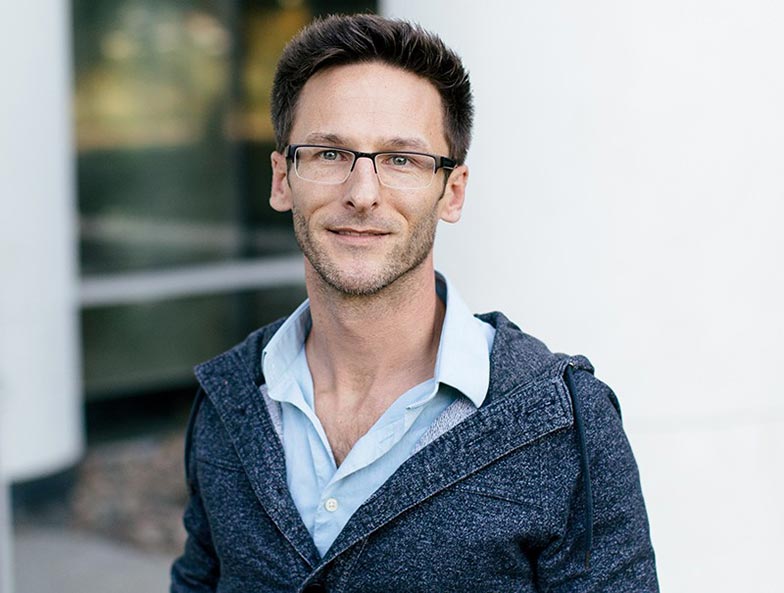 Co-founder and VP of Sales and Operations
Jason is passionate about life insurance and its crucial role in helping families maintain their standard of living in times of need. He began his insurance career at a Fortune 20 health insurance provider and found his way into life insurance as a wholesaler for Hallett Financial Group in 2010. He holds an insurance license in all 50 states. Jason is an artist at heart who enjoys spending time with friends and family when he's not working at Quotacy.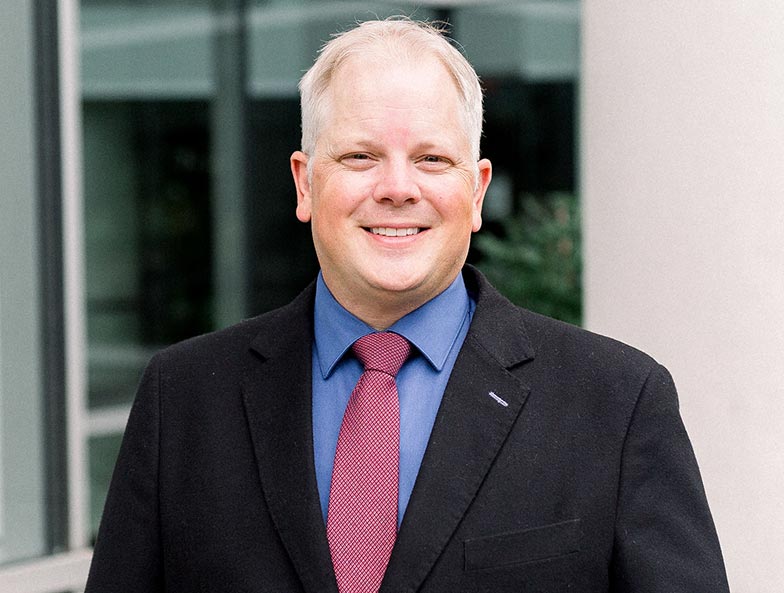 Director of Sales and Operations
Jon brings a wealth of experience in the sales, service, customer experience and operations space. Prior to joining Quotacy, Jon spent 12 years with Prudential building and leading customer facing sales, service and operations teams that focused on customer experience and creating customer advocates. He is truly customer obsessed! Jon holds a Bachelor's Degree from Augsburg University and is FINRA Series 6, 63, 26 registered and Life licensed. In his spare time you can find Jon spending time with his wife Reena and son Lucas enjoying the outdoors, traveling and hanging out with family and friends.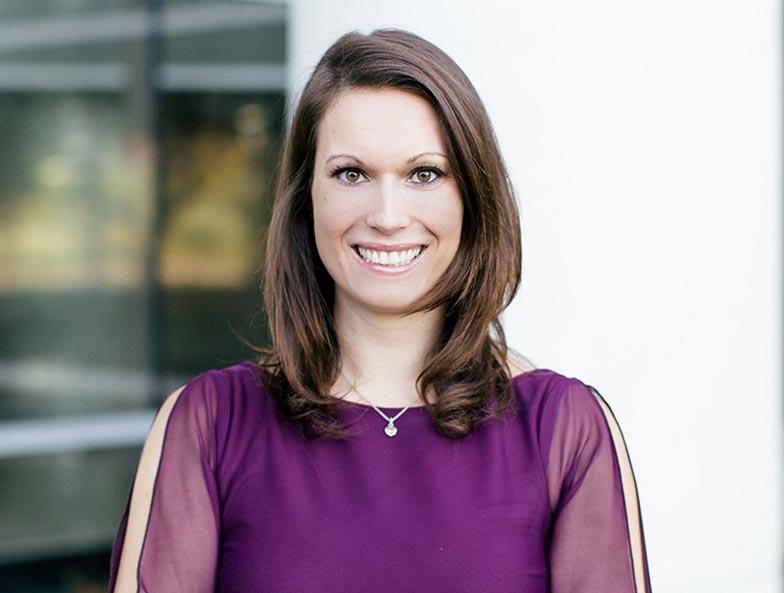 Senior Agent and Team Lead
Renee is a mom of three vibrant children and recognizes the importance of financial protection with life insurance for families with young children. When Renee isn't sharing her knowledge of life insurance or wrangling her kids, she enjoys traveling, indulging her online shopping addiction, and enjoying time outdoors.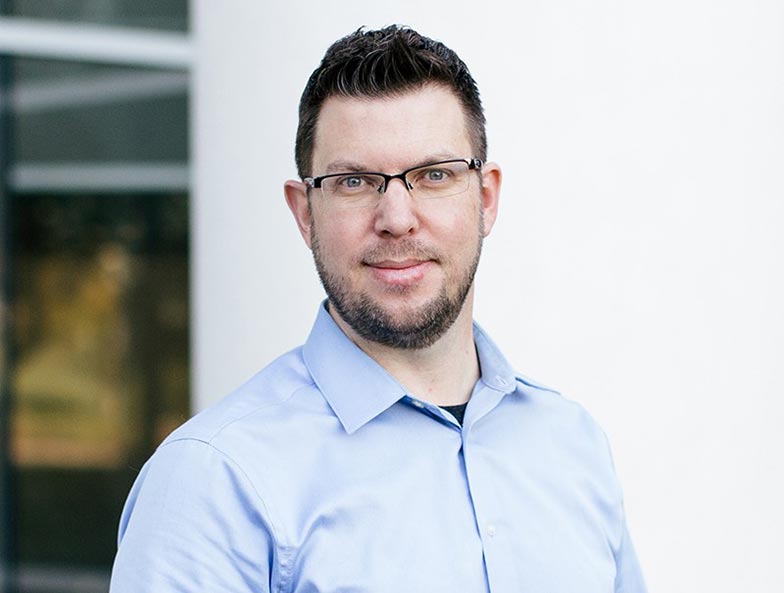 Senior Information Architect
Chris has been a part of many of Minnesota's Fortune 500 companies and dozens of successful startups, working on everything from some of the very first mobile applications to apps for Amazon's Alexa program before coming to Quotacy. Chris is an Adjunct Instructor at the University of Minnesota (Twin Cities) for Full-Stack Development and considers himself a life-long learner. He married his wife, Lyndsay, at a Game of Thrones style wedding in Vegas, and has a daughter at Bemidji State, as well as two sons, ages 10 and 1.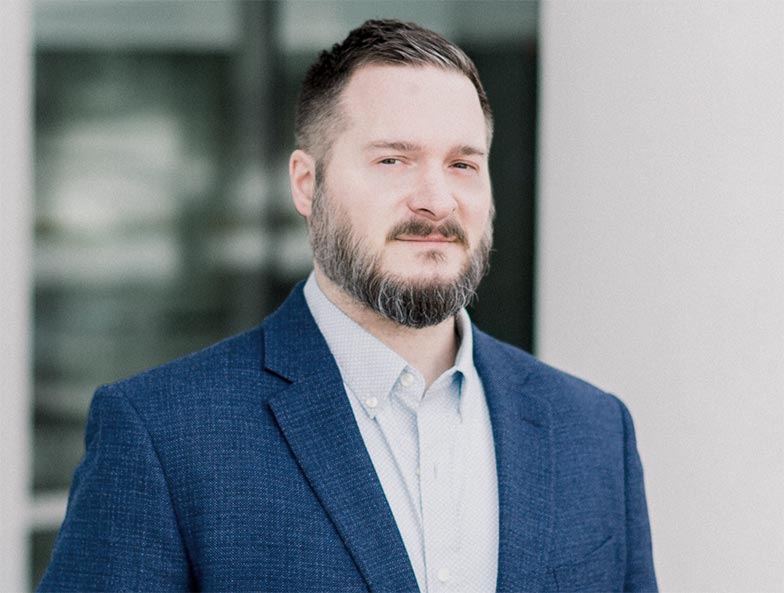 Director of Creative Strategy
Greg has an eclectic past, from working on movie scripts to creating ad campaigns for major brands. His love of creative solutions drove him to strategy, and he now uses his powers to help families protect their loved ones. Outside of work, Greg spends his time off the grid hunting, fishing, camping, biking, hiking, and walking his dogs.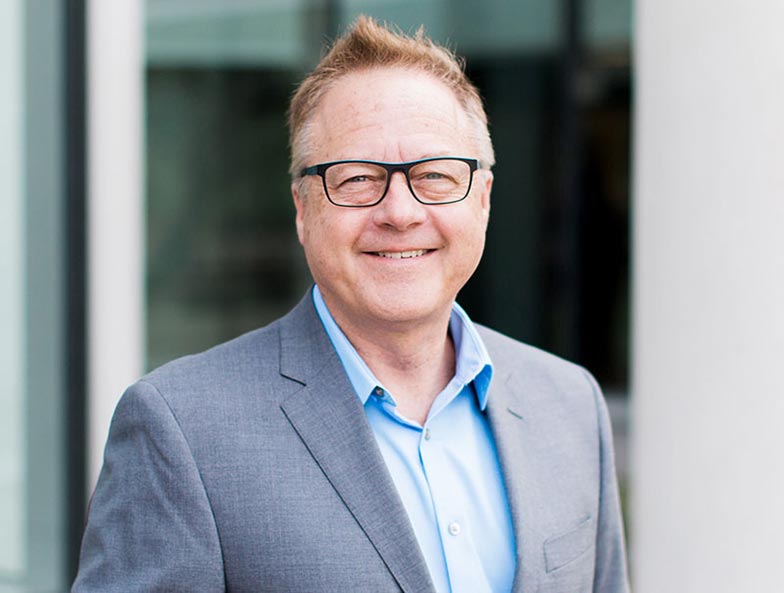 Chuck chose Quotacy at the start of his career Chapter Two when he retired from Prudential after 37 years. There, he was the champion for the company's life brokerage business and became a Quotacy champion for families and the importance of Life Insurance. In June 2018, Chuck accepted an executive role at Securian Financial to lead their Life Brokerage sales but remains as an advisor for Quotacy and as the co-host of Real Life, Quotacy's podcast, along with Eric Lindholm on Quotacy's Marketing Team.
Rajiv Tandon, Ph. D.
Executive Fellow, University of St. Thomas, Shulze School of Entrepreneurship
Lou Carbone
Founder, Experience Engineering
William R. Foudray
Executive Vice President, Vantage Financial
William Mills
President, Executive Group
PJ Voysey
President, TechAir Group
Larry Yatch
Owner, Sealed Mindset
Jake Butzer
Partner, Rocket 55
Robert J. Coughlan
Owner and Principal, Coughlan Companies, Inc.
Yuriy Vasylenko, MBA
CEO and President, Elite Medical Scribes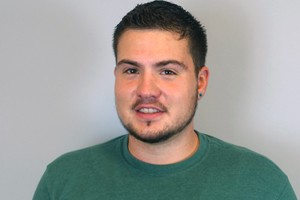 Cory Anderson
Licensed Agent
In 2016, Cory took to life insurance like a fish in water, passing his licensing tests with flying colors and becoming a full-fledged agent. Cory's fresh perspective helps Quotacy stay ahead of the curve every day, and he's excited to help a new generation of clients get the coverage they need. Cory likes relaxing at home, watching hockey and football, and hanging out with friends.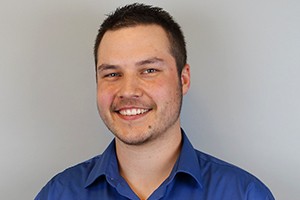 Alex Kempf
Licensed Agent
After attending the University of Minnesota in Crookston, Alex came to the insurance industry to help make life easier for people across the USA who wish to protect their families. When he's off the clock, Alex is an avid outdoorsman who enjoys hunting and fishing, and is a self-professed baseball maniac.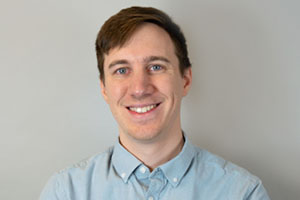 Eric Lindholm
Licensed Agent
Eric's drive to help and inform others has made him a perfect fit at Quotacy. Between helping his clients find coverage, he also produces videos for Quotacy's YouTube channel and co-hosts our Real Life podcast with Chuck Anderson. After hours, you can find him cracking open a new book, watching reruns of The Joy of Painting, or playing with his cat, Birdie.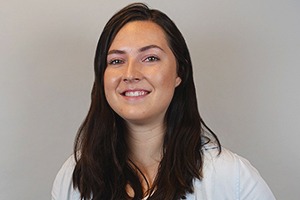 Morgan Opp
Application Coordinator
After graduating from Bemidji State University, Morgan came to Quotacy and quickly became an expert on life insurance. She loves being able to help her clients, and is excited to help our team build an innovative platform to protect families everywhere. In her off time, you can often find Morgan brewery hopping or wandering off somewhere to find a great hiking spot.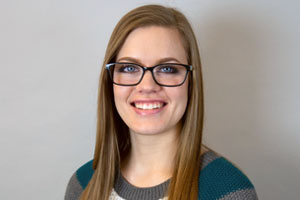 Tayes Baldwin
Application Coordinator
Tayes graduated from the University of Minnesota with her bachelors in mathematics. She enjoys working at Quotacy and doing her part to help as many families as possible get life insurance. In her spare time, she loves to hang out with her animals and spend quality time with friends and family.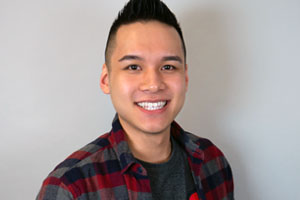 Austin Doan
Application Coordinator
Austin graduated from the University of Minnesota Twin Cities, and is passionate about honesty, doing the right thing, and advocating for the family protection life insurance offers. In his free time, Austin likes traveling, discovering new food, and watching basketball.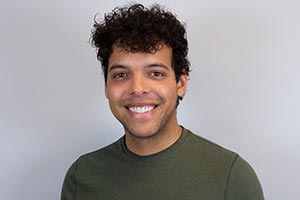 Tristan Gavin
Application Coordinator
Tristan's passion for helping people brought him to Quotacy after his graduation from Augsburg college. He loves being able to use life insurance to change others' lives for the better every day he comes in to work. When he's off the clock, you can find him playing guitar, spending quality time with friends and family, and going for long walks.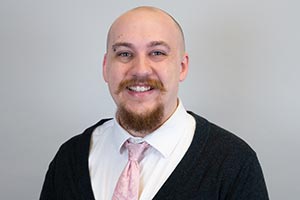 Ross Stager
Application Coordinator
Ross's drive to serve the greater good lead him to Quotacy after graduating from the University of Minnesota, and his passion and talent for customer service has let him shine through serving our clients. If you have a few hours to spare, ask him about the books he's been reading lately!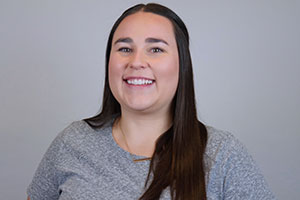 Taryn Welch
Application Coordinator
Taryn graduated from the University of Minnesota with her bachelor's degree in Communications, and between her customer service skills and talent in helping clients solve problems, she quickly felt right at home at Quotacy. In her spare time, she loves to re-watch Grey's Anatomy, listen to 90s music, and spend time with family, friends and her dog, Dieter.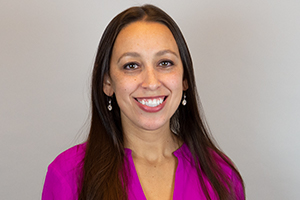 Natasha Cornelius
Writer, Editor, and Co-Host of Quotacy's Q&A Friday YouTube Series
Working in an assisted living community through college, Natasha saw first-hand how important life insurance is for families and moved into the life insurance industry in 2010. She writes and edits content and is co-host of Quotacy's YouTube series. When she's not working, she's probably gardening, cooking, going to a concert, or watching the Packers game.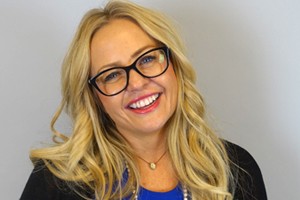 Jeanna Simonson
Social Media and Co-Host of Quotacy's Q&A Friday YouTube Series
Jeanna is passionate about helping people, being creative, and having fun. For Quotacy's marketing department, she writes, manages social media, and co-hosts Quotacy's Q&A Friday videos—even popping in as a guest on the Real Life podcast. When she's not at the office, she designs bracelets for her Karma Stacks line and spends time with her husband and zoo of rescue animals.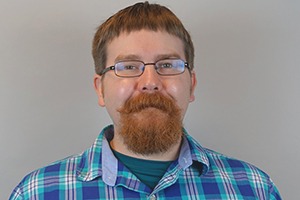 Erik Olson
Application Developer
Erik has been working as a web developer since 2013, becoming a jack-of-all-trades across many technologies and frameworks. His love for creating innovative tools and improving processes helps keep Quotacy at the cutting edge of the online ecosystem. In his free time, Erik enjoys reading murder mysteries, disc golfing, and playing board games.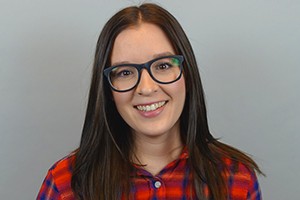 Barb Krueger
Visual Designer
Barb specializes in web design and user experience. She likes working with the visionary minds at Quotacy and making our BHAG of a million families covered with life insurance a reality. In her spare time, Barb naps with her buddy, Tofu, a pint-sized Siamese cat, and runs around the City of Lakes.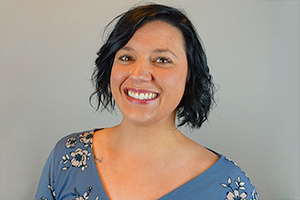 Beth Lehner
Digital Marketing Strategist
Beth has over a decade of marketing experience ranging everywhere from the newspaper industry to the medical field. Her true passion is helping companies grow and flourish, which is why she's the perfect fit for Team Quotacy and their value system. Outside of working, Beth loves anything outdoors, live music, traveling and spending time with her son.   
Our advisors are here for you
Livechat, text, email, or talk with us