Quotacy's Team
We're more than a website. We're real people.
Our team is here to help you find the best life insurance policy at the best price so you can financially protect your loved ones, no matter what. Each of our team members have experience and passion, so you can feel confident knowing you're working with the right people.


Quotacy Leadership Team
Our leadership team encourages and enables us all to be innovative and entrepreneurial while never losing site of what's most important, our clients. You are at the heart of all we do.
Jeremy Hallett, CLU
Co-founder and CEO
Jeremy loves challenges and is motivated to change the world through positive action. As Co-founder and CEO of Quotacy, he pushes the team to think outside the box, innovate with purpose, and, above all, do the right thing. He has been serving life insurance agents and customers since 1999 and has been interviewed as an industry expert in publications like NerdWallet, Consumer Reports, and InsuranceNewsNet. Learn more about Jeremy Hallett.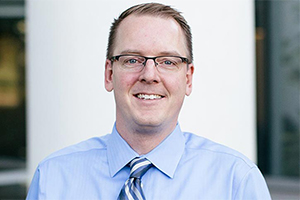 Ryan Hallett
Co-founder and President
Ryan's passion is his family. His work is an extension of what he holds most dear and he is happy to work in a caring industry. As a systems programmer, Ryan loves the challenge of organizing and transforming large blocks of data into useful information to help streamline Quotacy's daily operations. When his dad started Hallett Financial Group and needed a computer system to manage life insurance applications, Ryan created a program himself while in high school to manage the agency.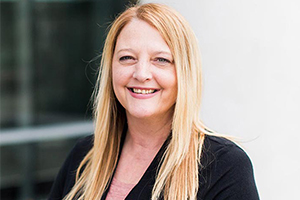 Abby Reddy, CLU
Co-founder and CMO
Abby joined the world of life insurance in 2007 as the Marketing Director of Hallett Financial Group, and earned her CLU degree in 2012. She began her career as a graphics designer in 1988 and learned programming and web development in 1996. Since then she's been designing pleasant and smooth customer web experiences. Abby enjoys creating partnerships across technology, insurance, and finance and is known for building innovative teams that are transforming the life insurance space.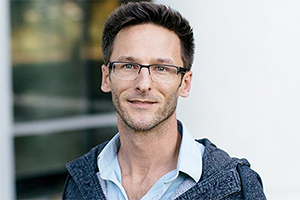 Jason Nash
Co-founder and VP of Sales & Operations
Jason is passionate about life insurance and its crucial role in helping families maintain their standard of living in times of need. He began his insurance career at a Fortune 20 health insurance provider and found his way into life insurance as a wholesaler for Hallett Financial Group in 2010. He holds a life insurance license in all 50 US states plus Washington, DC.
Team Quotacy
Working at Quotacy isn't just a job. Our team believes in what they do and is passionate about helping people protect their loved ones with life insurance. This team makes it all happen. From helping you buy your policy to managing our educational content and generally getting our name out there.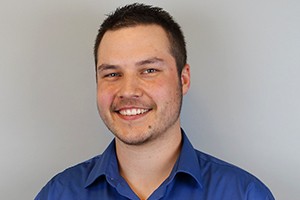 Alex Kempf
Licensed Agent
Alex joined the team back in 2017 and is currently life licensed in all 50 states + D.C. He is an integral part of his team, where they seek to fulfill Quotacy's mission to "save one million families." Helping clients get the protection their families need and deserve is what keeps him driving to get that coverage to anyone and everyone possible. In his down time, you can find him in the woods, on a lake, or watching sports!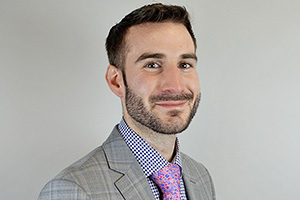 Eric Kelly
Licensed Agent
After experiencing his first death claim for a client in 2018, Eric became passionate about the impact life insurance has on families. He loves assisting clients in making the best decisions to properly protect their families and fill their needs. Eric loves to travel and is a fan of all Chicago sports teams despite their performance most years.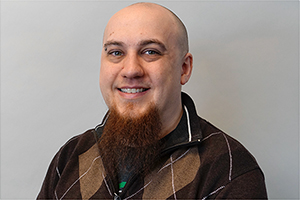 Ross Stager
Licensed Agent
Ross's drive to serve the greater good is what led him to Quotacy. But his passion and talent for customer service has let him shine through serving our clients. If you have a few hours to spare, ask him about the books he's been reading lately!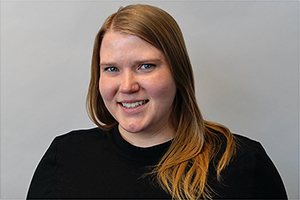 Maggie Bauer
Application Coordinator
Maggie has been drawn to customer facing roles throughout her professional career. She is kind, curious, and a little quirky. The guiding values at Quotacy align with her moral compass where she has fallen right into step in the pursuit of ensuring family protection and peace of mind. Out of the office she enjoys time with friends and family, unless she's recharging her battery, and binging a good tv show.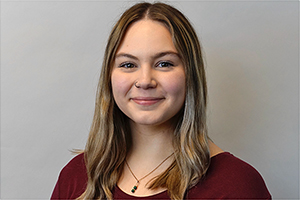 Jasmyn Collins
Application Coordinator
Jasmyn is a people person. She was drawn to this profession because she genuinely cares about people and helping them protect their loved ones. She considers herself a connoisseur of vintage and enjoys antiquing in her spare time.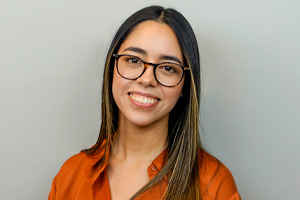 Sinahi Aguirre
Application Coordinator
Sinahi is a graduate of North Central University. She is passionate about nature and tranquility, and you can often find her capturing breathtaking sunsets by the lake. She has a heart for people and finds no greater satisfaction than lending a helping hand to those around her. She feels fulfilled when she gets the chance to help others, which is one of the reasons why she joined Quotacy as an Application Coordinator.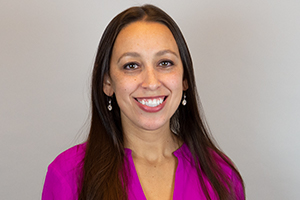 Natasha Cornelius, CLU
Senior Life Insurance Content Specialist
Natasha is Quotacy's writer, editor, and licensed life insurance expert. Having worked in an assisted living community through college, she saw first-hand how important life insurance is for families and moved into the life insurance industry in 2010. Since then, she has created over 800 pieces of educational content for consumers and life insurance agents in both written and video formats. In addition to writing for Quotacy, she co-hosts our Quotacy's YouTube series , and has appeared on mint.com and centsai.com.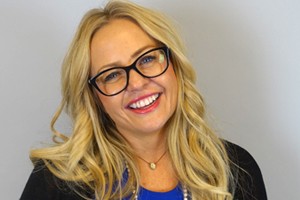 Jeanna Simonson
Social Media Manager
Jeanna is passionate about helping people, being creative, and having fun. For Quotacy's marketing department, she writes, manages social media, and co-hosts Quotacy's Q&A Friday videos. When she's not at the office, she designs bracelets for her Karma Stacks line and spends time with her husband and zoo of rescue animals.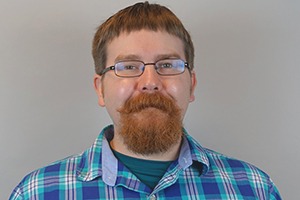 Erik Olson
Application Developer
Erik has been working as a web developer since 2013, becoming a jack-of-all-trades across many technologies and frameworks. His love for creating innovative tools and improving processes helps keep Quotacy at the cutting edge of the online ecosystem. In his free time, Erik enjoys reading murder mysteries, disc golfing, and playing board games.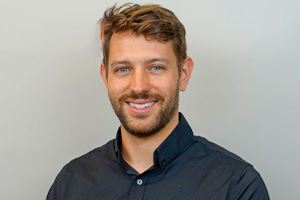 Joe Rancourt
UX and Visual Designer
Joe joined Quotacy with a passion for creativity and design. He thinks outside of the box and enjoys simplifying complex ideas, being bold, and trying new things. With a comprehensive background in website and professional design, Joe helps Quotacy explain life insurance concepts to the everyday person through something easy to understand—visuals. When he's not working, you can find him listening to music, nerding out over guitar gear, in the gym, or training Brazilian Jiu Jitsu and MMA. But what he enjoys the most is spending time with his daughter, Emma, and Siberian husky, Aurora, while living the Minnesota lake life.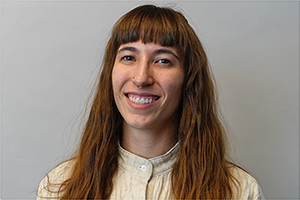 Claire Holtz, MBA
Digital Marketing Manager
With over a decade of experience in marketing and communications, Claire knows everyone has a story to tell – and that those stories can have life-changing impacts. This is why she has always worked for mission-driven companies like Quotacy. Equipped with experience and her MBA, Claire has helped grow brands by utilizing the power of branding, and advertising. Her goal at Quotacy is to make sure everyone who should have life insurance knows how to get it. Outside of work, you can catch Claire sewing, dancing, or flipping in the gym.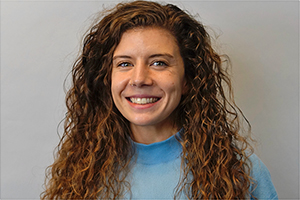 Alaina Bergen
Copywriter and Content Strategist
Alaina has always had a passion for writing and the power of words. After earning a B.A. in English, she immediately put her skills to work. She spent years building a career as a copywriter and content strategist and has never looked back. In her spare time, she loves to read books of all types, do all things outdoors, and spend as much time as possible with her friends and family.
Text, email, or talk with us