Updated September 14, 2018
Anxiety disorders are the most common mental illness in the U.S., affecting 40 million adults. Major Depressive Disorder specifically affects approximately 16.1 million American adults in a given year. Persistent Depressive Disorder, a form of depression that usually continues roughly at least two years, affects approximately 1.5% American adults in a given year.
While they're in the realm of "mental health", psychological disorders like depression can have an impact on physical health as well.
Impacts on physical health can include:
Acute physical stress which can lead to premature death
A weakened immune system
Cardiovascular issues
High blood pressure
Poor sleeping/eating/exercise habits
A study by the National Institute of Mental Health found that by age 18, 35 percent of the Millennial generation will be diagnosed with an anxiety disorder, 25 percent will be diagnosed with a substance addiction, and 20 percent will have a behavioral disorder.
This generation is in the workforce, getting married, and raising families. This means they need life insurance coverage. How do mental health diagnoses, such as depression and anxiety, affect buying life insurance?
We know you provide and protect the ones you love each and every day. Life insurance can ensure they are financially protected even if you are not around to do so yourself. Life insurance companies offer coverage to individuals suffering from depression every day. Depression does not automatically mean you are disqualified from life insurance coverage.
» Compare: Term life insurance quotes
Life insurance companies offer coverage to individuals suffering from depression every day.  Depression does not automatically mean you are disqualified from life insurance coverage.
Ready to get your life insurance quote?
You're a few minutes away from great life insurance
How much life insurance do you need?
Figure out your action plan with our needs calculator
Life Insurance and Depression: A Real Life Case Study
Linda, a Quotacy customer, 41 years old, applied for a term life insurance policy. She has been diagnosed with depression and anxiety and also takes medication to treat it.
The life insurance company she originally chose to apply with would have offered her Preferred—the second best risk class possible.
Linda's Quotacy agent felt confident that he could get her the best risk class possible if she would be willing to apply to AIG instead. AIG has a history of treating depression diagnoses more favorably than the company she originally picked.
Linda went with her agent's suggestion and they moved her application to AIG. She was approved for Preferred Best—the best risk class possible—and saved $200 annually in premium payments.
Applying for Life Insurance with a Depression Diagnosis
If you suffer from depression, when you apply for life insurance we will ask you to complete a questionnaire form so we can get more information about your specific situation. How the disorder is treated varies by insurance company and we use the information you provide to shop the specific companies we know have a higher chance of offering you the best coverage.
» Learn more: Mental and Behavioral Health and Their Effect on Life Insurance
Underwriters look at applicants with a history of depression on a case by case basis. The severity of depression and how it is being managed will be taken into consideration. Information the underwriters typically want to know includes:
If your depression affects your sleeping habits
If your depression affects your weight or eating habits
If you use medication to manage your depression
If you have been treated in an inpatient or outpatient clinic
If you have been hospitalized from depression
If your employment history has been affected
If you have a history of suicidal thoughts or attempts.
The life insurance companies ask for this information to determine their risk of insuring you. If you manage your depression carefully and are otherwise healthy, you still can get affordable life insurance coverage.
Once you apply and we have received the proper information from you, we will shop your case at the appropriate carriers. Having worked years with multiple life insurance companies, we have developed relationships with them and know which are best in covering individuals who have a history of depression.
Protecting your loved ones from financial struggle in the face of premature death can be helped by purchasing term life insurance. Term life insurance is affordable and you can take a look at your estimated cost by running a quote instantly.
At Quotacy, you do not need to give up any personal contact information just to see a quote. Everyone deserves the chance to find out more about life insurance without fear of being bombarded by phone calls and e-mails. Even if you have an anxiety disorder, it does not mean you can't get affordable life insurance coverage. We'll help you protect those you love most.
» Calculate: Life insurance needs calculator
Photo credit to jimmy brown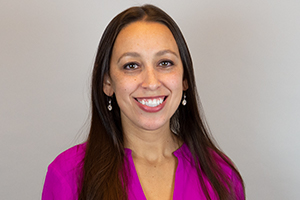 Natasha Cornelius
Marketing Content Manager
Natasha is a writer and content editor at Quotacy. She is also co-host of Quotacy's YouTube series. She can't get enough of life insurance and outside of work is also working toward her Chartered Life Underwriter designation. Connect with her on LinkedIn.