Group life insurance is a type of life insurance in which an employer provides as an employee benefit. The employer usually pays for most (if not all) of the premiums. The cost of group coverage is typically less than what someone would pay for an individual life insurance policy.
Companies are not required to offer their employees a life insurance plan, so if your employer does, that's a nice benefit to take advantage of. With a group plan, the amount of coverage you have is typically one or two times your annual salary.
For most working individuals, this amount is not enough to protect your family financially if you were to die and your income was suddenly gone.
» Calculate: Life insurance needs calculator
Example:
Jane Smith is a marketing coordinator and makes $45,000 annually. The only life insurance she has is the group plan from her employer that amounts to $75,000 in coverage.
Jane is married and has two children. She and her husband purchased a home three years ago when their second child was born. Their mortgage loan is $200,000 and the potential cost of sending two children to college will total at least $80,000. If Jane got into a deadly car collision on the way to work one morning, that $75,000 will cover her final expenses and one child's college tuition.
Her husband John will now have to figure out how to raise two children, take care of daily living expenses, mortgage payments, and pay for college tuitions on one income.
Group life insurance is a generous addition to an employee benefit package, but it's likely not enough on its own. Many people don't realize that you can only collect on your group life insurance policy if it's inforce and you're employed with the company when you die. Seems pretty straightforward, right? However, what most people forget to think about is that we usually end up spending some time in the hospital long before we pass away.
Example:
John Smith was out snowboarding and, even though he's quite experienced, made a wrong move and wiped out. He was brought to a hospital by helicopter where it was determined that extensive brain damage occurred.
After 90 days of little to no improvement, his employer had no choice but to terminate his employment which also ended John's life insurance coverage. John went into a coma and never came out. His family was left with no life insurance death benefit to help cover funeral expenses and resulting medical bills.
There are other situations to think about as well if you don't pass away in the hospital and only have a group life insurance plan.
We recommend purchasing an individual term life insurance policy as your base policy and use your group policy to supplement it.
Ready to get your life insurance quote?
You're a few minutes away from great life insurance
How much life insurance do you need?
Figure out your action plan with our needs calculator
If you were to get sick with cancer or some sort of other serious condition, or if you were severely injured in an accident, chances are you would be unable to work for a long period of time. In most cases, your employer's benefit contract usually states that they will discontinue your benefits and terminate your employment if you are still not able to make it to work after a month or so. They've now cut off your only means of health insurance, life insurance, and any other benefits provided by the company.
» Compare: Term life insurance quotes
Now, let's assume you made a full recovery from your illness a few months down the road. You're out of the hospital and back home asking for your old job back or looking for a new one.
You end up finding work at a different company, but it doesn't offer life insurance as part of the benefits package. Now you're left to find private life insurance on your own. But wait a minute—now you have a pre-existing health condition. The cost to insure you, if the insurance companies even will, has the potential to be hundreds of dollars higher than before because of your medical condition (not even to mention you're older now as well).
I currently only have life insurance through work. What should I do?
Sometimes you have the option of converting your group coverage to an individual policy if you leave your employer, even without having to prove insurability. However, most people choose not to do this because these conversion premiums tend to be much higher than premiums for comparable policies available to individuals. Typically, only those who are otherwise uninsurable (because of a health condition, for example) take advantage of this conversion option.
We recommend purchasing an individual term life insurance policy as your base policy and use your group policy to supplement it. Term life insurance coverage is not tied to your employer. As long as you keep paying the premiums, a term policy will follow you wherever you go. It's also very affordable.
Can I Get Term Life Insurance Quotes Online?
Yes, getting term life insurance quotes online is easy here at Quotacy. If you aren't sure how much life insurance you need, use our life insurance needs calculator. After answering three simple questions, you'll get an idea of how much coverage you should own. Then you can get term life insurance quotes online, right here. If you already know how much coverage you want to apply for, get a term life insurance quote right now.
Individual term life insurance is inexpensive to buy and you can even get several high-quality term life insurance quotes online in less than a few minutes, so why not do it? Buying life insurance is easy and hassle-free through Quotacy. Learn more about term life insurance and get your quote today. We're happy to help.
Photo credit to: rawpixel.com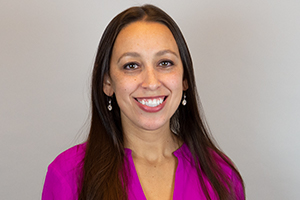 Natasha Cornelius
Writer, Editor, and Co-host of Quotacy's Q&A Fridays
Natasha is the content manager and editor for Quotacy. She has been in the life insurance industry since 2010 and has been making life insurance easier to understand with her writing since 2014. When not at work, she's probably studying and working toward her Chartered Life Underwriter (CLU) designation while throwing a tennis ball for her pitbull mix, Emmett, or curled up on her couch watching Netflix. If it's football season, the Packers game will be on. Connect with her on LinkedIn.