Autism spectrum disorder (ASD) and autism are both general terms for a group of complex disorders of brain development.  There are many distinct subtypes of brain development disorders, but in May of 2013 all autism disorders were merged into one umbrella diagnosis of ASD.
ASD affects over 3 million individuals in the United States alone.  The U.S. Centers for Disease Control and Prevention (CDC) estimates that 1 in every 68 American children will be diagnosed with a form of autism.  Statistics show that prevalence rates have increased 10 to 17 percent annually in recent years; however, this high percentage may be influenced by the fact that the ability to diagnose autism has improved.  On average, autism costs a family $60,000 a year.
What is Autism?
According to the National Institute of Neurological Disorder and Stroke, autism spectrum disorder refers to a group of complex neurodevelopmental disorders characterized by repetitive and characteristic patterns of behavior and difficulties with social communication and interaction.  Autism appears to have its roots in very early brain development.  However, the most obvious signs of autism and symptoms of autism tend to emerge between 2 and 3 years of age.
ASD can be associated with intellectual disability, difficulties in motor coordination and attention, and physical health issues such as sleep and gastrointestinal disturbances.  Some people with ASD excel in visual skills, music, math and art.
As of now, there is no exact answer to the question "What causes autism?"  There also currently is no cure for autism, but there are therapeutic and medicinal treatment options to help with symptoms caused by autism.
Underwriting Autism
Just like the individual with ASD, the disorder itself can be very unique and have many different characteristics.  Life insurance is not one-size-fits-all and when you apply, underwriters review the complete application and all the records that go along with it.  They then decide how much coverage and at what cost to offer the applicant, unless they decide to deny or post-pone the application.  If an applicant has been diagnosed with autism, they don't automatically get put into the "autism file"… there is no such thing.  Each application, no matter the conditions associated with it, is individually evaluated.
Before we get into examples of autism cases, let's go over the different general life insurance classes.  In the world of life insurance, when you apply, underwriters will assign a classification to you depending upon many factors.  The main factors are your age, gender, and health.  These classes range from the "best" at Preferred Plus down to Standard.  If an applicant doesn't qualify for these typical classes, the underwriters will then "table rate" them.  The table rating system typically means that your pricing for life insurance will be the Standard price plus 25% for every step down the table you are.  Tables descend A-J or 1-10 depending on which format the insurance company uses.  For autism cases, it is not uncommon for an applicant to be table rated.
If the life insurance applicant is still quite young, under the age of 7, for example, the best cases will still likely be table rated because companies would prefer to see how individuals diagnosed with ASD progress as they age.  "Best case" applicants diagnosed with ASD typically means the applicant is alert, interactive, high-functioning, continent, and has no psychiatric diagnoses, cerebral palsy, or seizures.  For young applicants that may not be a "best case", insurance companies will often decline, but offer to consider once they are older in years, such as 15 years old.
If an ASD diagnosed applicant is older, such as 15 years or older, the best cases have a chance to be offered Standard.  Older applicants that do not have "best case" diagnoses will be considered on an individual basis depending upon the disorder subtype and impairments.
Unfortunately, not all applicants with ASD will be able to qualify for life insurance; however, each life insurance company has a different set of guidelines they follow when underwriting an applicant.  Because of these different guidelines, when one company may deem an applicant a Table 2, another company may decide that applicant can qualify for Standard Plus rates.  A benefit to working with Quotacy is that we work with multiple A-rated life insurance companies.  We have the ability to shop cases around to these different companies to try our best to get an applicant approved.
A benefit to working with Quotacy is that we work with multiple A-rated life insurance companies. We have the ability to shop cases around to these different companies to try our best to get an applicant approved.
How much life insurance do you need?
Figure out your action plan with our needs calculator
Ready to get your life insurance quote?
You're a few minutes away from great term life insurance
If you have any questions regarding underwriting ASD, feel free to contact us or jot us a message in the Comment section below.  If you are looking to get an idea on the cost of life insurance for an applicant with ASD, we will need the following information to provide you with an accurate quote.
What is the diagnosis?
Have any psychiatric disorders been diagnosed? If so, please state.
Has any intellectual disability been diagnosed? If so, please state.
Are physical impairments present? Such as cerebral palsy or seizures?  If so, please describe level, type, and frequency.
Are activities of daily living (ADLs) or instrumental activities of daily living (IADLs) appropriate for age? Please give details.
Is the applicant working or in school? Please give details.
Is the applicant on any medications? If so, please give details.
Has the applicant smoked cigarettes in the last 12 months?
Does the applicant have any other major health problems (ex: cancer, etc.)? If so, please give details.
Give us a 2-3 business days to respond with some individualized and thorough information. Quotacy is here to help make the life insurance buying process easier for you.
Related Posts:
Financial Planning for Parents of a Special Needs Child
Life Insurance Child Rider That Requires No Medical Information
Life Insurance Coverage for Children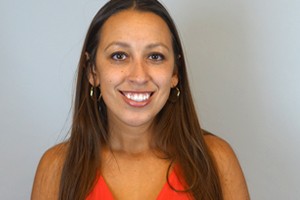 Natasha Cornelius
Marketing Content and Social Media Manager
Natasha is a content manager and editor for Quotacy. She has worked in the life insurance industry since 2010, and making life insurance easier to understand with her writing since 2014. When not at work, you can find her throwing a tennis ball for her pit bull mix, Emmett, or curled up on her couch watching Netflix. If it's football season, the Packers game will be on. Connect with her on LinkedIn.