While a no medical exam life insurance policy may sound like a dubious offer from a late night infomercial, it is possible to get quality term life insurance from a trusted provider without a medical exam.
You can—but should you? Let's take a look at some of the pros and cons.
Why You Might Want to Get Term Life Insurance with No Medical Exam
If you are planning to get a term life insurance policy without a medical exam, it probably isn't just a matter of convenience. For many consumers, a required medical exam can be a deal-breaker when they're searching for the best term life insurance options. If you are one of them, these may be some of the reasons why:
You're worried about a pre-existing medical condition damaging your chances of finding affordable life insurance quotes. But having a pre-existing condition—such as diabetes—does not mean that you cannot become insured. There are still options open to you and Quotacy's insurance advisors will be able to show you insurance products that you may qualify for.
You're a mature consumer concerned that your fitness level might not match an insurance company's profile of a healthy policyholder in your age group. You may still qualify for term life insurance as a senior, providing that you meet certain age requirements.
You find the possibility of a detailed medical exam intimidating and are not sure what kind of tests will be required or how to prepare for them. But you shouldn't let your hesitation about the exam sway your decision about getting life insurance. All of Quotacy's insurance partners provide an option where your medical exam can occur at your home or your office. Plus, we have some simple tips to help you prepare for your medical exam.
The application process may be simpler with no exam life insurance. You won't have to schedule a visit with your insurance company's medical professional and wait for exam results before your application can be considered complete.
Yes, a term life insurance with no medical exam may ask less of you during the application process than a traditional policy, but there are some important facts to consider.
Be aware that the time to underwrite your policy may be longer. A traditional life insurance policy may take four to six weeks to complete underwriting. If you choose a policy with no medical exam, underwriting may take an additional two to four weeks. Despite this, a no medical exam life insurance policy may be an excellent option for those who are afraid of a blood draw, for example.
» Compare: Term life insurance quotes
A term life insurance with no medical exam may ask less of you during the application process than a traditional policy, but there are some important factors to consider when deciding if this is the best option for you.
Ready to get your life insurance quote?
You're a few minutes away from great life insurance
How much life insurance do you need?
Figure out your action plan with our needs calculator
Why You Might Not Want to Get Term Life Insurance Without a Medical Exam
Here are some points to keep in mind:
Your medical history will still matter, even without an exam. A life insurance policy that doesn't require a medical exam must nonetheless be approved by the insurance company's underwriters.
That means that the insurance provider will access some medical information about every potential policyholder. If you apply for this type of policy—although you won't undergo a medical exam—the insurance company will use data from a report by the Medical Information Bureau and do a Rx (medical prescriptions records) check to help them determine what type of risk they are undertaking by insuring you.
Your premiums will most likely be higher. That's because the insurance company's underwriters will have to estimate their financial risk in providing you with coverage—without all of the details that a comprehensive medical exam would provide.
The death benefit that your loved ones will be able to receive upon your passing will most likely be less than that offered by a policy that requires an exam. Many of these policies offer a maximum of $500k in coverage.
Other coverage terms may be limited. It is common that life insurance policies with no medical exams will offer shorter terms than traditional policies, depending on an applicant's age. For example, an applicant at age 50 may only qualify for a 15-year term life policy rather than the 30-year term policy they might qualify for under a more conventional plan.
Term Life Insurance with No Medical Exam: Know Your Needs
Here are some questions to ask yourself if you are considering this type of policy:
» Calculate: Life insurance needs calculator
If any of these concerns come up, our expert insurance advisors can answer these questions and help put your mind at ease when it comes to applying for a term life insurance policy and preparing for your exam.
It's important to know all your options before applying for any policy, medical exam needed or not.
Finding the Best Life Insurance Policy: Know Your Options
Regardless of a policy's medical exam requirements, the most important criteria is whether it can provide the amount of coverage over time that will meet your family's changing needs. Finding that balance between expedience, affordability, and your long-term goals is critical to your family's financial security.
You want to find a life insurance policy that will create a buffer between your family's assets and future economic uncertainty, while providing for their immediate needs.
You can easily find and compare quotes from leading insurers with Quotacy. Use our free insurance needs analysis tool to find out how much coverage makes sense for your family based on your financial goals.
» Learn more: How to Prepare for Your Life Insurance Medical Exam
Photo by Ousa Chea on Unsplash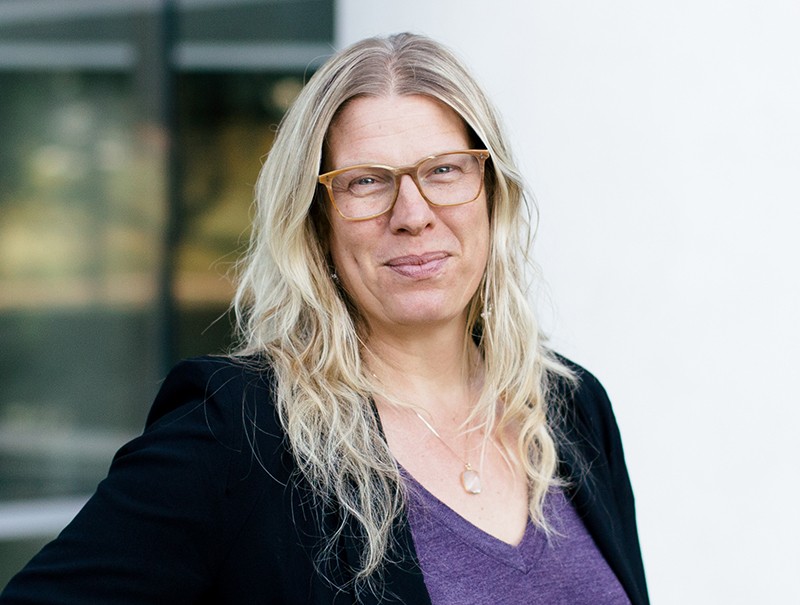 Kate Thomas
Director of Inbound Marketing
Kate is Director of Inbound Marketing working on business strategy, SEO, and writing for QuotacyLife. Kate's gift is explaining complex financial planning and life insurance topics in a simple and direct way to help families become more financially savvy and empower themselves to make wise choices. She works with Quotacy's underwriters to ensure the financial tips shared in her blogs are spot-on and truly helpful to anyone researching the ins and outs of life insurance online. If you would like a topic to be covered in our blog, leave Kate a comment below or connect with her on LinkedIn.