There are as many as 700,000 Americans living with ulcerative colitis, according to the Crohn's and Colitis Foundation of America.  Men and Women are equally likely to be affected, and most people are diagnosed in their mid-30s.  The disease can occur at any age but older men are more likely to be diagnosed than older women.  Having had an appendectomy at a young age decreases the risk of developing ulcerative colitis.
While ulcerative colitis tends to run in families, researchers have been unable to establish a clear pattern of inheritance.  Studies show that up to 20 percent of people with ulcerative colitis will also have a close relative with the disease.  The disease is more common among white people of European origin and among people of Jewish heritage.
What is Ulcerative Colitis?
Ulcerative colitis, which is the most common type of inflammatory bowel disease, is a condition of episodic inflammation of the lining, or mucosa, of the colon, resulting in bloody diarrhea.  The other type of inflammatory bowel disease is Crohn's disease.
The inflammation in ulcerative colitis is felt to possibly be due to an immune response against the bacteria that normally live in the colon.  The inflammation usually starts at the rectum, which is the end of the colon, and it can extend in a continuous manner to involve more areas and possibly the entire colon.
If the inflammation of ulcerative colitis only involves the rectum it is called ulcerative proctitis.  If the rectum and the adjacent area, which is known as the sigmoid colon, are involved, it is called proctosigmoiditis.  If the inflammation is more extensive but still limited to the left side of the colon that is known as left-sided colitis.  Involvement of more than the left side of the colon is referred to as pancolitis.
It is possible that over time the inflammation may spread to areas of the colon that were not involved at the time of diagnosis.  Besides bloody diarrhea, attacks of ulcerative colitis might cause abdominal pain, weight loss, anemia, passage of mucus, and fever.  Most people will have periods of relapse and remission.  In addition, ulcerative colitis may have manifestations outside of the colon, possibly causing arthritis, skin and mouth lesions, inflammation of the eyes, and liver disease.
Treating Ulcerative Colitis
While ulcerative colitis has no known cure, treatment can greatly reduce signs and symptoms of the disease and even bring about long-term remission.
Medication
Medication for ulcerative colitis can suppress the inflammation of the colon and allow for tissues to heal.  Symptoms including diarrhea, bleeding, and abdominal pain can also be reduced and controlled with effective medication.
In addition to controlling and suppressing symptoms (inducing remission), medication can also be used to decrease the frequency of symptom flare ups (maintaining remission).  With proper treatment over time, periods of remission can be extended and periods of symptom flare ups can be reduced.
Diet and Nutrition
While ulcerative colitis is not caused by the foods you eat, you may find that if you have the disease, particular foods can aggravate the symptoms.  For people diagnosed with ulcerative colitis, it is essential to maintain good nutrition because the disease often reduces your appetite while increases your body's energy needs.
Surgery
Up to about 30 percent of people with ulcerative colitis will ultimately require surgery, either due to failure of medical treatment or to complications.  This operation involves the removal of the colon (colectomy).
Underwriting Ulcerative Colitis
People with ulcerative colitis have an increased cancer risk, especially if the disease has been present for more than 10 years, so life insurance underwriters take a good look at these applicants.  The underwriter considers a number of factors when evaluating applicants including current status, the extent of colon involvement, time since diagnosis, treatments prescribed, complications, and results of colonoscopy.
Underwriters take not only your medical history into consideration, but other factors including your gender, age, family history, and smoking status as well.  After reviewing your full application, they decide how much coverage and at what cost to offer you, unless they decide to deny or post-pone the application.  Every life insurance company has underwriting guidelines they follow when evaluating applicants and these guides are not all alike.  While one life insurance company may deem you Table 2, another may offer you Standard.  "Table 2" and "Standard" are risk classifications.
| | |
| --- | --- |
| NonTobacco Classes | Tobacco Classes |
| Preferred Plus | Preferred Tobacco |
| Preferred | Standard Tobacco |
| Standard Plus | |
| Standard | |
If you use cigarettes, cigars, chewing tobacco, pipe tobacco, or marijuana, you may wind up in the tobacco category, which have higher premiums than their nontobacco counterparts.  If you are "table rated", your pricing for life insurance with ulcerative colitis will typically be the Standard price plus 25% for every step down the table you are, Tables A-J or 1-10 depending on which format the insurance company uses.  Let's take a look at some examples so you get a better idea of how companies underwrite certain cases of ulcerative colitis.
Example 1
John was diagnosed with ulcerative colitis five years ago.  His disease is limited to the proctosigmoid area.  No treatment has been necessary for the past three years and a recent colonoscopy was normal.
Life Insurance Company X determines John qualifies for Standard Plus.
Example 2
Jane has had pancolitis for fifteen years with associated arthritis, is taking azathioprine, and recently had a benign colonoscopy with biopsies.
Life Insurance Company Y determines Jane would be rated Table 3.
Example 3
Jim has had ulcerative colitis for ten years.  A recent colonoscopy showed three areas of dysplasia.  Complete removal of the colon has been recommended, which the applicant is considering. The dysplasia is premalignant and no offer can be made at this time.  If the colon is removed, reconsideration can be given based upon review of the pathology report.
Jim would be declined as of now.
A benefit to working with Quotacy is that we work with multiple A-rated life insurance companies.  We have the ability to shop cases around to different companies to try our best to get an applicant approved.
A benefit to working with Quotacy is that we work with multiple A-rated life insurance companies.  We have the ability to shop cases around to different companies to try our best to get an applicant approved.
Ready to get your life insurance quote?
You're a few minutes away from great life insurance
How much life insurance do you need?
Figure out your action plan with our needs calculator
Our in-house underwriter has worked in many carrier home offices, knows how to navigate each individual's health history, and knows which life insurance company would be the best option for your individual case.  If you are ready to buy life insurance coverage, get a term life insurance quote now and let's start the process.
If you have any questions regarding underwriting ulcerative colitis for life insurance, feel free to contact us or jot us a message in the Comment section below. If you are looking to get an idea on the cost of life insurance if you have ulcerative colitis, it costs nothing to run a quote and apply online. You will have a dedicated Quotacy agent shop your case with our top-rated life insurance companies to ensure you receive the best possible price.
Photo credit to: Frank Hull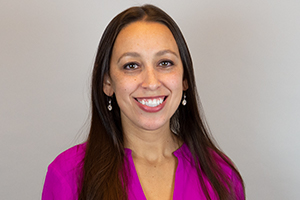 Natasha Cornelius
Marketing Content Manager
Natasha is a writer and content editor at Quotacy. She is also co-host of Quotacy's YouTube series. She can't get enough of life insurance and outside of work is also working toward her Chartered Life Underwriter designation. Connect with her on LinkedIn.