Unfortunately, many people only start considering their need for life insurance after health issues arise. When people are young and healthy, they don't want to think about their chances of getting sick and dying.
There's a saying that applies to life insurance: You can only buy it when you don't need it. And while this isn't 100% true, you are definitely better off buying life insurance sooner rather than later. As you get older, the cost of life insurance gets higher. If you have health issues, these may also increase your costs, or even cause you to be declined, depending on the issue. Cancer is one of these big issues.
» Compare: Term life insurance quotes
In 2018, an estimated 1,735,350 new cases of cancer will be diagnosed in the United States and 589,430 people will die from the disease. These two statistics alone show how important life insurance is, and why it can be difficult to obtain after being diagnosed.
Life insurance companies have a process called underwriting. An underwriter evaluates the risks of insuring a particular applicant and uses that information to determine if the applicant is approved or declined, and they determine the costs of the policy.
Life Insurance for Cancer Patients
If you are currently undergoing treatments for cancer, individual life insurance will be hard to come by. Typically, you could only get approved for final expense life insurance, also called guaranteed whole life insurance. This type of life insurance does not require any medical exams and you're essentially approved as long as you can pay your premiums. This type of life insurance has very high premiums, low death benefit payouts, and not all insurance carriers offer it. It's commonly referred to as last resort life insurance.
Definitely take advantage of your employer's group life insurance plan if they offer this benefit. Group insurance is overall blanket coverage, so whatever ailments employees may or may not have do not come into play. Keep in mind though that this type of insurance stays with the company. If you end up leaving the company for some reason, your group life insurance policy terminates.
Since the 1990s, the overall death rate of cancer patients in the United States has declined. There have been notable improvements in survival rates for most cancer types due to earlier detection and advances in treatment. For example, due to improvements in treatment, the five-year relative survival rate for leukemia has increased from 34% in the mid-1970s to 60% today. Because of these improvements, life insurance companies have been more inclined to approve insurance for cancer survivors as of late.
Many life insurance companies have begun changing or adding new products to allow more cancer survivors to be approved for life insurance.
Ready to get your life insurance quote?
You're a few minutes away from great life insurance
How much life insurance do you need?
Figure out your action plan with our needs calculator
Life Insurance for Cancer Survivors
Many life insurance companies have begun changing or adding new products to allow more cancer survivors to be approved for life insurance. As long as certain criteria are met, some cancer survivors can even be eligible for Preferred ratings.
When underwriting cancer history, the following factors are typically considered:
Tissue of origin (e.g., colon, prostrate, skin, breast, etc..)
Grade (i.e., aggressiveness)
Stage (i.e., tumor size)
Time since diagnosis
Type of treatment
Time since treatment ended
Any recurrences or relapses
These factors are of course paired along with the other typical underwriting factors common with every applicant, such as age, height and weight, family history, smoking status, etc. Every insurance carrier has different guidelines they follow and some are more lenient with certain impairments than others.
» Calculate: Life insurance needs calculator
In addition, some types of cancer have waiting periods. Meaning you may have to wait a few years (depending on the cancer) after treatment before applying. Also depending on the cancer and carrier, a flat extra fee may be added on top of your premiums.
Let's look at a real-life example (names have been changed or eliminated.)
John Doe is 45, a non-smoker, and looking to get a $250K term policy. John was diagnosed with Thyroid Cancer last year, and had his thyroid removed. No complications since. His case was sent to multiple carriers to see what they could offer him. Their responses varied.
Carrier 1 – We may offer applicant Standard, pending on full review.
Carrier 2 – We may offer no better than Standard, pending full pathology report.
Carrier 3 – Tentative offer of Standard with a flat extra $5 per thousand for 3 years, pending all records.
Carrier 4 – If diagnosed at age 44, possible Standard with no flat extra. If diagnosed at 45, flat extra of $5 for 3 years added.
Carrier 5 – Possible Non Smoker Plus can be offered, subject to full underwrite.
As you can see, offers can vary considerably. While Carrier 5 is willing to possibly offer the applicant Non Smoker Plus, Carrier 3 wants to add a $5 flat extra per thousand for 3 years. This means that because he is applying for $250,000, you would calculate 5x250, which is $1250. That $1250 would be added to his annual premium for 3 years. That's no small fee.
Because of the different guidelines each carrier follows, what they can offer for insurance is different as well. This is one reason why it is a good idea to work with an experienced team who has access to multiple insurance carriers. Quotacy will look at your individual situation and shop your case at the companies where you will have the best chances of getting affordable coverage.
More and more people are surviving cancer every day. If you have been diagnosed, don't give up on thinking you may not be able to get life insurance. We know you want to protect your family and we want to help. Take 30 seconds and run a term life insurance quote today.

» Learn more: Health Conditions & Life Insurance FAQs

Photo by Pete Bellis on Unsplash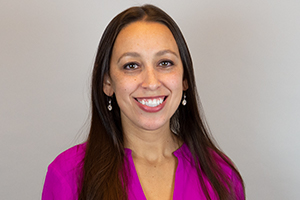 Natasha Cornelius
Marketing Content Manager
Natasha is a writer and content editor at Quotacy. She is also co-host of Quotacy's YouTube series. She can't get enough of life insurance and outside of work is also working toward her Chartered Life Underwriter designation. Connect with her on LinkedIn.