Having a baby is one of the most life-changing and rewarding experiences that can happen.  Your priorities shift and you see life in a new light.  One of your greatest concerns is protecting your new little one.  Making sure to have life insurance in place is one way you can protect your growing family financially.  If you or your spouse died prematurely, this would surely impact your baby's future.  Family providers need to add life insurance into their financial plans.
Planning Ahead for a Family
We know that you can't plan for every life event, but purchasing life insurance before starting a family is a good way to save yourself money.  While pregnancy is not a barrier to purchasing life insurance, it can still limit your options.  Temporary conditions during pregnancy can cause pricing on life insurance to be much higher than pre-pregnancy.  Whether you apply before, during, or after pregnancy, we will work with you every step of the way to help you get your growing family protected.

Buying Life Insurance During Pregnancy
Applying for life insurance during your first or second trimester is your next best option for life insurance coverage.  The further into your term, the harder it may become to get coverage.  Conditions that can occur during pregnancy (such as high blood pressure and gestational diabetes) will affect how the life insurance company rates you.
If you have seen a physician regularly and have pre-pregnancy or at least early-pregnancy cholesterol tests that the life insurance companies can review, this will help determine your rating since your levels may be elevated during pregnancy and while nursing.  Some companies are more lenient on cholesterol requirements, but proof that your numbers are high strictly due to pregnancy will be helpful.  Your medical records will provide this information.
Many carriers are willing to issue affordable life insurance coverage to you if you are carrying a single baby and have no complications.  You may even be considered a Preferred risk class if you can meet certain criteria.  Although it always depends on the life insurance carrier, typical Preferred-worthy criteria includes:
Current age under 40
Not considered a high-risk pregnancy
No history of pregnancy complications
No history of medical problrms that require on-going monitoring or treatment
Normal pregnancy weight gain as assessed by your physician
Normal height/weight, blood pressure, and lab results
If you have a high risk pregnancy, or complications during pregnancy, the life insurance company may post-pone issuing a policy until after delivery.
Many carriers are willing to issue affordable life insurance coverage to you if you are carrying a single baby and have no complications..
Ready to get your life insurance quote?
You're a few minutes away from great life insurance
How much life insurance do you need?
Figure out your action plan with our needs calculator
Don't Wait to Apply
If purchasing life insurance while pregnant brought higher costs, you can always re-apply later to see if the carrier will lower your rates.  Most insurance companies allow you to re-apply 1-2 years after putting your policy inforce.  Going this route, you would not need to fill out a new application, but most likely will have to undergo another medical exam.  To get lower rates the new results would ideally show that your weight, cholesterol, and blood pressure levels are now back to normal.
If you do not want to wait 1-2 years, you can apply for a new policy and cancel your old one.  This route would require you to fill out new applications, complete a new medical exam, and have your medical records pulled again.  Waiting until six weeks after the birth is the recommended length of time since postpartum depression is something the insurance carriers would watch for.  You never know what life may bring, so we always recommend buying life insurance sooner rather than later.
Peace of Mind
There are so many things that come with a new baby.  Deciding on a name, nursery items to buy, sleep schedules, the list goes on.  The security and peace of mind that life insurance brings can be one thing to check off the list now.  First start by running term life insurance quotes for an estimated cost.  We will help you make sure your growing family is financially protected in case of the premature death of a provider.  While death is not something one enjoys talking about, it is very important to plan for it especially if you have dependents.  Consider purchasing life insurance today, it may be the one thing you wish you didn't put off until tomorrow.
Photo credit to Ben Grey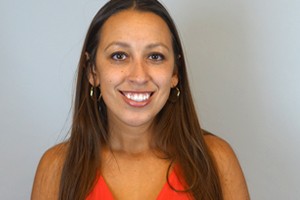 Natasha Cornelius
Marketing Content and Social Media Manager
Natasha is a content manager and editor for Quotacy. She has worked in the life insurance industry since 2010, and making life insurance easier to understand with her writing since 2014. When not at work, you can find her throwing a tennis ball for her pit bull mix, Emmett, or curled up on her couch watching Netflix. If it's football season, the Packers game will be on. Connect with her on LinkedIn.