It doesn't matter how you die, whether of old age or unexpectedly. After death, a process begins called estate administration. This is basically when all your outstanding debts are settled and property is transferred to intended beneficiaries.
Unless you have a small estate, estate administration is handled in probate court. What qualifies as a "small estate" varies by state. As an example, here in the state of Minnesota an estate valued at $75,000 or less can avoid probate.
What Is Probate?
Probate courts cover matters such as settlement of estates, appointing guardianships, and will validation and resolution. If you do not name an executor in your will—someone to manage the estate settlement—then the court will appoint one. The job of an executor is an important and time-consuming one. Be sure to name someone who is responsible, trustworthy, and willing. For a fee, financial institutions can be hired to serve as an executor.
If you die without a will—called dying intestate—the probate process will take quite some time. An administrator will need to be named to manage the estate, guardianships will need to be established, and property will need to be documented, appraised, and distributed according to state law.
What state law dictates may not be what's best for your particular situation. As an example, if you aren't married but live with your partner, state law views them no more important than a roommate. Courts are unlikely to distribute any property to them. This would not only be heartbreaking to your partner, but could have serious consequences on their life. A will is vital to ensure your wishes after death are carried out.
» Learn more: The Importance of Writing a Will
Most property is included in an estate and therefore subject to probate. Life insurance, however, is one such asset that can avoid probate if structured correctly.
There are both advantages and disadvantages to probate.
The primary advantages of probate include the following:
The will is validated.
The executor's actions are supervised.
A dispute-resolution forum is provided for estate issues, including the guardianship of minors and conservatorship of incapacitated parties.
The inventory and valuation of your assets and liabilities are carried out.
Proof of legal title to real property is established.
A time frame is set for creditors' claims to be presented prior to the distribution of assets to the estate beneficiaries.
Philanthropic bequests receive public recognition.
The primary disadvantages of probate include the following:
There is a lack of privacy because your will, beneficiary information, and the claims of creditors are a matter of public record.
Property distribution may be time-consuming, depending on the complexity of the estate, will disputes, and the jurisdiction.
There is inflexibility because probate must be carried out according to state statute.
Costs result from court supervision according to state statute.
Executor commissions and attorney fees are generated.
See what you'd pay for life insurance
Comparison shop prices on custom coverage amounts from the nation's top carriers with Quotacy.
Life Insurance and Your Estate
Life insurance is often the single largest asset in an individual's gross estate. Although the estate tax exemption threshold is very high, currently $11.4 million per individual, a life insurance policy can be the asset to tip you over the edge. For individuals with large estates, the inclusion of life insurance can often mean the difference between a federal estate tax liability and no tax liability.
There are four basic instances when life insurance is included in your estate upon death:
If it is payable to your (the insured's) estate;
If you possess incidents of ownership in the policy at the time of death;
If you transfer incidents of ownership by gift within 3 years of death;
If life insurance is placed in a trust that is required to pay for the estate's costs.
"Incidents of ownership" means you have access to economic benefits provided by the life insurance policy. Incidents of ownership include (but are not limited to) the power to:
Change the beneficiary,
Assign the policy,
Borrow against the policy,
Surrender the policy,
Exercise any of the other essential contract rights or privileges.
Example 1:
Greg Lopez owns a $5,000,000 life insurance policy on himself with his son listed as the beneficiary. Greg does not want the $5,000,000 included in his estate so he transfers ownership to his son. Two years later, Greg dies. Because Greg transferred the policy within three years of his death, the $5,000,000 is still included in his estate.
Example 2:
Mariah Smith owns a $5,000,000 life insurance policy on herself with her daughter listed as the beneficiary. Five years prior to Mariah's death, she transferred ownership to her daughter in title but retained some rights to the policy, such as the ability to change the beneficiary. Even though she passed the three year mark, she still had incidents of ownership upon death and therefore the $5,000,000 is included in Mariah's estate.
Even if you don't have a large estate, making sure your life insurance policies avoid probate is helpful to your beneficiaries. Because the probate process can take such a long time (probate can take up to two years!), your beneficiaries won't get the death benefit you planned for them any time soon.
Without your income, the life insurance death benefit is very important to the financial well-being of your loved ones. It can help make sure bills are paid on time and prevent life disruption as much as possible.
If you own a life insurance policy on yourself and your beneficiary is a spouse, the policy will not be included in your estate due to the unlimited marital deduction law. In other words, you can transfer and gift your spouse as much money as you want in your lifetime and it won't be subject to estate or gift taxes.
An issue can arise, however, if one spouse owns a life insurance policy on the other spouse and names a third-party, such as an adult child, the beneficiary. When the insured spouse dies, according to the law, the surviving spouse is making a gift to the beneficiary and it will then be subject to gift tax.
Your Next Steps
It does no one any good for you to avoid accepting your own mortality. Unfortunately, it's all too common for someone to die without a will or life insurance and loved ones are left behind in mourning to pick up the pieces.
Step 1 – Create a Will
Whether you're age 30 or 70, a will is a good thing to have. It's the easiest way to document who you want your assets to go to and who will care for any dependents you may have. Keep it in a safe location and tell your loved ones where it is.
Also document your funeral and burial wishes. You may keep this document with your will, but be sure it's a separate document. A funeral and burial will occur before the probate process is complete.
Step 2- Buy Life Insurance
Term life insurance is affordable and essential for families. The death benefit can replace lost income and help with end-of-life expenses such as medical bills and funerals.
There are different types of life insurance, but term life insurance is the best option for most families. If you have a large estate, a permanent life insurance policy can be beneficial for tax purposes.
» Compare: Term life insurance quotes
Life insurance beneficiary designations are important. Be sure not to list your estate as the beneficiary, and name a secondary beneficiary in case the primary beneficiary dies before or at the same time as you. If the primary beneficiary is not able to receive the benefit and no secondary beneficiary is listed, your estate becomes default beneficiary. Also remember to consider your estate value if you own a policy on yourself.
Step 3 – Review, Review, Review
Life changes constantly. Routinely review your will and life insurance policies to ensure they're still aligned with your wishes.
A life insurance policy trumps a will. They are completely separate and updating one does not update the other. For example, if you divorce and remarry and update your will to state "I want my assets to go to my current wife, Janet Johnson" but you fail to update your life insurance policy beneficiary and your ex-spouse is still listed, the life insurance death benefit will go to your ex-spouse.
Estate planning can be very complex. If you have a large estate, talk with an attorney who specializes in estate planning. This post is for educational purposes and not legal advice.
Don't avoid planning for your unexpected death. Having a will and life insurance is important, not for you, but for the loved ones you leave behind.
» Calculate: Life insurance needs calculator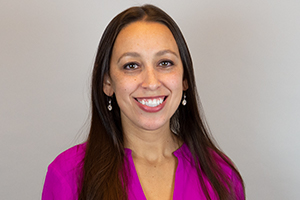 Natasha Cornelius, CLU
Senior Editor and Licensed Life Insurance Expert
Natasha Cornelius, CLU, is a writer, editor, and life insurance researcher for Quotacy.com where her goal is to make life insurance more transparent and easier to understand. She has been in the life insurance industry since 2010 and has been writing about life insurance since 2014. Natasha earned her Chartered Life Underwriter designation in 2022. She is also co-host of Quotacy's YouTube series. Connect with her on LinkedIn.