Raise your hand if you believe life insurance is an important tool for most families' financial planning portfolios. While most of the population agrees that owning life insurance is essential, 18.7 million people are "stuck shoppers." These shoppers are those who know they should have life insurance, but don't.
Many say they haven't bought yet because life insurance is too difficult to understand. Quotacy's goal is to help those stuck shoppers get life insurance so they no longer have to fear that their loved ones will face financial devastation should they die prematurely. We're going to walk through the process of buying life insurance online through Quotacy and hopefully make it less confusing.
The Process of Buying Life Insurance
1. Getting Quotes
At Quotacy, it's easy to get a term life insurance quote. Not only is it free to run as many quotes as you please, but you don't even need to give us your contact information to do so.
Many online term life insurance websites advertise free quotes, but they make you pay by handing over your name, phone number, and email address upfront. We don't like forcing you to give up your private information just to see quotes, so we don't.
We designed our quoting tool to allow you to play with the numbers (insurance coverage amount and term length) until you find the perfect policy for you. As you adjust the coverage amount and term, your quoted price adjusts accordingly so you know what you are paying for.
At Quotacy, it's easy to get a term life insurance quote.  Not only is it free to run as many quotes as you please, but you don't even need to give us your contact information to do so.
Want to see what you'd pay for life insurance?
Compare the best prices from the names you know and trust, all in one place with no commitments.

2. Choosing a Policy
After you have adjusted the quote to fit your needs, you'll be given policy options from the top insurance carriers. The prices of each policy are displayed so you know what you are applying for. Quotacy's licensed agents are salaried employees, not commission-based, so if it works best in your budget to pick the cheapest policy, then you go right ahead.
3. Filling Out the Application
After you choose a specific policy, now is the time you sign up for an online account on Quotacy.com. Your information is private and it will never be sold to third parties. The information you give us on your application is secure and will only be shared with the life insurance company you apply to.
Filling out the online pre-application only takes a few minutes. After you submit it, a Quotacy agent will review it to determine we are not missing any information that would slow down the process. We also make sure the company you chose to apply to fits your case best.
As an example, if you note in your pre-application that you suffer from sleep apnea and have applied to a company we know won't offer the best price because of that, we will suggest the carrier that favors that condition. It's important to note you can still apply with that original carrier, it's completely your choice, we just want to make sure you know your options. After everything is complete, we securely email you a Kickoff doc (1-2 pages) to sign electronically (and securely!) so we can complete your full application and send it onto the life insurance company.
4. Scheduling a Phone Interview
After we send in your application to the insurance company, one of their representatives will contact you for a confidential phone interview. This should only last approximately 30 minutes, unless you are a chatty-Cathy. The interview is mainly to review your application for consistencies and see if there are any lifestyle issues that would need more detail. If you like to jump across buildings on the weekend, for example, this may affect the underwriting process. After the interview is complete, it's time to schedule your medical exam.
» Learn more: What to Expect from Your Phone Interview
5. Getting a Medical Exam
Most life insurance companies require applicants to undergo a simple medical exam. The life insurance medical exam is completely free to you and the examiner will come to your home or office, wherever it's most convenient for you. Scheduling for the exam will be done for you and will be done so to fit into your busy lifestyle.
» Learn more: 10 Tips for the Best Life Insurance Medical Exam Results
6. Waiting for Approval
If the insurance company has your application, your interview is done, and your medical exam is complete all you have to do now is wait. The underwriting process then begins which is essentially when the life insurance company looks at all your information and determines the risk to insure you.
If you are relatively healthy with no lifestyle quirks, chances are you will be approved for the policy and price you applied for. If there are any issues, we will contact you and explain your options to make sure you get the best coverage possible.
We will keep you updated as your application moves through the approval process. Once your policy is ready, we will send it to you via secure email or snail mail (depending on the carrier.) Then all you have to do is sign some papers, authorize your payment method, and lastly rejoice! You're done! Your loved ones are now protected should the unexpected happen.
Term life insurance is something you never hope to use, but should that need arise your family will be thankful you planned ahead. Remember to keep your policy in a safe place and review it annually and with every big life event. Share the importance of not being a "stuck shopper" with your friends and family.
Photo credit to: StartupStockPhotos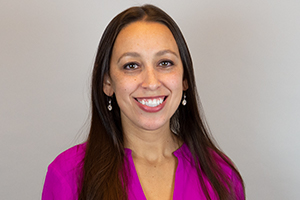 Natasha Cornelius
Marketing Content Manager
Natasha is a writer and content editor at Quotacy. She is also co-host of Quotacy's YouTube series. She can't get enough of life insurance and outside of work is also working toward her Chartered Life Underwriter designation. Connect with her on LinkedIn.