Life insurance is an important purchase for you and your family. We understand you have questions.
As an independent life insurance broker, we're your advocate in the life insurance buying process. We've put together a list of some basic and not-so-basic questions to consider when shopping for life insurance.
While all of these things are worthy to know, not all of these questions may pertain to you and your family. A Quotacy agent is always willing to help and answer any other questions you may have in addition to the ones listed here.
1. Am I getting term life insurance quotes from a good insurance company?
A good life insurance company will be financially strong and dedicated to customer satisfaction.
Quotacy only works with insurance companies that receive top ratings from A.M. Best, an independent rating agency that looks at the financial strength of insurance companies and provides a letter rating, indicating their credit worthiness.
The insurance companies we work with also have high customer service ratings from J.D. Power, the leading customer service ratings agency.
As far as Quotacy goes, you can find our customer reviews on Trustpilot.com.
2. How long does it take for the life insurance company to pay out the death benefit? Is there a fee?
Once the life insurance company receives the necessary paperwork, life insurance claims form from the beneficiary(ies) and a copy of the death certificate, it takes approximately 7-14 business days to receive the payout.
However, if the insured individual dies within two years of buying the policy, the payout may take longer. This is because the life insurance company has a right to investigate the claim first.
These first two years are the contestability period. The insurance company can contest the claim if insurance fraud or misrepresentation is discovered.
There is no fee to claim the death benefit from a life insurance policy. If the policyowner has taken out loans against the policy and the insured dies before the loan is paid back, then the balance is first taken from the death benefit proceeds. But this isn't a fee, just the loan being paid off.
3. Will the life insurance company pay out even if I die shortly after buying the policy?
Yes. Even if you buy a life insurance policy and die the day after it becomes 100% inforce (activated by the insurance company) the policy will pay out the full death benefit to your beneficiaries.
One exception to this is death by suicide within the first two years of owning the policy.
Another exception is if the insured dies by homicide. The insurance company will likely first investigate that death a little bit closer to make sure the insured was not killed for the life insurance death benefit. Once their investigation is complete, the death benefit will be paid out.
In addition, if death occurs within the first two years of the policy being active (the contestability period) the insurance company has a right to investigate the claim before approving it. They can contest paying the benefit if it is discovered that the insured misrepresented themselves on the application.
4. Is it illegal for someone to buy life insurance on me?
No, it's not illegal for someone to buy life insurance on you, as long as they have your consent and there's a financial reason for it.
Spouses buy life insurance on each other all the time. Children buy it on their parents and vice-versa. Business partners commonly buy it on one another as well.
You can't buy life insurance on just anyone, however. For example, you can't buy a policy on your aunt if there's no financial reason for it.
Insurable interest is the life insurance lingo for "financial reason". Insurable interest means that the person you want to buy life insurance on needs to impact you financially. If their death would cause financial hardship on you, then you have insurable interest.
5. Are there requirements in addition to insurable interest criteria for unmarried couples or domestic partners?
While many insurance companies simply require that the two parties have an insurable interest, some life insurance companies may have additional requirements.
For example, if you are unmarried and want to buy life insurance on one another, some life insurance companies would prefer you to at least live together.
If you are in a same-sex marriage, run as many term life insurance quotes on each other as you like. You can buy life insurance on each other or name each other beneficiaries.
At present, same-sex married couples have the same rights as opposite-sex married couples. Even if federal and state laws change, your life insurance contract won't.
6. Am I eligible to be insured with my current immigration or residency status?
Life insurance companies may have restrictions based on your current or pending immigration status. Quotacy advisors can help you uncover your options.
» Learn more: Life Insurance for Non-US Citizens
7. Can I get life insurance if I am an older individual?
Life insurance companies do have age limitations on some life insurance products. For example, a 40-year term life insurance option is only available to individuals age 45 or younger. But a 40-year term length is just one of many options.
Many permanent life insurance products are available to people well into their 80s.
If you're having trouble finding coverage because of your age, contact Quotacy directly.
8. How will my job influence my life insurance rates?
If you have a job that is considered high-risk by underwriters (such as being a skydiving instructor or police officer), then you may face increased life insurance premiums.
If this is the case for you, Quotacy advisors will gladly help you with your application in order to find the best term life insurance options for you.
» Learn more: How Much Is Life Insurance if You Have a Dangerous Job?
9. How will my hobbies impact term life insurance quotes?
Just like they'll look at how you spend your time at work, underwriters will want to know if you spend your down time participating in hazardous activities. And your life insurance premiums may increase based on your more dangerous hobbies.
Those considered very risky may exclude you from coverage with certain insurance companies. But even if you just can't stop cliff-diving, it's worth applying for coverage.
See what you'd pay for life insurance
Comparison shop prices on custom coverage amounts from the nation's top carriers with Quotacy.
10. Do I need to get a medical exam to buy life insurance?
Not necessarily. The life insurance industry is working to make buying life insurance easier and this includes eliminating the medical exam for qualified applicants.
If you want to get life insurance and skip a medical exam, when you run term life insurance quotes on Quotacy, choose one of the No Exam or Instant Coverage policy options. These options will appear for you in the quoting tool if you're eligible based on the information you provided.
Some other companies we work with have accelerated underwriting processes as well (faster coverage and no exam necessary) but as of now you don't find out if you qualify until after you apply and their underwriters evaluate your application. Your Quotacy agent will reach out if you're eligible.
Learn more in our blog here: What Is No Exam (Accelerated Underwriting) Life Insurance?
11. Will my military status change the premium rates that I've found?
Our nation's proud military members are automatically enrolled in the Service Members Group Life Insurance program (SGLI). However, if you are serving, you also have the option to purchase additional insurance for extra protection for your family. Pacific Life is one company we work with in particular that excels at offering coverage to members of the military.
12. How will my current health or medical history influence my term life insurance rates?
There are some health situations that—even though they will make it more difficult to find the right policy—will not necessarily make you uninsurable.
Quotacy is a life insurance broker, therefore, we have access to multiple life insurance companies, not just one. Not all insurance companies underwrite the same. There is where we can help you. Even if you have a medical issue, we can shop the different companies we work with to find the one that will treat your application best.
Learn more in our guide: Life Insurance with Pre-Existing Conditions
13. I have a criminal record. If I become insured, will my life insurance premiums even be affordable?
It depends.
Insurance companies tend to balance your criminal history—including the type of crime and the length of your criminal record—with your current health, employment, and financial status. Overall, the less severe the crime and the more time that has passed since it was committed, the more affordable your premiums.
14. I declared bankruptcy in the past, will I find term life insurance quotes that will fit my budget?
Insurance companies have different financial requirements for applicants, and these may also vary according to how recently your bankruptcy occurred. Bankruptcy does not necessarily mean you can't be insured.
We suggest at least waiting until your bankruptcy is finalized before shopping for a life insurance policy.
15. I have a poor driving record. Am I insurable?
A record of unsafe driving will definitely impact your premium rates, but if you have not had major issues in the past five years, you may have a good chance of finding great term life insurance quotes.
Life insurance companies do not underwrite driving records the same way. As a broker, Quotacy can help match you to the company that will be most lenient with your adverse driving history.
» Compare: Term life insurance quotes
16. Which type of life insurance is best for me: term or permanent?
Term life insurance is the best solution in most circumstances. It's incredibly affordable and can be customized to fit your needs.
You can buy term insurance for 10 – 40 years, whatever makes the most sense for you.
Individuals buy term insurance so they have protection in place during key periods in which their loved ones would experience the most financial devastation if the provider were to die prematurely. Ideally, the need for term life insurance would end when the term expires, like, for example, when your mortgage is paid off and your children are grown and independent.
Permanent life insurance is more expensive than term, but that's because it has the added feature of cash value accumulation and it lasts your entire lifetime.
Permanent life insurance is a good option if you are of high net worth and want to leave your heirs money to pay estate taxes so they don't have to sell off valuable assets to pay the tax bill. It's also a good option if you plan on spending your retirement savings in your golden years and still want to leave behind an inheritance or money for final expenses.
Learn more in our guide: Term versus Permanent Life Insurance
17. How much life insurance do I need?
Life insurance needs vary by your circumstances. Do any of the following pertain to you? The more that do, the more life insurance you need.
Are you married?
Do you have a mortgage?
Do you have children?
Do you plan on paying for your children's college education?
Is your spouse a stay-at-home parent?
Do you own a business?
Do you have debt that becomes someone else's responsibility if you die?
Do you take care of any aging or dependent relatives?
Is your estate large enough to wind up owing taxes?
Term life insurance is very customizable. How much you need depends on your family circumstances, your goals, and budget. The "right amount" for your family may be $100,000 in coverage or it may be $1,000,000 in coverage.
Try out our free life insurance needs calculator to help you determine the right amount. See cost estimates instantly, too. No need to even give away any contact information.
18. Do I need life insurance even if I have some through my employer?
Group life insurance offered through an employer is a great benefit. Companies are not required to offer their employees life insurance, so if yours does be sure to take advantage of it.
However, what some people fail to realize is that you need to be employed by the company when you die for the death benefit to kick in. If you ever leave your job, or get sick and wind up in the hospital and are terminated from your job, then your group policy is no longer active.
We always recommend getting individual life insurance in addition to a group plan, especially if you have a family. While the $50,000-$100,000 in coverage that the group plan offers would certainly help your loved ones if you died, it might not be enough.
Have more questions about life insurance? We have lots of information. For answers to frequently asked questions about term life insurance, head over to this page: Term Life Insurance FAQs. For answers to frequently asked questions about permanent life insurance, head over to this page: Whole Life Insurance FAQs.
Ready to get life insurance? Head over to our term life insurance quoting tool. No contact information required to see pricing. You can view quotes online instantly and apply right online when you're ready.
Watch the 5 Common Life Insurance Questions Video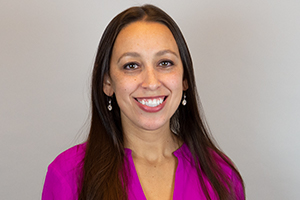 Natasha Cornelius, CLU
Senior Editor and Licensed Life Insurance Expert
Natasha Cornelius, CLU, is a writer, editor, and life insurance researcher for Quotacy.com where her goal is to make life insurance more transparent and easier to understand. She has been in the life insurance industry since 2010 and has been writing about life insurance since 2014. Natasha earned her Chartered Life Underwriter designation in 2022. She is also co-host of Quotacy's YouTube series. Connect with her on LinkedIn.