Life insurance is a tool to protect you and the important people in your life from financial hardship. A great feature of life insurance is the ability to customize it for your particular situation and lifestyle. While you have various types of term and permanent insurance to choose from, you also have policy add-ons to supplement a life insurance policy with more coverage.
» Compare: Term life insurance quotes
These policy add-ons are referred to as riders. Riders vary by insurance company and by policy, as do their workings and costs. Adding riders may increase your premiums so be sure to determine if the extra coverage is worth the cost. There are many riders available across the industry, but we will focus on the most common.
A great feature of life insurance is the ability to customize it for your particular situation and lifestyle.
How much life insurance do you need?
Figure out your action plan with our needs calculator
Ready to get your life insurance quote?
You're a few minutes away from great term life insurance
Term Conversion Rider
A term conversion rider allows you to convert your term life insurance policy to a permanent policy without having to go through underwriting or take a medical exam. A term policy may have been perfect for you when you were younger, but as you age a permanent policy may fit your situation better.
This rider is built into most life insurance policies and is extremely beneficial if you happen to run into health issues as you age. Having the ability of converting your term policy to a permanent policy could mean the difference between having a term policy that runs out or one that could be converted with a claim being paid.
Disability Income Rider
The disability income rider provides a waiver of premium and a supplementary income if you were to become disabled. Typically, the supplementary income is based on the face amount of your policy. Most insurance companies will place a limit on how much will be paid per month and on the length of time you will receive the benefit. This rider is very similar to a long-term disability insurance policy, but it can be conveniently added on to your policy rather than purchasing separately.
Long-Term Care Rider
A long-term care rider is similar to a long-term care insurance policy. Money is taken from your death benefit to pay for your care if you become chronically ill and unable to take care of yourself. You can use this benefit if you have to stay at a nursing home or receive home care.
With this rider, it's important to keep in mind that maximum benefit is typically only a percentage of the life insurance policy's face amount and it is taken from your death benefit.
» Learn more: Life Insurance Riders for Retirement: Long-Term Care and Chronic Illness.
Critical Illness Rider
A critical illness rider will provide a lump-sum benefit to help cover medical expenses and other costs if you were to be diagnosed with a critical health condition. This benefit is taken out of your death benefit and covers illnesses such as cancer, stroke, heart attack, coma and others.
Medical expenses can add up quickly with a critical illness and many people don't have an emergency fund large enough to cover these expenses. This is why you may opt to add critical illness coverage.
Accelerated Death Benefit Rider
The accelerated death benefit rider pays a portion of the death benefit to you (the insured) if you become terminally ill with a short life expectancy. This rider has become a standard in the industry and is usually included automatically for free or offered at a nominal cost. The policy states how much of the death benefit would be available before death and it's usually capped at $250,000 to $500,000.
» Learn more: Accelerated Death Benefit Rider: What It Is and Why It's Free on Most Policies.
Child Rider
A child rider provides coverage should the death of a child occur. While this tragedy would not result in loss of income, it could still bear financial hardship for a grieving family in regards to taking off work and funeral expenses. The rider would provide financial assistance. Once the child reaches the age of 25, the rider can typically be converted to an individual policy without an exam.
» Learn more: Everything You Want to Know About Life Insurance Child Riders.
Spousal Rider
The spousal rider allows you to add-on life insurance to cover your spouse versus owning two separate life insurance policies. Typically, a spousal rider only provides term coverage for a specific period of time.
Term Rider
When purchasing insurance, you may add virtually any form of term insurance to a base permanent policy in the form of a term rider. This would be beneficial to policyowners who have a temporary need in addition to their long-term need.
Guaranteed Insurability Rider/Additional Purchase Option
If added to the purchase of your insurance policy, the guaranteed insurability rider (also called an additional purchase option) guarantees your policy's renewability at the end of its term. If you decide to renew your policy, you will not be required to provide additional proof of insurability.
This rider is also useful if you want to purchase a permanent policy, but are unable to afford the premiums for large face amounts at that time or think you may need more coverage later in life. This rider gives you the option to purchase additional coverage in the future without evidence of insurability.
Waiver of Premium Rider
A waiver of premium rider ensures that you would not need to pay the premiums on your life insurance policy should you become totally disabled and can't work. For most companies, the disability needs to last six months or more before benefits begin. Some companies will reimburse the payments made during the six-month waiting period.
Unemployment Protection Rider
An unemployment protection rider ensures that you would not need to pay the premiums on your life insurance policy if you lose your job. You need to show proof that you have been receiving unemployment benefits for four continuous weeks before benefits begin. With most insurance companies, this rider expires when you turn 65 years old.
Accidental Death Benefit Rider/Double Indemnity Rider
The accidental death benefit rider (also called a double indemnity rider) increases the death benefit if you die as the result of an accident. Sometimes this rider also includes additional payment for dismemberment; you would collect money if you lost a limb or your sight. Life insurers do consider your occupation and hobbies when determining these premiums.
» Calculate: Life insurance needs calculator
Return of Premium Rider
With the return of premium rider, you pay higher premiums for the opportunity to get all of your money back if you live past the term on your life insurance policy.
There are many factors to consider when shopping for life insurance. The amount and type of life insurance you need depends on factors such as income, your dependents, debt, lifestyle, and how much risk you are willing to take. We have covered here the most common types of life insurance riders, but this list is not exhaustive. Life insurance is a very personal decision and should be determined thoughtfully.
No one ever anticipates needing to use life insurance, but the unexpected happens. Be prepared and get a free and anonymous term life insurance quote today.
Photo by Ryan Waring on Unsplash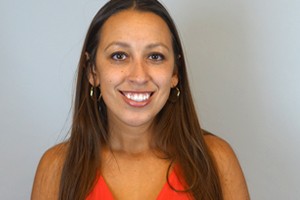 Natasha Cornelius
Marketing Content and Social Media Manager
Natasha is a content manager and editor for Quotacy. She has worked in the life insurance industry since 2010, and making life insurance easier to understand with her writing since 2014. When not at work, you can find her throwing a tennis ball for her pit bull mix, Emmett, or curled up on her couch watching Netflix. If it's football season, the Packers game will be on. Connect with her on LinkedIn.