Chances are that you can qualify for a lot of life insurance. But most people don't need to buy the maximum amount of life insurance they can get.
Life insurance coverage is designed primarily to replace a person's income if they pass away unexpectedly. It's not an investment product designed to increase wealth.
If you die unexpectedly, would you leave a financial burden on your loved ones? Buy enough coverage to allow your family to pay the day-to-day bills without struggling. Life insurance can also help pay off large expenses, like a mortgage, credit card debt, and student loans.
However, some individuals do need large policies to cover other financial needs, like keeping a business alive, or cementing a legacy through a charitable gift, or helping to divide up a large estate equally among their family and offset estate taxes. This is when it's important to understand your life insurance limits.
Life insurance is often quite easy to purchase. But individuals looking for larger-than-average face amounts on their policies will run up against some new hurdles when it comes time for their policy to be underwritten.
When an individual is asking for 30 times their annual income as the face amount of a policy, the insurance carrier will often come back with one simple question: "Why do you need all of this money?"
Financial Justification
Insurance companies require a financial justification for large policies because life insurance is designed to replace wealth, not increase it. Just like a car insurance policy can only cover the value of a car and no more, a life insurance policy can only cover up to the maximum value of the person being covered.
A person's Insurability Limit is the amount of total insurance that can be inforce on a person at any given time across all of policies that insure their life.
For example, if a person's life insurance limit was at $1,000,000, and they already had an inforce policy for $750,000, another company would not issue a $500,000 policy on top of the existing coverage without changes in coverage or surrender of that existing policy.
» Calculate: Life insurance needs calculator
While there's a little more wiggle room in the price of a human life than the price of a car, there are still limits on how much life insurance you can carry. An insurer takes into account your current income, net worth, and any other assets or income streams you have access to in order to determine the maximum amount of coverage they're willing to offer.
See what you'd pay for life insurance
Comparison shop prices on custom coverage amounts from the nation's top carriers with Quotacy.
Rule of Thumb
For individuals who are married or have dependent children, the table below provides general financial underwriting guidelines some life insurance companies use.
For example, if you're a 30-year-old making $50,000 annually, your maximum insurability limit is around $1,750,000.
| | | | |
| --- | --- | --- | --- |
| Ages | Income | Factor | Amount of Insurance Allowed |
| To 40 | $ | x 35 | = $ |
| 41-50 | $ | x 25 | = $ |
| 51-60 | $ | x 20 | = $ |
| 61-70 | $ | x 10 | = $ |
| 71-80 | $ | x 5 | = $ |
» Learn more: Life Insurance: Do You Need Ten Times Your Salary?
For retired individuals, insurance companies are more hesitant to offer policies for the purpose of income replacement. The underwriters will review requests for large amounts of coverage on a case-by-case basis. They will review a person's net worth, day-to-day expenses, and estate tax considerations.
Life Insurance Limits for Stay-at-Home Parents
Even people that don't have a source of income, like stay-at-home mom or dad, can get life insurance since their work at home takes the place of a dizzying number of costs.
Insurance companies each have individual rules regarding the amount of coverage they can offer to non-working parents. This ranges from half of their spouse's coverage limit all the way up to a matching policy capped at around $3,000,000.
If you're a stay-at-home parent, having one of Quotacy's independent agents help you shop around for a policy can help you get the coverage you deserve.
Not many people really need to reach the limits of their insurability, and the price of a maxed-out policy is often cost-prohibitive. For most people, the question "how much life insurance can I get" isn't the right one. It's better to ask "how much life insurance do I need?"
» Learn more: How Much Life Insurance Do I Need?
Assessing Your Life Insurance Needs
When determining how much life insurance to buy, we recommend using a 2-step process to determine how much coverage you need.
Step One: Put enough into your policy to replace your current income for the amount of time it will take for your family to be back on firm financial ground.
Step Two: Add additional coverage for any additional debts your family will need to pay off, like your mortgage, credit cards, or a child's college tuition.
Our online life insurance needs calculator helps you get an idea of how much coverage you should apply for. You also can easily get accurate quotes for your recommended policy on our site as well, all without giving us your contact information.
If you decide to apply for coverage through us, but still aren't sure about your face amount, you can always ask your Quotacy agent for advice. Your agent will be able to give you some expert suggestions based on your unique financial situation.
» Compare: Term life insurance quotes
Watch the How Much Life Insurance Can I Get Video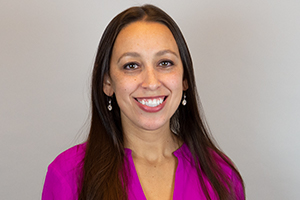 Natasha Cornelius, CLU
Senior Editor and Licensed Life Insurance Expert
Natasha Cornelius, CLU, is a writer, editor, and life insurance researcher for Quotacy.com where her goal is to make life insurance more transparent and easier to understand. She has been in the life insurance industry since 2010 and has been writing about life insurance since 2014. Natasha earned her Chartered Life Underwriter designation in 2022. She is also co-host of Quotacy's YouTube series. Connect with her on LinkedIn.