While hobbies like crocheting and hiking are nothing to worry about, risky extracurricular activities can affect your life insurance rates. When you participate in activities the insurance company could consider dangerous, the company considers you to be a higher risk to insure.
If you're anything like Alex Honnold, who last year made a 3000 ft climb up Mount El Yucatan without any gear or ropes, your life insurance cost will be pretty, well, steep. If you're like most people, hanging off of a cliff probably doesn't sound very appealing, but a series of trips to far-flung locations might. Many hobbies may potentially impact your life insurance cost.
» Compare: Term life insurance quotes
Let's take a look at some of the more surprising ones that we've seen.
Rock Climbing
Because "bolting" (attaching bolts to secure gear) is considered controversial among many conservationists, many national parks encourage climbers to use as little gear as possible to reduce impact on the environment. That means free solo (no equipment used) climbers are more than welcome.
Depending on the amount of gear that you use and the types of climbs you go on, your life insurance cost could climb alongside you depending on the insurance company.
Surfing
Despite the fact surfers may enjoy the waves in bodies of water that are relatively mild (such as a river in the middle of Munich), to insurance companies, surfing is a risky hobby. Even if you were in Point Break, surfing as a hobby may impact your life insurance cost, as underwriters look at the sport, not just the skill level of the participant. Some insurers don't consider your skill level or certifications in calculating your risk rating.
Mixed Martial Arts
If you've ever watched a mixed martial arts fight, it shouldn't be surprising that many insurers may look at this sport as a high-risk activity. Even if you are just a committed hobbyist sparring matches in your local gym, participating in this sport can drive up your life insurance cost.
Motorcycle Racing
If you love your Harley and wouldn't part with it for the world, be aware that if you start racing when you bring your beauty to Sturgis, you may find that your premiums may go up.
Street Luging
Street luging is using a luge board—a lean-back sled that professional winter sports athletes use on ice—to race on streets or down paved inclines at speeds up to 110 mph. What could go wrong? Insurers are not fans.
Adventure Travel
Perhaps you grew tired of heading to Florida every year and decided to do something a little more exciting the next time you had a chance. If you now book holidays to exotic locations—think visiting rainforests or other ecotourism favorites—every year instead, you may find your life insurance cost impacted.
» Learn more: Foreign Travel and Life Insurance
Triathlon Competition
Obviously, it's good to be fit when applying for life insurance. But what if you're really, really fit? Triathletes may have a higher BMI (BMI tests can't tell the difference between muscle and fat), higher cholesterol (low-carb dieters may have higher cholesterol levels), and other abnormal lab results.
This is a situation in which it is important to have an insurance advisor who can find a insurance company that is aware of the unique medical histories endurance athletes may have. If you don't have an advisor working for you, you may find it a challenge to get life insurance.
Ice Climbing
For those who find free climbing a little too boring, there's always ice climbing. This, as you might have guessed, involves climbing up ice covered cliffs. As terrifying as it may sound to the rest of us, ice climbing is a sport that's held professional competitions since 1979.
Free Running
Also called Parkour, free running involves running around, jumping on, and flipping over whatever might be in your way (cars, park benches, stairs) as you head to a destination as quickly as possible. If you can hear your mother screaming "You'll break your neck!" your insurers are probably thinking it as well.
See what you'd pay for life insurance
Comparison shop prices on custom coverage amounts from the nation's top carriers with Quotacy.
Hobbies that may be deemed dangerous by the life insurance industry include (but are not limited to):
Hang gliding
Piloting
Hot air ballooning
Snowboarding
Scuba diving (especially to depths over 200 feet)
Car racing
Boat racing
There are no hard-and-fast rules for what you would pay for life insurance if you participate in one of these, or another, risky hobbies. Life insurance companies underwrite on a case by case basis. Let's take a look at a couple examples.
Example 1:
A 40-year-old non-smoking woman applies for a $1M 20-year term life insurance policy. She's been scuba diving for 11 years, with the deepest dive being 90 feet.
Sending her information out for an underwriting study, which is when we send the applicant's information to the insurance companies to see what they could potentially offer, would result in varied responses.
Some companies would come back saying they could offer Standard Plus. Another may say they could offer Preferred Plus if the applicant does not plan on any dives greater than 100 feet within the next 12 months. Another may offer Preferred Plus pending the applicant does not participate in cave diving, retrieval, ice, or search and rescue diving.
Example 2:
A 25-year old non-smoking man applies for a $200,000 30-year term policy. He has a commercial and instructor pilot's certificate and has flown 450 total hours.
A insurance company may come back and offer Standard Plus with a Flat Extra of $2.40 per thousand for the life of the policy. Another carrier may offer Preferred with a $1.50 Flat Extra per thousand for 5 years.
Sometimes a company may include a flat extra fee to cushion risk they are taking that falls outside their typical rating system. The flat extra can last the entire life of the policy, or just a few years depending upon the carrier and how they underwrite the specific case. With the $1.50 flat extra aviation example above, because the pilot is applying for $200,000 worth of coverage, the flat extra total would then be $300 (1.50 x 200).
In this example, if the Preferred annual premium for this policy is $400 annually, the pilot would be required to add the $300 on top of that for 5 years. After paying the flat extra for 5 years, his annual premium would drop to the $400 for the remainder.
Had this company stated that the flat extra would last the life of the policy, rather than just 5 years, the pilot would pay the Preferred Premium + Flat Extra every year the policy is inforce. You can see how this would make quite the difference in cost.
Why You Should Still Apply for Life Insurance
Regardless of the risk level of the hobbies that you enjoy, you'll still need life insurance. Life insurance companies rate certain impairments differently. Whether this "impairment" is a high-risk hobby or a chronic medical condition, Quotacy will shop your case with many life insurance companies to help you get the best product for your individual situation.
Having a hobby that may put you in danger is just one more reason to get life insurance. Your dependents would need protection from financial uncertainty if you were to pass away. If you're single and have private student loans, you'll want to make sure your parents won't have to handle your debts (in addition to funeral and burial expenses) after you're gone.
Take the first step in protecting your loved ones by getting a free and instant term life insurance quote today. The younger and healthier you are, the more affordable it is so don't wait. Life insurance offers great peace of mind knowing your loved ones will be protected when you are not around to do so.
» Calculate: Life insurance needs calculator
Note: Life insurance quotes used in this article accurate as of May 26, 2022. These are only estimates and your life insurance costs may be higher or lower.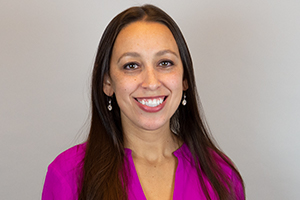 Natasha Cornelius, CLU
Senior Editor and Licensed Life Insurance Expert
Natasha Cornelius, CLU, is a writer, editor, and life insurance researcher for Quotacy.com where her goal is to make life insurance more transparent and easier to understand. She has been in the life insurance industry since 2010 and has been writing about life insurance since 2014. Natasha earned her Chartered Life Underwriter designation in 2022. She is also co-host of Quotacy's YouTube series. Connect with her on LinkedIn.