Life insurance companies do consider your immediate family's health history when you apply for life insurance. Many disorders have been recognized now as occurring more frequently in some families than others. If anyone in your immediate family (mother, father, brother, or sister) has been diagnosed with any serious conditions such as coronary heart disease, cancer, or diabetes the insurance underwriters would take a closer look at it. These inherited conditions may cause the life insurance company to increase your premiums because there is a risk that you could also be diagnosed with these medical conditions. Let's discuss family health history. 
Disorders with a Significant Familial Involvement

Alzheimer's disease
cystic fibrosis
deafness

eye disorders
motor neuron disease
PKU
Tay-Sachs disease
The insurance company takes into consideration how many family members were affected with the condition and their age when it was diagnosed.
If only one of your relatives was affected, it may have very little, if any, impact on your life insurance policy premiums.
If any of these conditions were diagnosed late in life (after age 60 or 65), most life insurance underwriters might completely disregard them and it would have no impact on your premiums.
Another instance in which a diagnosed hereditary condition would not affect your life insurance is if the condition is gender-related. For example, if there is a history of ovarian cancer in your family, but you are male, underwriters would not consider this an issue, and it wouldn't affect your life insurance premium.
While calculating mortality sounds grim and it may seem unnecessary to raise your life insurance premiums because of your family, this is the world of insurance. If your father had heart disease, there may be a higher mortality risk associated with you. You may consider this point to be unfair, but like any business, companies need to price their products appropriately in order to survive. They would lose money quickly if they gave a person with no family history of cancer the same premium as someone whose sibling was diagnosed with cancer.

If anyone in your immediate family (mother, father, brother, or sister) has been diagnosed with any serious conditions such as coronary heart disease, cancer, or diabetes the insurance underwriters would take a closer look at it.
Ready to get your life insurance quote?
You're a few minutes away from great life insurance
How much life insurance do you need?
Figure out your action plan with our needs calculator
What if I am adopted?
If you are adopted and are unsure of your family history, inform your life insurance company on your application that you are adopted. Your carrier will underwrite your life insurance policy based on your health history alone.
What if I omit my family health issues?
Do not attempt to falsify (or purposely omit) medical issues from your application in hopes of getting cheaper life insurance premiums. The insurance companies have access to your MIB (Medical Information Bureau) reports.
In your medical records from your health providers, it is very likely the missing information from your life insurance application would turn up, including your family medical history.
When the insurance company discovers the information, the company will raise your risk class which means your life insurance premium will be increased as well. In an extreme case, the company may decide to decline your application altogether if it's revealed that it has many missing disclosures.
If you do get away with lying on your application and it's approved, keep in mind that the life insurance company also investigates death benefit claims. If the company discovers that you lied to get your policy, the insurance company can reduce or even completely deny any payout to your beneficiaries.
The best thing to do when applying for life insurance is to be honest as our agents can help you select the best company for your family medical history.
For example, if your mother died of cancer at age 50, but this is the only potential ding on your health record, our Quotacy agents might encourage you to go with John Hancock or Prudential as these companies may still offer you the best rate for your term life insurance policy.
Does underwriting family history vary by insurance company?
Yes, all insurance companies follow a different set of underwriting guidelines. For example, some insurance carriers may only underwrite by taking your parents' health history into consideration; your siblings' medical issues won't impact your premiums.
Some companies will give you a Preferred Plus rating even if one of your parents had a serious medical condition but did not die from it before the age of 60, while another company may tell that same applicant that he or she only qualifies for Standard.
Your team at Quotacy will advocate on your behalf to the different life insurance companies we work with to get you the best life insurance coverage possible at an affordable price.
» Calculate: Life insurance needs calculator
Photo credit to becca.peterson26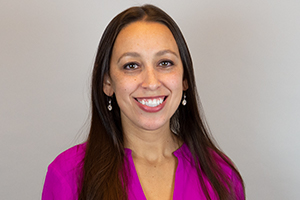 Natasha Cornelius
Marketing Content Manager
Natasha is a writer and content editor at Quotacy. She is also co-host of Quotacy's YouTube series. She can't get enough of life insurance and outside of work is also working toward her Chartered Life Underwriter designation. Connect with her on LinkedIn.