When a loved one passes away, there are many things that those in charge of final arrangements will need to do immediately after the loss and over the next few months and even years. Our Survivor's Guide is a helpful resource if you have recently lost someone.
Filing a life insurance claim is a common task on many individuals' to-do lists after a loved one passes away and often times people don't know who to turn to for advice or to get started. Here we will walk you through a basic road map of filing a life insurance claim.
Filing a Life Insurance Claim
There are four steps to filing a life insurance claim:
Step One: If possible, contact the insurance agent who sold the policy or, if it is a group life policy, the employer who offered the coverage.
Step Two: Obtain a copy of the official death certificate and other documents.
Step Three: Complete a claim form from the insurance company.
Step Four: Submit the claim paperwork, IRS forms, and death certificate to the insurance company.
Contacting the Appropriate Parties
When starting the process of filing a life insurance claim, the best thing to do is get the agent who sold the policy involved in the process. He or she will be able to provide you with almost everything you need to know to file a claim.
If you're unsure of whom the agent is, start by contacting the insurance company that the policy is through. If you are unsure of the agent or the insurance company, I suggest starting with looking at the deceased's bank statement to see if any premium payments were drafted in the past year to an insurance company. Life insurance premiums are typically drafted monthly, quarterly, semi-annually, or annually.
See what you'd pay for life insurance
Comparison shop prices on custom coverage amounts from the nation's top carriers with Quotacy.
Obtaining the Death Certificate
If the life insurance policy was through your loved one's employer, then the first thing you need to do is contact the employer for information on filing a claim.
Regardless of where the life insurance policy was obtained, there are a few things that are necessary before starting the claims process.
First you will need to get a copy of the death certificate and, in some cases, if you're filing a claim on a spouse you'll need a marriage certificate as well so you might as well have both handy just in case. It's also good to have any other official paper work such as shared mortgage documents, credit card statements, or employee benefits information in case any road blocks arise in proving your connection to the policy holder.
Completing the Claims Paperwork
Once you have an official death certificate, you will need to gather a claims form from the insurance company the policy is through. Each company will have different paperwork to complete and be returned, along with a copy of the death certificate. Your agent will be able to provide this for you. If you are no longer in contact with your agent, you can access a claim form from most insurance companies' websites, or by calling their claims helpline.
Along with the proof of death paperwork, you will also be required to fill out additional paperwork to notify the IRS for income reporting purposes. Each state will have different requirements so check with a local tax professional or the IRS for specifics.
Another tip that is often suggested by the insurance companies is to have a newspaper clipping of the death for additional proof to help speed up the process.
Once you submit your life insurance claim and provide the necessary paper work, like death certificates and tax documents, the process should only take a week or so to complete.
The only time you may run into longer turnaround times when filing a life insurance claim is if the policy holder dies within the 24 month contestability period. The contestability period means that If death occurs within two years of obtaining the policy, often times an investigation into the cause of death is performed by the insurance company. In this case, it may then take longer for you to receive the money.
Keep in mind, every situation is unique and depending on the type of life insurance plan; term, whole life, universal life, etc., the process to claim the proceeds can vary. Permanent life insurance plans, such as whole life and universal life, may have policy features like financed premiums or loans against the policy that will need to be factored in before paying the beneficiary. Once you file your claim, the insurance company will determine if these apply to you and advise the recipient of the necessary requirements per situation.
All in all, filing a life insurance claim is pretty straight forward as long as you have the death certificate, a basic understanding of who to contact, and where to start.
If your deceased loved one purchased life insurance through Quotacy, please contact us for assistance filing your life insurance claim at 1-844-Quotacy (762-8229). We are always here to help.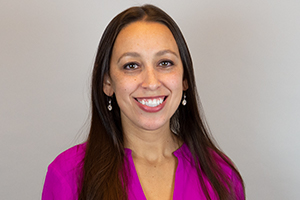 Natasha Cornelius, CLU
Senior Editor and Licensed Life Insurance Expert
Natasha Cornelius, CLU, is a writer, editor, and life insurance researcher for Quotacy.com where her goal is to make life insurance more transparent and easier to understand. She has been in the life insurance industry since 2010 and has been writing about life insurance since 2014. Natasha earned her Chartered Life Underwriter designation in 2022. She is also co-host of Quotacy's YouTube series. Connect with her on LinkedIn.