The Quotacy office is located in Minnesota and, as most people know, the Midwest is full of farms, the state of Minnesota included.
According to the U.S. Department of Agriculture, approximately 97% of all farms are "family farms". By definition, a family farm is any farm where the majority of the business is owned by the operator and individuals related to the operator, including through blood, marriage, or adoption.
Family farms are not only an important component of the U.S. economy, but continue to serve as a source of strength for local communities, and a beacon of American core values.
Here are some common characteristics of today's family farms:
Owner and manager are often the same person.
Farmers have a financial stake in the farm operations and their personal/family life is centered on the farm.
The older generation often has a deep desire to pass the farm to the next generation.
A farmer's wealth (the land, improvements, equipment) is not liquid nor is it easily marketed.
Operating expenses are rising.
These factors are critical obstacles when it comes to financial and estate planning. If you're a farm owner, it's important to educate yourself on succession planning and determine what kind of legacy you want to leave behind. What personal financial goals do you have set for you, and what do you want to have happen to the farm after you're gone?
Basic Estate Planning for Farm Owners
Regardless of how you earn your living, how rich you are, or how large your family happens to be, we all benefit from the fundamentals of estate planning. Estate planning is not just for the wealthy; however, most Americans have failed to take these steps, leaving the succession to state laws of inheritance and blind chance.
Basic estate planning boils down to the effort of drafting and executing formal, legally valid documents, including the instructions and directions from the farm to your heirs. There are many facets to a comprehensive estate plan, but the essence is to inform your heirs and direct how your assets will pass at death – to whom, when, and any conditions you want placed on them.
See what you'd pay for life insurance
Comparison shop prices on custom coverage amounts from the nation's top carriers with Quotacy.
Basic Estate Planning Documents for Farm Owners
Here is a summary of the basic documents needed to organize a farmer's affairs in case of death or disability.
Last Will and Testament – A will is the most basic estate planning tool. It is a legally executed document directing how and to whom a person's property is distributed after death. Without a will, a person's property is distributed according to the laws of the decedent's state of residence. So, even if you don't prepare your own will, the state, in effect, makes one for you, and it may cause your assets to go to persons you would not wish to receive your inheritance.
Advanced Medical Directive ("Living Will") – Beyond your own will, you should also consider preparing an advance medical directive (often called the "living will") which is the document a person can sign to show evidence of your intentions, communicated to your health care team, in the event of your terminal illness or permanent comatose condition.
Durable Power of Attorney ("DPOA") – Another important, and basic document, is the "durable power of attorney", which gives authorization to another person you name, to act in your behalf, in the event you are disabled or impaired, even if only for a brief time. This document enables your nominee (the "attorney-in-fact") to act on your behalf on most all matters involving your property, money, business, investments, and other non-health related affairs. The document can be fine-tuned and customized to meet your precise wishes.
Trusts – For certain individuals or families, it is not enough to draw up a will and the powers. The creation of a trust may be needed to satisfy certain objectives: (1) to hold property over a long period of time, even beyond several generations; (2) to protect properties from third party lawsuits and other risks; (3) to provide tax savings; (4) to direct that the assets by serviced with professional investment management; and (5) other non-tax objectives.
» Learn more: 4 End-of-Life Documents You Need to Have

Properly structured, trusts can be one of the most beneficial methods of holding and transferring property. A trust is a legal relationship in which the legal ownership of property is separated from the beneficial ownership of property. In other words, the ownership of property is transferred to a trustee who holds title of property for the benefit of family members or other heirs.
Life Insurance for Farm Owners
Life insurance should be an active component of business and estate planning for family farms. If you're a farm owner, what happens to your family and the farm if you died? Are your surviving loved ones going to be financially secure enough to be able to maintain their same standard of living or even keep the farm going?
Today's life insurance products are more affordable and customizable than ever. The death benefit from a life insurance policy will enable the survivors to stay on the farm, continue the education of any children or grandchildren, and can also cover the expenses associated with any estate or inheritance taxes, farm debt, estate administration, and provide income protection for the surviving spouse and other family members.
Another beneficial reason for farm owners to buy life insurance is for estate equalization. Oftentimes, not every family member actively works in the farm business; some children decide to pursue their own dreams. How does a farmer then leave each child with a fair and equal share of inheritance if the majority of their wealth is tied up in land, equipment, etc.? Leaving the farm to the active children and leaving a life insurance death benefit to the inactive children is one option.
A third beneficial reason for farm owners to have life insurance coverage is for buy-sell agreements. A buy-sell agreement is a written legal contract between two parties, the entity and the owners or between the owners themselves, which states the buyout details of the owner's interest in the business if the owner leaves the business.  It's often funded by life insurance. Typically in a farm scenario, a farmer's children or a trust will own a life insurance policy on the farm owner. A properly structured buy-sell agreement will enable the farm to stay within the family and pass a source of income onto the surviving family members.
A family farm is not just a business – it's a heritage, a legacy of land. Protect the future of the farm and your loved ones you provide for by taking the time for estate planning and ensuring you're covered by life insurance.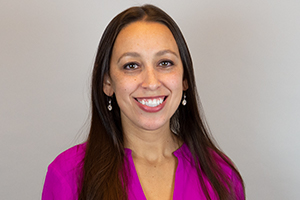 Natasha Cornelius, CLU
Senior Editor and Licensed Life Insurance Expert
Natasha Cornelius, CLU, is a writer, editor, and life insurance researcher for Quotacy.com where her goal is to make life insurance more transparent and easier to understand. She has been in the life insurance industry since 2010 and has been writing about life insurance since 2014. Natasha earned her Chartered Life Underwriter designation in 2022. She is also co-host of Quotacy's YouTube series. Connect with her on LinkedIn.