The death of a loved one creates an immediate need for liquidity. You will need access to cash, or other assets that can be sold quickly and easily for cash. Let's discuss life insurance liquidity.
Survivors need cash to pay outstanding debts and cover the inevitable expenses that the death of a loved one creates. For example, end-of-life medical expenses, funeral and burial costs, estate administration fees and taxes.
When a Death Forces the Sale of Assets
When an estate does not have easily available cash, survivors may have to sell estate assets that were meant to be kept in the family. This solution likely goes against the wishes of the deceased and also probably not a popular option for anyone else in the family.
The loss of valuable assets, such as treasured heirlooms or artwork, may be upsetting to family members who continue to mourn the loss of their loved one. But the loss of a family home, farm, or business would be even more devastating.
The forced sale of these assets is not the only problem.
Hospitals, funeral homes, the IRS, and other creditors all want to be paid immediately. And if the estate is large, finding enough cash to pay the required taxes within nine months may prove challenging.
Selling assets can be time-consuming and difficult, sometimes even impossible to do so quickly. Although the assets have value, they may also have a limited pool of potential buyers with the necessary cash needed for purchase.
To meet payment due dates, survivors will have to sell assets at whatever price they can get. And perhaps experience commissions along with all the other costs associated with a sale, a burden that reduces the value of an estate significantly.
When Death Requires Taking Out a Loan
Borrowing money to pay bills and taxes is a less-than-ideal solution. This may avoid selling meaningful assets, but it comes with its own set of issues.
The first issue is that it may be difficult to find a lender willing to grant a loan at a reasonable interest rate. Second, the estate must remain open until the loan is paid off. This creates additional administration costs and delays the distribution of estate assets.
See what you'd pay for life insurance
Comparison shop prices on custom coverage amounts from the nation's top carriers with Quotacy.
How Life Insurance Can Provide Estate Liquidity
Planning ahead with life insurance can ensure your loved ones are protected financially. The death benefit proceeds are paid tax-free (in most cases) and fairly quickly after beneficiaries submit the claims paperwork, providing an infusion of cash right when it's needed most.
These proceeds are also exempt from your creditors because life insurance proceeds are exempt from probate. So if you owe money to any lenders, your beneficiaries still receive the full death benefit amount. Lenders will need to make a claim against other estate assets to get paid.
Term Life Insurance versus Permanent Life Insurance
If you already own a policy, determine if the death benefit will supply sufficient liquidity. If you don't have a policy, or if you need additional coverage, the earlier you make the purchase, the better. Age and declining health will work against you when it comes to the size of your premiums or even your ability to buy a policy. You choose the amount of coverage that makes sense for your family and situation.
You have two main types of life insurance to choose from: term life insurance or permanent life insurance. Or, of course, you can buy both.
Term Life Insurance: Great for most families.
Term life insurance provides liquidity in the form of a death benefit if you die within the coverage period. Term insurance offers large amounts of protection for the least amount of premium.
If you're looking mainly for income replacement, term life insurance is the better choice. Term is designed to provide protection during a specific period of time, unlike permanent which lasts your entire lifetime. Term is also far less expensive than permanent, making it an ideal option for most families.
Permanent Life Insurance: Beneficial for large estates.
Permanent life insurance provides liquidity in the form of a death benefit provided when you die, no matter when that is. Additionally, permanent policies offer liquidity you can access even while you're alive in the form of policy loans and withdrawals.
If you have a large estate, permanent life insurance is likely the better alternative to term life insurance. It has tax advantages in addition to liquidity for the estate expenses.
Whether you want term, permanent, or a little of both, Quotacy can help you.
We work with over 25 of the nation's top life insurance companies to provide you affordable life insurance. You can see term life insurance quotes instantly on our website without even providing any contact information.
For permanent life insurance quotes, since they are more complex, head on over to our whole life guide to learn a little more and request personalized quotes.
Unsure how much coverage you need?
If you'd like to learn more about how to determine for yourself how much coverage you need, take a look at our How Much Life Insurance Do I Need guide. If you want a faster answer, use our life insurance needs calculator.
When you're ready to apply, the online application only takes a few minutes to complete. Your Quotacy agent will then perform an application review and double-check you've got the best price.
Don't wait. Start the life insurance process today.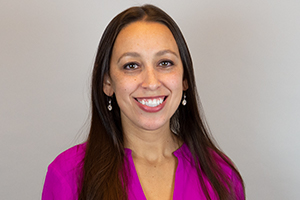 Natasha Cornelius, CLU
Senior Editor and Licensed Life Insurance Expert
Natasha Cornelius, CLU, is a writer, editor, and life insurance researcher for Quotacy.com where her goal is to make life insurance more transparent and easier to understand. She has been in the life insurance industry since 2010 and has been writing about life insurance since 2014. Natasha earned her Chartered Life Underwriter designation in 2022. She is also co-host of Quotacy's YouTube series. Connect with her on LinkedIn.