How do I convince my spouse to buy life insurance?
Do you prefer watching videos? Click here to jump ahead.
We often get questions like "How do I get my husband/wife to buy life insurance?" It's unfortunately common to hear that while one spouse finds life insurance important, the other doesn't agree so much.
One reason a spouse may not want to buy life insurance could be that they just don't want to talk about the possibility of dying prematurely. Other reasons could be that they think it's too expensive or that they just simply don't think it's important.
Here are some suggestions on how to discuss life insurance with your spouse and put an end to the excuses.
1. Find the right time to talk to them.
Chances are your spouse isn't going to want to have a serious conversation about life insurance if they just got home from work and are finally sitting down to watch their favorite TV show.
One idea is to start up a conversation about life insurance if other big events are in the works, such as a new home purchase, a birth or wedding in the family, or starting a small business. These situations all benefit from life insurance, so it's the perfect time to talk about buying some.
The conversation doesn't have to be morbid. Frame the conversation around overall family financial planning. Relate life insurance to car insurance, or something else similar that you hope you don't have to use, but will be grateful that it's there if needed.
2. Get quotes ahead of time.
If your spouse is concerned about life insurance being too expensive, bring numbers to the table to show them that it's not. Put your spouse's information into the term life insurance quoting tool and run a few different quotes showing different options.
» Compare quotes for your spouse here: Term life insurance quotes
For example, let's say it's your husband that is unsure about life insurance. He's 32 years old. Bring different coverage and term length amounts to him to show him the pricing structure. Below are some estimated amounts for a healthy 32-year-old male.
| | | |
| --- | --- | --- |
| Term Length | Coverage Amount | Monthly Quotes |
| 20 years | $1,000,000 | $32.13 |
| 30 years | $1,000,000 | $55.30 |
| 20 years | $500,000 | $19.72 |
| 30 years | $500,000 | $31.04 |
| 20 years | $250,000 | $12.74 |
| 30 years | $250,000 | $19.32 |
These are just some common policy amounts. You can choose to bring whatever term and coverage amounts you think would be best for your situation. Talk through the figures together to determine what needs your family has.
See what you'd pay for life insurance
Comparison shop prices on custom coverage amounts from the nation's top carriers with Quotacy.
3. Educate yourself.
Read up on why life insurance is important (you're well on your way to educating yourself if you're here!) If your spouse asks why you think it's so essential that you both have life insurance coverage, be ready with answers and examples.
Learn about the different types of life insurance (permanent versus term) and know why you prefer one over the other. This way if your spouse has any questions, you may be able to answer them. If not, feel free to contact us here at Quotacy. We would love to help ensure your family is protected.
» Learn more: Term Life Insurance vs Whole Life Insurance
Be upfront about life insurance with your spouse. You could always fill out all the paperwork and then just go to them for the signature and tell them when the medical examiner is arriving, but we recommend having a conversation.
Life insurance is a product all about love, it should bring you closer together, not cause arguments. Hopefully these tips will result in amicably getting the life insurance protection you both deserve.
» Calculate: Life insurance needs calculator
Watch the Life Insurance for Spouses Video
Video Transcript
Welcome to Quotacy's Q&A Friday where we answer your life insurance questions. Quotacy is an online life insurance broker where you can get life insurance on your terms.
I'm Jeanna and I'm Natasha.
Today's question is:
How do I get my spouse to buy a life insurance policy?
On our blog, we get many questions from people who need help trying to convince their loved one that they should buy life insurance. And, honestly, for the most part, it's wives trying to convince their husbands.
Today we'll go over some common excuses people give for not buying life insurance, and what you can say in return in an attempt to convince them that life insurance is a good idea.
I'm not married. I don't have a spouse I'm trying to convince to buy a policy. But, Jeanna is married, so we'll role-play a little here.
Hey, I want you to purchase life insurance.
Excuse #1: I won't die anytime soon.
I don't plan on dying any time soon, don't worry.
I know you're healthy, but what if you die in a car crash on the way to work tomorrow?
Excuse #2: I have group life insurance through my work.
I have life insurance through my work. I don't need another policy.
Reasons Why Group Life Insurance Isn't Enough
Maximum coverage amounts are often less than your family's needs.
A group policy doesn't follow you if you leave the company.
Group policies are not guaranteed. Your employer may change benefit packages.
Your group policy doesn't belong to you though. If you leave the company, there goes the life insurance. Your job could also change its benefits package at any time and take away the coverage. And besides, that policy is only worth $50,000. It's something, but it's not enough to replace your entire income for our family.
Excuse #3: I can buy more coverage through my work.
My work offers a supplemental coverage plan. I'll buy that during the next enrollment period.
I think it would be a good idea to apply for an individual term life insurance plan before you commit to the supplemental plan. Chances are, because you're healthy, you'll pay less for the term plan and you'll be eligible for a lot more coverage. If you don't like the insurance company's offer, you can always walk away and go with your work's supplemental plan.
Excuse #4: Maybe later.
Ok, I'll look into getting a term life insurance policy. Maybe next year.
Lots of things can happen in a year. What if you get diagnosed with a serious medical condition and then it's too late to get life insurance?
Excuse #5: We have a savings account. We don't need life insurance.
It'll be fine. If something happens, we have a lot of money in savings.
We need both of our incomes to pay for the mortgage, save for retirement, and cover everyday expenses and bills. After a funeral and end-of-life expenses, how much will be left in our savings account?
Excuse #6: I'm too busy.
Work is really busy right now. I don't have time during the day to go meet with agents to find a life insurance policy.
You can comparison shop top-rated insurance companies and apply in just a few minutes all online!
Excuse #7: It's too expensive.
Ok, well, will it fit in our budget? My group life insurance is free. I don't think I want to be throwing $100 a month at something we may never even use.
You're 35. You don't smoke and you're pretty healthy. A policy worth $500,000 that will protect our family for 30 years can cost as little as $35 per month. If something happens to you before you retire, this policy will protect everything we've worked for.
Ok, but what about you? You don't have life insurance either. What if you die first?
We both should have life insurance. Let's go online and apply together.
It's easy to apply online through Quotacy. Get instant term life insurance quotes in real-time without even giving away any contact information.
You'll have policies from many top-rated carriers to choose from. But if you're unsure which to go with, we recommend you just choose the least expensive option.
Life insurance underwriters review applicants'
Medical Information Bureau records
Motor vehicle records
Prescription history
Public records (such as court and criminal records)
Credit reports
Medical records
This list is not exhaustive. Underwriters may collect additional consumer history. Not all life insurance companies review all this data per client.
While these quotes are accurate based on the information you provide in the quoting tool, risk factors may pop up once the insurance company evaluates your application. For example, maybe your driving record will show a history of reckless driving. The life insurance company could ding you for this.
But, before your Quotacy agent officially submits your application to the insurance company, they'll review your application, too. They'll make sure the carrier you chose is the one that will give you the best possible price.
Not all insurance companies underwrite in the same way. Some are more lenient in certain situations than others. Your Quotacy agent knows the ins and outs of these carriers and can make sure you're paired with the one best for you. This is why we say just pick the cheapest one since your agent will double-check it all on the back-end.
Get as many quotes as you like. Play around with the coverage amount and term length until you find the right policy for your family and budget.
Easily apply online and then your Quotacy agent will keep you updated every step of the way as your application moves through the buying process. There's no obligation to purchase at the end, but we think you may be pleasantly surprised at how affordable life insurance can be.
If you have any questions about life insurance, make sure to leave us a comment.
» Compare: Term life insurance quotes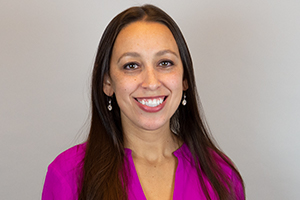 Natasha Cornelius, CLU
Senior Editor and Life Insurance Expert
Natasha Cornelius, CLU, is a writer, editor, and life insurance researcher for Quotacy.com where her goal is to make life insurance more transparent and easier to understand. She has been in the life insurance industry since 2010 and has been writing about life insurance since 2014. Natasha earned her Chartered Life Underwriter designation in 2022. She is also co-host of Quotacy's YouTube series. Connect with her on LinkedIn.