We often get questions like "How do I get my husband/wife to buy life insurance?" It's unfortunately common to hear that while one spouse finds life insurance important, the other doesn't agree so much.
One reason a spouse may not want to buy life insurance could be that they just don't want to talk about the possibility of dying prematurely. Other reasons could be that they think it's too expensive or that they just simply don't think it's important.
Here are some suggestions on how to discuss life insurance with your spouse and put an end to the excuses.
1. Find the right time to talk to them.
Chances are your spouse isn't going to want to have a serious conversation about life insurance if they just got home from work and are finally sitting down to watch their favorite TV show. One idea is to start up a conversation about life insurance if other big events are in the works, such as a new home purchase, a birth or wedding in the family, or starting a small business. These situations all benefit from life insurance, so it's the perfect time to talk about buying some.
The conversation doesn't have to be morbid. Frame the conversation around overall family financial planning. Relate life insurance to car insurance, or something else similar that you hope you don't have to use, but will be grateful that it's there if needed.
2. Get quotes ahead of time.
If your spouse is concerned about life insurance being too expensive, bring numbers to the table to show them that it's not. Put your spouse's information into the term life insurance quoting tool and run a few different quotes showing different options.
» Compare quotes for your spouse here: Term life insurance quotes
For example, let's say it's your husband that is unsure about life insurance. He's 32 years old. Bring different coverage and term length amounts to him to show him the pricing structure. Below are some estimated amounts for a healthy 32-year-old male.
| | | |
| --- | --- | --- |
| Term Length | Coverage Amount | Monthly Premium |
| 20 years | $1,000,000 | $37 |
| 30 years | $1,000,000 | $65 |
| 20 years | $500,000 | $22 |
| 30 years | $500,000 | $37 |
| 20 years | $250,000 | $14 |
| 30 years | $250,000 | $21 |
These are just some common policy amounts. You can choose to bring whatever term and coverage amounts you think would be best for your situation. Talk through the figures together to determine what needs your family has.
One idea is to start up a conversation about life insurance if other big events are in the works, such as a new home purchase, a birth or wedding in the family, or starting a small business.
Ready to get your life insurance quote?
You're a few minutes away from great life insurance
How much life insurance do you need?
Figure out your action plan with our needs calculator
3. Educate yourself.
Read up on why life insurance is important (you're well on your way to educating yourself if you're here!) If your spouse asks why you think it's so essential that you both have life insurance coverage, be ready with answers and examples.
Learn about the different types of life insurance (permanent versus term) and know why you prefer one over the other. This way if your spouse has any questions, you may be able to answer them. If not, feel free to contact us here at Quotacy. We would love to help ensure your family is protected.
» Learn more: Term Life Insurance vs Whole Life Insurance
Be upfront about life insurance with your spouse. You could always fill out all the paperwork and then just go to them for the signature and tell them when the medical examiner is arriving, but we recommend having a conversation.
Life insurance is a product all about love, it should bring you closer together, not cause arguments. Hopefully these tips will result in amicably getting the life insurance protection you both deserve.
» Calculate: Life insurance needs calculator

Photo credit to: Alex Holyoake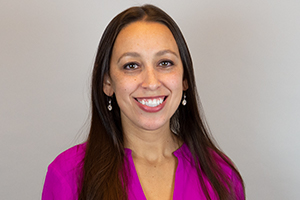 Natasha Cornelius
Writer, Editor, and Co-host of Quotacy's Q&A Fridays
Natasha is the content manager and editor for Quotacy. She has been in the life insurance industry since 2010 and has been making life insurance easier to understand with her writing since 2014. When not at work, she's probably studying and working toward her Chartered Life Underwriter (CLU) designation while throwing a tennis ball for her pitbull mix, Emmett, or curled up on her couch watching Netflix. If it's football season, the Packers game will be on. Connect with her on LinkedIn.