The U.S. government recognizes that life insurance is extremely important to family financial planning. In addition to tax advantages of life insurance, there are also laws in place to exempt some life insurance from bankruptcy and creditors.
When you file for bankruptcy, creditors are only interested in your current matured assets. Because a term life insurance policy does not mature until you die, there is nothing for the creditors to go after. When discussing bankruptcy, this article will be referring to the death benefits and cash values of permanent life insurance policies, such as whole life and universal life.
In non-bankruptcy situations, the laws of the state you live in will typically determine what happens if a creditor attempts to make a claim on life insurance policy proceeds. In general, a life insurance policy's proceeds are exempt from the policyowner's creditors unless the death benefit proceeds are paid to his or her estate. However, the proceeds are not automatically exempt from your policy's beneficiary's creditors, unless there are specific state protection laws in place. Continue reading to learn more.
Life Insurance Protection from Bankruptcy and Creditors
There are multiple people and entities involved in a life insurance policy. There's the insurance company that pays out death benefits and other proceeds, there's the owner of the policy, the person who is insured, and beneficiaries. And sometimes there are creditors who may attempt to make a claim on the policy's cash value if the policyowner is a debtor.
If you're in bankruptcy and own a life insurance policy and the insured is yourself, your spouse, or someone you're financially dependent on, there are protection laws in place. When filing for bankruptcy, you can choose between either the federal or state law exemptions. The federal Bankruptcy Code protects the insurance element (face amount) of your unmatured life insurance policy, and up to a specified amount of interest (currently $12,625) in any accrued dividends, interest, or loan values.
See what you'd pay for life insurance
Comparison shop prices on custom coverage amounts from the nation's top carriers with Quotacy.
Note that some states do not allow you to choose the federal option and their specific state exemption is the only available choice. However, state exemptions are typically more advantageous for life insurance policyowners anyway. In addition to protecting the insurance element of a policy from bankruptcy, many state laws also protect the cash value and death benefit from creditors outside of a bankruptcy situation.
Each state has its own bankruptcy and non-bankruptcy exemption laws. Use this Non-Bankruptcy and Bankruptcy Life Insurance Exemptions by State document to find your individual state. These laws are current as of January 2019 and subject to change. The following summaries also may or may not include specific court decisions which may have deviated from the state's law nor do they include different interpretations some courts have taken.
If you plan on filing for bankruptcy and are not quite sure how to protect your life insurance policies, it's advisable to consult a professional or hire an attorney. Bankruptcy laws can be very confusing and a bankruptcy attorney's sole job is to protect your assets to the best of their ability.
» Learn more: Can I Get Life Insurance if I've Filed for Bankruptcy?
This article is for general educational purposes only and is not legal advice.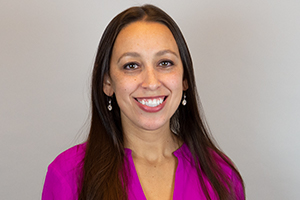 Natasha Cornelius, CLU
Senior Editor and Licensed Life Insurance Expert
Natasha Cornelius, CLU, is a writer, editor, and life insurance researcher for Quotacy.com where her goal is to make life insurance more transparent and easier to understand. She has been in the life insurance industry since 2010 and has been writing about life insurance since 2014. Natasha earned her Chartered Life Underwriter designation in 2022. She is also co-host of Quotacy's YouTube series. Connect with her on LinkedIn.