Life Insurance for Seniors
A guide for seniors looking to buy life insurance.
The best life insurance companies all in one place.


Senior Life Insurance Policies
Life insurance comes in all shapes and sizes. If you're between ages 50 and 80 and looking to buy life insurance to protect your loved ones, it's not too late. Depending on your age and health, options may be limited, but not impossible. Quotacy can help you get approved for coverage.
Life Insurance Options for Seniors and Older Adults
There are many different types of life insurance options available. What you can qualify for depends on factors such as your age and overall health. Quotacy can help advise and guide you through the process of buying life insurance to protect your family.
Term Life Insurance for Seniors
Term life insurance is the most affordable life insurance option for seniors. It's beneficial if you need life insurance coverage for only a short period of time since the term length options are limited for older adults.
All term length options are available if you are 45 years old or younger. Once you reach your 46th birthday, this is when the limitations start kicking in.
| | |
| --- | --- |
| Age | Term Lengths Available |
| 45 | 10-40 years |
| 46-50 | 10-35 years |
| 51-55 | 10-30 years |
| 56-60 | 10-25 years |
| 61-70 | 10-20 years |
| 71-78 | 10-15 years |
| 79-80 | 10 years |
Term life insurance is basic financial protection for your loved ones, which makes it the most affordable. It does not have additional benefits such as cash value accumulation or dividend earnings.
Most term life insurance policies do include accelerated death benefit riders for no extra cost. This rider allows you to pull from the death benefit during your lifetime if you're diagnosed with a terminal illness.
Guaranteed-Issue Life Insurance for Seniors
In most cases, older adults will need to undergo a life insurance medical exam to qualify for coverage. However, not with guaranteed-issue life insurance.
We recommend first applying for traditional life insurance (term, whole, or UL) because it is more affordable. Quotacy will shop your case to find coverage options.
However, if you don't qualify for the traditional options, Quotacy can help you purchase guaranteed-issue coverage. This is also known as final expense life insurance.
These policies do not require medical exams or any medical information. The coverage is guaranteed.
Guaranteed-issue life insurance policies typically have limited coverage amounts and high premiums. However, if you need life insurance and haven't been able to qualify otherwise, this product may be quite beneficial to you and your family.
Universal Life Insurance for Seniors
Universal life (UL) insurance is probably the most commonly purchased type of permanent life insurance. It trades some of the value growth benefits of a whole life insurance policy in exchange for more flexible payment plans and a lower price.
Indexed Universal Life Insurance
Indexed universal life (IUL) insurance policies are ideal for older adults who are not yet quite in retirement. These policies ebb and flow with the stock market, so there is some risk. However, many IUL policies also come with a guaranteed minimum 0% interest. So even if the index drops, your cash value is protected from going negative.
In retirement, it's not uncommon for IUL policyowners to take loans from their policy or partial withdrawals and use that cash as retirement income. Loans are received tax-free, unlike funds withdrawn from a traditional IRA. In addition, you're not penalized for accessing the IUL's cash value before you turn 59 ½.
Guaranteed Universal Life Insurance
Guaranteed universal life (GUL) insurance is another type of permanent life insurance. It's a type of universal life product, but with fewer bells and whistles.
This is designed to be the most affordable type of permanent life insurance. It focuses on the death benefit rather than cash value or dividends.
If you're near or already in retirement, a guaranteed universal life insurance policy is probably your best option if you need life insurance. While the cash value and dividends are nice features in other permanent policies, they're less valuable to you this late in life because they have very little time to grow with interest. The guaranteed universal life insurance provides a death benefit for your loved ones in the most affordable way.
Whole Life Insurance for Seniors
Whole life insurance is one of the most well-known types of permanent life insurance.
Whole life insurance is designed to provide coverage for your entire (whole) life. It also accumulates cash value and some whole life plans earn dividends as well. Because of these features, whole life insurance is far more expensive than term life insurance.
Another advantage to whole life versus term life is that the maximum age for coverage is higher. With term life insurance, insurers only accept persons up to age 80. With whole life insurance, many carriers accept individuals up to age 99.
For term life insurance, minimum coverage amounts (called the face amount) usually start at $100,000. With whole life, you can purchase policies with face amounts as low as $1000.
Reasons Why Seniors Want Life Insurance
As an older adult, both term life insurance and permanent life insurance options may be available to you. The reasons behind why you need life insurance will determine which type of policy to go with.
These are some of the most common reasons why seniors buy life insurance.
Life Insurance for Income Replacement
If you and your spouse are still working, life insurance can protect your spouse's standard of living by replacing your income if you were to die. If your spouse is relying on your pension or Social Security, life insurance will help cover those benefits.
Life Insurance for End-of-Life Expenses
A funeral is not cheap. A life insurance death benefit can help your loved ones afford to honor your life with a proper funeral and burial service.
If your estate is of high worth, estate taxes—both federal and state—would be an unpleasant surprise for your family. The death benefit provides the liquidity to pay these.
Life insurance also relieves your family of the heartbreak of being forced to sell property they may wish to keep, such as a family home or heirlooms.
Life Insurance as a Charitable Gift
A life insurance death benefit can also be given to an organization you care about. If there is a charity you are greatly involved with, you can continue to give to them even after your death.
Using life insurance as a charitable gift is not only philanthropic, but has tax benefits as well.
Learn more: Using Life Insurance to Help Your Favorite Charity
Life Insurance for Retirement
Supplementing retirement income is another possibility with life insurance. Permanent life insurance can provide death benefit protection for your loved ones, but also allow you to withdraw from or take a loan against the cash value for extra income.
Life Insurance for Your Grandchildren
Maybe your loved ones will end up not needing to cover expenses. Instead, the death benefit can be used as an inheritance. Grandchildren can use the money to help with weddings or college tuition. Important things you may wish to contribute to, even if you're no longer around.
As a separate matter, many grandparents in today's world are deeply invested (both emotionally and financially) in the raising of their grandchildren. According to the last U.S. Census, over 2.7 million grandparents were actually the primary caregiver of their grandchildren. Life insurance for these specific grandparents is a must to ensure their grandchildren continue happy and healthy lives.
Life Insurance for Medical Expenses
Not everyone will have the fortunate circumstance of dying peacefully in their sleep of old age. Sometimes medical conditions develop and expenses (prescriptions, hospital bills, etc.) start to accumulate towards the end of one's life. Life insurance can help your surviving loved ones pay those expenses instead of trying to pay out-of-pocket.
Not sure how much term life insurance you need?
Talking to Your Family About Life Insurance
As a senior member of your family, you have the responsibility to protect those who depend on you. While it's not easy to plan for your own death, it's a necessity.
Talking openly about your plans and wishes is vital to lessen the stress for the ones you'll ultimately leave behind. Tell them you have life insurance. Tell them how to locate the policy. Get a will and tell your family where it's stored.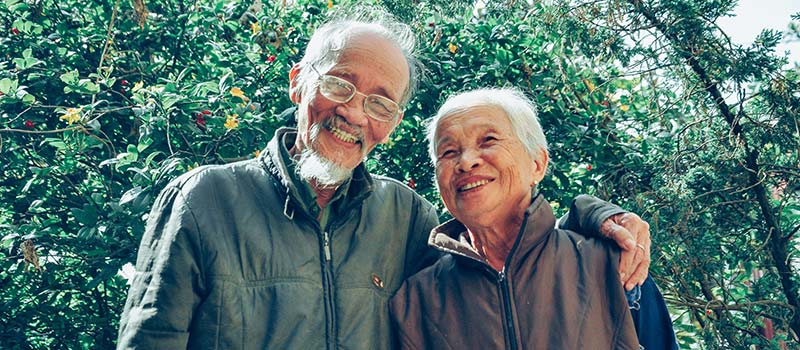 Life Insurance Application Process
Helpful Advice for Seniors Buying Life Insurance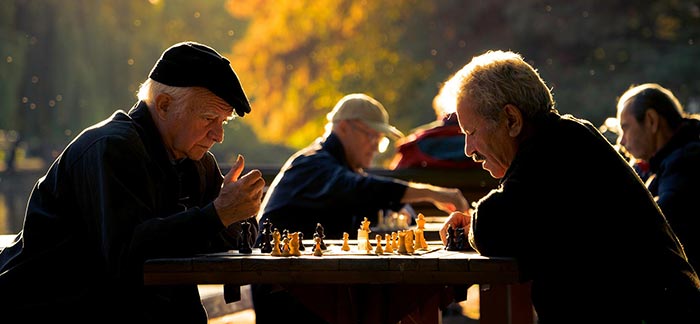 There are cases when seniors may need term life insurance. Here we discuss rates and options.
Finding term life insurance for seniors can be challenging, but it can offer financial security to your loved ones as funds to pay for your end-of-life.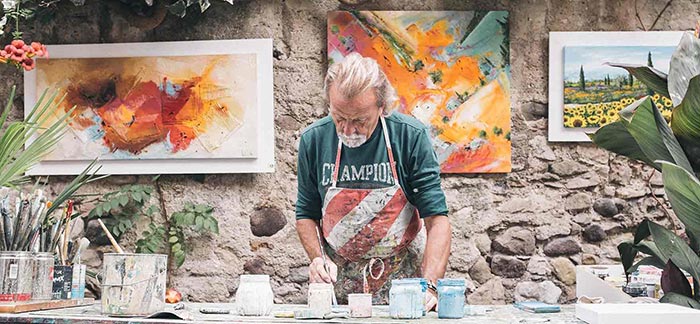 This guide helps you find the best possible rates for term life or whole life insurance.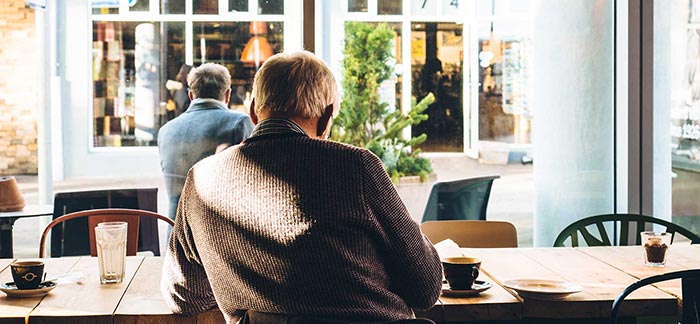 Here we share ten reasons why you might need a policy once you leave the workforce and are retired.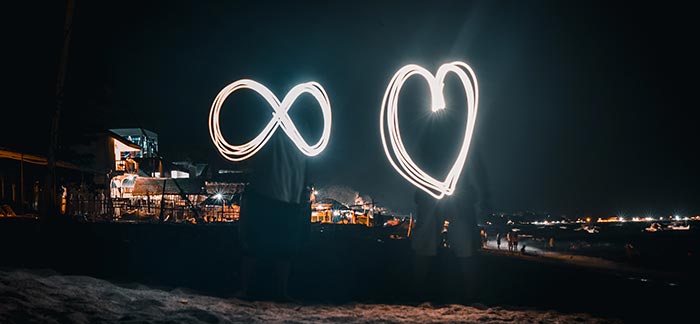 If you're looking for permanent life insurance, but whole life isn't in the budget, guaranteed universal life insurance may be the one for you.
Here we explain how guaranteed issue life insurance (also known as funeral insurance, burial insurance, and final expense life insurance) works and how it may help.
Questions? Talk with our experienced advisors.