Fortunately having someone buy term life insurance on you without your consent is almost impossible, but it's important to understand the steps you should take if it occurs.
Whether you're ready to buy term life insurance or you're researching your options, Quotacy is here to answer your questions.
Buy Term Life Insurance with Confidence
Life insurance companies implement numerous strategies to prevent insurance fraud. These obstacles allow insurers to verify an applicant's identity and obtain express permission to move forward with coverage. These strategies include:
Application questions: When applying for life insurance, there are certain questions that the insurance carrier uses to verify identity. These questions include:

Full name
Street address
Social Security number
Driver's license number
Employer information

Signatures: All life insurance applications require the signature of the proposed insured.
A release form: Most life insurance policies require the proposed insured to sign a consent form to release his/her medical information.
Phone interview: After submitting an application, the life insurance company will contact the proposed insured for a confidential phone interview to review the application's accuracy.
A medical exam: After applying, most life insurance policies require the proposed insured to take a medical exam. The medical examiner will check the insured's ID to ensure identity and will ask the insured many of the same questions from the application to verify answers.
Insurable interest: In order for someone to purchase life insurance on someone else, life insurance companies require insurable interest. Insurable interest means there has to be financial dependence.  For example, spouses rely on one another's income for their standard of living. In contrast, your neighbor does not have a financial interest in your life and could not buy term life insurance on you.
See what you'd pay for life insurance
Comparison shop prices on custom coverage amounts from the nation's top carriers with Quotacy.
Steps to Take If Someone Did Buy Term Life Insurance on You Without Your Permission
After taking those safeguards into consideration, if you still think someone may have decided to buy term life insurance (or any type of life insurance) on you without your permission, there are steps you can take, but it may take some effort. It is not possible to just Google your name alongside the words life insurance to find out. Life insurance is personal, so protecting your privacy is important.
Step 1: If you think you know which life insurance company the policy in question was purchased from, you can call their customer service and explain the situation. They will be able to confirm if there is a life insurance policy on you and then help you make the appropriate steps to terminate it. There are many life insurance companies, however, so this option only realistically works if you know the name of the life insurance company.
Step 2: You can request your Medical Information Bureau records (MIB Consumer File). Life insurance underwriters use MIB's services when assessing individual applications when they underwrite life insurance policies. Your consumer file may include the name of any MIB member company that:
Received a copy of the medical and personal information that MIB has in its database about you during the three-year period preceding your request;
Made an inquiry to MIB about you within the past two years.
It is free to request your MIB file. You will not have an MIB Consumer File unless you have applied for individually underwritten life, health, disability income, long-term care, or critical illness insurance within the past seven years (or earlier depending on applicable law) and the insurance company to which you applied (or its reinsurer) was an MIB member company that submitted an MIB inquiry.
If you get a letter stating you don't have an MIB file, you can rest assured there is likely no life insurance policy out there on you.
If you do receive a file, you can look for any companies that you did not personally apply to and contact them.
Step 3: You can hire policy locator services. There are online services that for a fee will send out emails and letters to life insurance companies on your behalf to discover if there is a life insurance policy in your name. The MIB website mentioned earlier is one company that offers this service.
It costs $75 and it is important to note that the locator service generally will not report on policies with a $100,000 face amount or less, guaranteed issue life insurance policies, employer-based life insurance policies, or military-issued life insurance policies.
Not sure how much term life insurance you need?
As you have read, it is unlikely that there is a life insurance policy out there with your name on it that you did not sign off on. So, it is unlikely that someone proceeded to buy term life insurance (or any other type of life insurance policy) on you. Life insurance companies take your privacy and security very seriously.
If you're looking to buy term life insurance for yourself (or for your spouse or loved one), Quotacy can help you get the best term life insurance rates today.
» Compare: Term life insurance quotes 
Watch the Buying Life Insurance Without Permission Video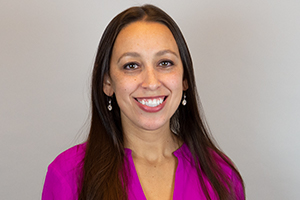 Natasha Cornelius, CLU
Senior Editor and Licensed Life Insurance Expert
Natasha Cornelius, CLU, is a writer, editor, and life insurance researcher for Quotacy.com where her goal is to make life insurance more transparent and easier to understand. She has been in the life insurance industry since 2010 and has been writing about life insurance since 2014. Natasha earned her Chartered Life Underwriter designation in 2022. She is also co-host of Quotacy's YouTube series. Connect with her on LinkedIn.