Quotacy is always here to answer your life insurance questions. One of the most commonly asked questions we receive is: How can I find out if someone purchased life insurance on me without my knowledge? You should feel relieved knowing that it is nearly impossible to purchase life insurance on someone without their consent.
Life insurance companies implement a number of obstacles in order to prevent insurance fraud.
These obstacles include:
Application questions – When applying for life insurance, there are certain questions that the insurance company uses to verify identity. These questions include:

Full name
Street address
Social Security number
Driver's license number
Employer information

Signatures – All life insurance applications require the signature of the proposed insured.
A release form – Most policies require the proposed insured to sign a consent form to release his/her medical information.
Phone interview – After submitting an application, the insurance company will contact the proposed insured for a confidential phone interview to review the application's accuracy.
A medical exam – After applying, most life insurance policies require the proposed insured to take a medical exam. The medical examiner will check the insured's ID to ensure it's the correct person and will ask the insured many of the same questions from the application to verify answers.
Insurable interest – In order for someone to purchase life insurance on someone else, life insurance companies require insurable interest. Insurable interest means there has to be financial dependence. For example, spouses rely on one another's income for their standard of living. Your neighbor does not have a financial interest in your life and could not buy life insurance on you.
Life insurance companies implement a number of obstacles in order to prevent insurance fraud.
Ready to get your life insurance quote?
You're a few minutes away from great life insurance
How much life insurance do you need?
Figure out your action plan with our needs calculator
Is There a Policy in My Name? Steps to Take
After taking those obstacles into consideration, if you still think someone may have bought coverage on you without your permission, there are steps you can take, but it may take some effort. It is not possible to just Google your name alongside the words "life insurance" to find out. Life insurance is personal, so protecting privacy is important.
Step 1 – If you think you know which insurance company the policy in question was purchased from, you can call their customer service and explain the situation. They will be able to confirm if there is a policy on you and then help you make the appropriate steps to terminate it. There are many, many life insurance companies, however, so this option only realistically works if you know the name of the life insurance company.
Step 2– You can request your MIB Consumer File. Life insurance underwriters use MIB's services when assessing individual applications. The consumer file may include the name of any MIB member company that:
Received a copy of the medical and personal information that MIB has in its database about you during the three-year period preceding your request;
Made an "inquiry" to MIB about you within the past two years.
It is free to request your MIB (Medical Information Bureau) file. You will not have an MIB Consumer File unless you have applied for individually underwritten life, health, disability income, long-term care or critical illness insurance within the past seven years (or earlier depending on applicable law) and the insurance company to which you applied (or its reinsurer) was an MIB member company that submitted an MIB inquiry. So, if you get a letter stating you don't have an MIB file, you can rest assured there is likely no policy out there on you. If you do receive a file, you can look for any companies that you did not personally apply to and contact them.
Step 3 – You can hire policy locator services. There are online services that for a fee will send out emails and letters to life insurance companies on your behalf to discover if there is a policy in your name. The MIB website mentioned earlier is one company that offers this service. It costs $75 and it is important to note that the locator service generally will not report on policies with a $100,000 face amount or less, guaranteed issue policies, employer-based life insurance, or military issued life insurance.
As you have read, it is unlikely that there is a life insurance policy out there with your name on it that you did not sign off on. Life insurance companies take privacy and security very seriously. We hope this information was helpful and answered your question.
Photo credit to: Pawel Janiak
Related Posts:
How to Find Out if Someone Has a Life Insurance Policy
When Should Someone Else Own My Life Insurance?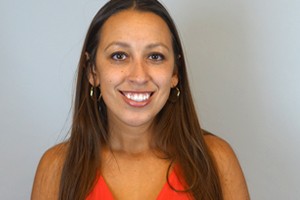 Natasha Cornelius
Marketing Content and Social Media Manager
Natasha is a content manager and editor for Quotacy. She has worked in the life insurance industry since 2010, and making life insurance easier to understand with her writing since 2014. When not at work, you can find her throwing a tennis ball for her pit bull mix, Emmett, or curled up on her couch watching Netflix. If it's football season, the Packers game will be on. Connect with her on LinkedIn.