It's pretty obvious why someone with a spouse and kids would buy life insurance, but why on earth would a single person need life insurance? You may be surprised. More single people than you think carry life insurance to protect their loved ones and leave behind a legacy.
The bottom line is, when you die, someone still has to pay for a funeral which costs on average between seven and ten thousand dollars when it's all said and done. Also, sometimes someone is responsible to cover any outstanding mortgage debt, student loans, and credit card debt.
Paying Off Debt
If you had your parents, grandparents, or anyone else help you co-sign on a loan, then that person will be contacted by your creditors to pay any outstanding debts owed. Rather than burden those who were so willing to help you in a time of need with this debt if you died, your life insurance policy proceeds can be the best way to say thank you in the end by relieving them of any obligation to pay the loans back on their own.
One thing that always surprises people is when credit card debt is passed on after someone dies. Credit card companies try to get you to add people to your card as an authorized user. By doing so and listing your significant other, children or your parents as authorized users, the credit card companies can now go after them for any outstanding debt or missed payments if you can't pay, even if they have never used the card.
More single people than you think carry life insurance to protect their loved ones and leave behind a legacy.
How much life insurance do you need?
Figure out your action plan with our needs calculator
Ready to get your life insurance quote?
You're a few minutes away from great term life insurance
Care-giving
Single people are also getting life insurance since more and more adults are taking care of elderly parents or providing housing and assistance for them. Whether it's to pay off your home that is being shared with your elderly parents, or to provide relocation assistance into an elderly care facility, having life insurance is a great way to ensure your aging parents continue to get the best care possible in a comfortable place rather than being put into a state run facility if you died.
Believe it or not, even pets are prompting single people to get life insurance so that Fido will be taken care of and not shipped off to an animal shelter to spend the rest of their life in a kennel for 12 hours a day, or worse, euthanized.
The moral of the story is that even single people need life insurance in many cases. Not as much life insurance is needed for them as someone who has a family or young children that depend on them, but even a small fifty-thousand dollar policy is better than leaving those who are close to you with the burden of your final expenses and debts. To see how little it would cost for you to get life insurance, get a free and anonymous term life insurance quote today.
Photo by Valentin Antonini on Unsplash
Related Posts:
What Happens to Student Loans if You Die?
Generation X – The Sandwich Generation
Daenerys and Her Dragons: Pet Trusts and Estate Planning for Your Pets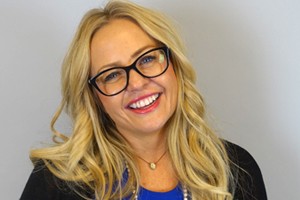 Jeanna Simonson
Marketing Content and Social Media
Jeanna is a writer and the Ambassador of Buzz at Quotacy. She has been researching and writing educational articles on the importance of life insurance since 2015. When not writing for Quotacy, you can find her scoping out the newest fitness and beauty trends for her own blog, Fiercely Fetching, or traveling and spending time with her husband and fur babies. Connect with her on LinkedIn.