Americans owe nearly $1.48 trillion in student loan debt. The average class of 2017 graduated with $39,400 in student loan debt which is a six percent increase from last year. As a new college graduate, life insurance may be the last thing on your mind, but perhaps it shouldn't be. What would happen to all of your student loan debt money owed if you were to die prematurely?
» Compare: Term life insurance quotes
Death and Student Loan Debt
If you took out federally-backed student loans, such as a Stafford Subsidized Loan, they will typically be cleared upon death pending your family provides a death certificate. However, an important note in regards to certain federally-backed loans such as Direct PLUS Loans for parents is that while the loans will be discharged if their child dies, the amount that was discharged will be treated as taxable income and the parents may be hit with a large tax bill.
Privately-backed student loans are not treated the same as federally-backed student loans when it comes to the death of a borrower. Private student loans, such as those from Sallie Mae or Wells Fargo, for example, often require cosigners. Whether the borrower or cosigner of the loan dies, that death can trigger default causing the entire balance of the loan to be due immediately.
As a new college graduate, life insurance may be the last thing on your mind, but perhaps it shouldn't be.
Ready to get your life insurance quote?
You're a few minutes away from great life insurance
How much life insurance do you need?
Figure out your action plan with our needs calculator
If you acquired student loan debt while married, upon your death your spouse may be responsible to pay your student loans in full if you live in a community-property state. Laws aren't uniform across all community-property states however. Many community property states offer exceptions for education debts so that the spouse isn't held liable for the debt unless they cosigned the loan. Each state has different laws when it comes to joint debt, find out the laws in your particular state.
Life Insurance and Student Loan Debt
Even if you do not have dependents, it is a good idea to look into buying life insurance if you have student loan debt or cosigned on a student loan. Term life insurance is a great, affordable option for protecting yourself and the person who helped you by cosigning.
According to U.S. News and World Report, it takes the average bachelor's degree holder 21 years to pay off student loans. Term life insurance can be customized to cover the amount owed and can last up to 30 years depending on the term length you choose.
» Calculate: Life insurance needs calculator
College graduates of a four-year degree are typically about 22 years of age. The average cost of a 20-year $100,000 term life insurance policy for a healthy 22-year-old is less than $10 per month. If you plan on having a family, you have a couple options when it comes to owning more life insurance coverage.
Option 1: You could start out with more coverage right away if you want to start a family sooner rather than later. A 30-year policy with $500,000 in coverage would be approximately $32 per month for that healthy 22-year-old.
Option 2: You could work with your agent to add more coverage down the road. Depending on how long ago your existing life insurance coverage was approved, you may or may not have to go through underwriting again.
Option 3: You could layer a second term policy on top of your current one. If you only purchased a $100,000 policy previously but realized with a family to support you need more coverage, you can apply for a second insurance policy. For more information on layering life insurance policies, see our blog post Purchasing Multiple Life Insurance Policies.
Option 4: You can later convert your term policy into a permanent one if you decide you would like lifelong coverage.
Quotacy makes getting life insurance easy for you, the modern consumer. You can apply for term insurance right online and when it comes to the medical exam, the examiner will come right to your home at a time that works for you.
We keep you updated at every step so you're never out of the loop. Whether you want to work with us via phone, e-mail, or text, we accommodate your preferred means of communication whenever possible.
Image credit to: Faustin Tuyambaze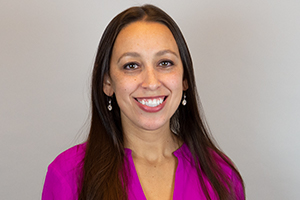 Natasha Cornelius
Marketing Content Manager
Natasha is a writer and content editor at Quotacy. She is also co-host of Quotacy's YouTube series. She can't get enough of life insurance and outside of work is also working toward her Chartered Life Underwriter designation. Connect with her on LinkedIn.