Let's first define life insurance in its most basic form. Life insurance is a type of insurance that pays money to the family of someone who has died. 
When life insurance was first used in the 1800s, it was designed to help widows and orphans when the head of the household passed on. Since then life insurance has evolved into much more than that.
Key Takeaways
Life insurance insures someone's life. Upon this person's death, the insurance company pays a death benefit to the policy's beneficiaries.
If you have anyone who relies on you financially, you need life insurance. What type and how much you need depends on your unique situation.
The cost of life insurance will vary by individual and type of product. Don't wait to buy life insurance because your age plays a large role in premium pricing and you never know what life may bring.
Who needs life insurance?
The need for life insurance depends on an individual's personal circumstances. If you're wondering whether or not you need life insurance, consider for a moment what would happen to your loved ones if you died unexpectedly.
Could your family afford to stay in the same home?
Could your children attend college?
Could your spouse afford child care, car and house maintenance, and pay off debt on his/her own?
If you're single, could your parents, children, or other relatives afford your funeral, final expenses, and any debts you may have?
Parents have the most need for life insurance. It costs a lot of money to raise a child from birth to age 18. And in most cases, the child does not automatically become financially independent on their 18th birthday.
Would your loved ones have enough money to take on these financial responsibilities without your income? Life insurance protects against the what-ifs in life.
An unexpected death in the family is not only emotionally devastating, but is often financially devastating as well if the provider did not have life insurance.
What can life insurance do?
Life insurance can help protect you in three key areas of a financial plan: your income, retirement, and estate.
Income
Family income replacement – Life insurance benefits may enable your survivors to maintain their current lifestyle and standard of living, despite the loss of your paycheck.
Mortgage protection – Continuing to make mortgage payments may be a struggle for your family without your added income. Life insurance death benefits may be used to pay off outstanding mortgage balances, enabling your family members to continue living in their current home.
Children's education – Funding college education today can be very difficult. A properly structured life insurance policy may provide a benefit that ensures that college is financially feasible even in the event of your death.
Life events – Life insurance can help pay for life events, such as paying for a child's wedding.
Retirement
Retirement income – With living benefits, certain life insurance products can help supplement your retirement income.
Surviving spouse – Without your income, saving for retirement may be challenging for your spouse. Insurance benefits can help close that gap.
Estate
Estate planning – Life insurance can provide funds for estate taxes and other liabilities upon your death, and may help your survivors avoid the sale of a home or business in order to meet those obligations.
Wealth transfer – Life insurance can be used as a tool to help pass assets to beneficiaries for maximum tax efficiency.
Business protection and continuation – A buy-sell agreement, funded with life insurance proceeds, can be a powerful tool to help ensure the future of a business.
See what you'd pay for life insurance
Comparison shop prices on custom coverage amounts from the nation's top carriers with Quotacy.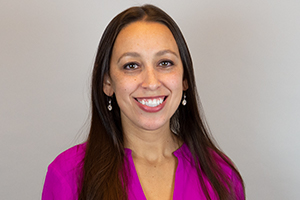 Natasha Cornelius, CLU
Senior Editor and Licensed Life Insurance Expert
Natasha Cornelius, CLU, is a writer, editor, and life insurance researcher for Quotacy.com where her goal is to make life insurance more transparent and easier to understand. She has been in the life insurance industry since 2010 and has been writing about life insurance since 2014. Natasha earned her Chartered Life Underwriter designation in 2022. She is also co-host of Quotacy's YouTube series. Connect with her on LinkedIn.