Let's first define life insurance in its most basic form. Life insurance is a type of insurance that pays money to the family of someone who has died. When life insurance was first used in the 1800s, it was designed to help widows and orphans when the head of the household passed on. Since then life insurance has evolved into much more than that.
Key Takeaways
Life insurance insures someone's life. Upon this person's death, the insurance company pays a death benefit to the policy's beneficiaries.
If you have anyone who relies on you financially, you need life insurance. What type and how much you need depends on your unique situation.
The cost of life insurance will vary by individual and type of product. Don't wait to buy life insurance because your age plays a large role in premium pricing and you never know what life may bring.
Who needs life insurance?
The need for life insurance depends on an individual's personal circumstances. If you're wondering whether or not you need life insurance, consider for a moment what would happen to your loved ones if you died unexpectedly.
Could your family afford to stay in the same home?
Could your children attend college?
Could your spouse afford child care, car and house maintenance, and pay off debt on his/her own?
If you're single, could your parents, children, or other relatives afford your funeral, final expenses, and any debts you may have?
Parents have the most need for life insurance. The Department of Agriculture states that for a middle-income family it takes an estimated $245,340 to raise a child from birth to age 18. Does your family have the financial resources to cover that estimate in the event of your death?
What can life insurance do?
Life insurance can help protect you in three key areas of a financial plan: your income, retirement, and estate.
Income
Family income replacement – Life insurance benefits may enable your survivors to maintain their current lifestyle and standard of living, despite the loss of your paycheck.
Mortgage protection – Continuing to make mortgage payments may be a struggle for your family without your added income. Life insurance death benefits may be used to pay off outstanding mortgage balances, enabling your family members to continue living in their current home.
Children's education – Funding college education today can be very difficult. A properly structured life insurance policy may provide a benefit that ensures that college is financially feasible even in the event of your death.
Life events – Life insurance can help pay for life events, such as paying for a child's wedding.
Retirement
Retirement income – With living benefits, certain life insurance products can help supplement your retirement income.
Surviving spouse – Without your income, saving for retirement may be challenging for your spouse. Insurance benefits can help close that gap.
Estate
Estate planning – Life insurance can provide funds for estate taxes and other liabilities upon your death, and may help your survivors avoid the sale of a home or business in order to meet those obligations.
Wealth transfer – Life insurance can be used as a tool to help pass assets to beneficiaries for maximum tax efficiency.
Business protection and continuation – A buy-sell agreement, funded with life insurance proceeds, can be a powerful tool to help ensure the future of a business.
Ready to get your life insurance quote?
You're a few minutes away from great life insurance
How much life insurance do you need?
Figure out your action plan with our needs calculator
What are the types of life insurance?
There are two basic types of life insurance available: term and permanent.
Term life insurance is generally less expensive and is designed to provide pure death benefit protection for a specific period of time. Permanent life insurance can last a lifetime and may provide additional value beyond the security and assurance of simple death benefit protection.
Term Life Insurance
There are five key aspects of term insurance:
Term insurance provides protection for a specific period of time, usually 10, 15, 20, 25, or 30 years, as long as your premiums are paid.
Term is often used when you know that at some point in the future you will no longer have a need for coverage.
Term is less expensive than permanent.
There is no cash value to access with term insurance.
If you need to extend your coverage beyond your initial term, converting to permanent insurance may be an option.
Reasons you might want to consider term life insurance:
You have a limited budget. Policy premiums for term insurance are generally inexpensive.
You have a family with young children. You want to be able to financially support your children up to their adulthood.
You have short-term insurance needs, such as funeral expenses, cost of tuition, and debts.
You want to supplement an existing life insurance policy. You may consider term if you currently have only a group life policy or a permanent policy, but need some additional life insurance coverage and can't afford an additional permanent policy.
Permanent Life Insurance
There are different permanent life insurance products available:
Whole Life is a straightforward permanent policy offering a level premium with both a death benefit and a cash value component.
Universal Life offers more flexibility, including the death benefit amount and premium payment amounts.
A whole life policy may feature:
Level premium payments
Death benefit coverage
Guaranteed cash value accumulation
Tax-deferred growth on policy values
Access to policy values through policy loans or surrenders
A universal life policy may feature:
Flexible premium payments
Adjusted death benefit coverage
Guaranteed minimum interest rate
Tax-deferred growth on policy values
Access to policy values through policy loans and withdrawals
Comparing Types of
Permanent Life Insurance
Pros
Cons
Whole Life

Lifetime death benefit
Fixed interest rate
Cash value growth and access

Most expensive
Premiums and face amount not adjustable

Universal Life

Death benefit available up to lifetime coverage
Guaranteed minimum interest rate
Offers the most flexibility
Cash value growth and access

Typically more expensive than term insurance
Its many options and features can be complex
Interest rate might not be as high as your typical financial investment options
Reasons you might want to consider permanent life insurance:
You want your life insurance coverage to last a lifetime.
You want both life insurance protection and tax-advantaged accumulation of cash value.
You might need to access your policy's cash value through loans or withdrawals to meet wealth transfer or retirement planning needs.
You have advanced planning needs like business continuation or key person protection.
How much life insurance do I need?
Everyone's insurance needs are different and determining your exact insurance needs takes a little numbers crunching. Quotacy has a life insurance needs calculator that can do the calculations for you.
Life insurance is not one-size-fits-all.
For example, if you're a college graduate with $60,000 in student loans, loans which were co-signed by your generous parents, and you don't plan on ever having children and you want it to just be you and your best friend, Fido, in your apartment for the next foreseeable future, then you likely only need a small $100,000 policy to cover your loan debt, funeral expenses, and to make sure Fido is taken care of if something happened to you.
On the other side of the spectrum, if you're a wife and mother of three young children and live in a home you and your husband took a $200,000 mortgage loan out on, then you're going to need much more coverage than the dog-owning college grad.
How much will life insurance cost me?
Policyowners pay a certain amount, called premiums, to keep their life insurance policies inforce, or active. Premiums will differ between insurance companies and they will also differ between the types of insurance policies and the amount of coverage you get.
The insurance company determines premium costs by using statistics and mathematical calculations done by the actuarial department of the insurance company. There are three primary factors that are used to determine the premium.
Mortality – Life insurance companies use mortality tables. These tables are made up of complex statistical information that show the probability or risk of death for individuals. Mortality table information and the individual's profile (age, sex, health, lifestyle, etc.) are then analyzed to produce a classification for the individual.
Interest – Life insurance companies will invest the premium in bonds, stocks, real estate and mortgages and assume they will earn a rate of interest on the invested funds.
Expense – This is the operational expense of the life insurance company (bookkeeping, legal fees, etc.)
Let's take a look at some examples to help illustrate the cost of life insurance.
Example 1:
James is 35-years-old and lives with his wife Anne. They are currently working on paying off their $125,000 mortgage and he also has $15,000 left in student loans and $10,000 left to pay on his truck. He and Anne don't currently have any children nor do they plan to.
Here are his answers to the needs analysis tool questions:
How much debt do I want paid off? $120,000 + $15,000 + $10,000 = $150,000
How much monthly income do my loved ones need? His current monthly paychecks equal $4000.
How many years do my loved ones need income? His wife works full-time and without a mortgage payment, he decides she would be able to become financially stable again after two years.
Using the needs analysis tool, James' insurance needs equal $246,000 in coverage. He would like to have this coverage last until he and Anne hit their retirement years, so he opts for a 30-year term. Using the quoting tool on Quotacy, we can estimate his monthly premium payments to be about $30.
Recap: A $246,000 policy that will last until James turns 65 will cost him $30 per month.
Example 2:
Tim is 30-years-old and lives with his wife Lucy and their two young children, one of which has been diagnosed with Down syndrome. Because their child is likely to need special care for the remainder of his life, Tim decides on whole life insurance to make sure the family will always be financially protected.
A $250,000 whole life policy for a healthy 30-year-old male has an estimated monthly premium of $238. As the policy matures, cash value will accumulate that Tim can use to pay for any needs that arise such as medical bills, but borrowing or removing cash values will increase the premiums or decrease the length of coverage. He can also be assured that if and when he dies, there will be funds available to ensure his child continues to receive the best care.
Whether you only need simple term life coverage, or have more complicated needs better served by a permanent policy, Quotacy can help. If you aren't sure what you need, we can help you develop a strategy and decide which type of life insurance policy best meets your needs both today and in the future. Our friendly agents are ready to assist you – contact us today.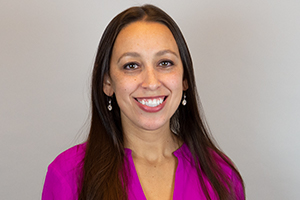 Natasha Cornelius, CLU
Senior Editor and Life Insurance Expert
Natasha Cornelius, CLU, is a writer, editor, and life insurance researcher for Quotacy.com where her goal is to make life insurance more transparent and easier to understand. She has been in the life insurance industry since 2010 and has been writing about life insurance since 2014. Natasha earned her Chartered Life Underwriter designation in 2022. She is also co-host of Quotacy's YouTube series. Connect with her on LinkedIn.