For nearly all single parents, raising their children alone is both a joy and a challenge. You know you are strong enough to raise and take care of them, but it's difficult. Those little faces rely on you completely.
According to a survey from the Pew Research Center, 34% of all American children are living with a single parent. What would happen to these children if their parent unexpectedly died?
» Compare: Term life insurance quotes
Genworth Financial revealed in a research paper that unmarried parents are significantly less likely to have life insurance than their married counterparts, at all income levels. In addition, consider these other startling statistics from the Genworth research:
Unmarried fathers are the least likely to have life insurance of any group in the study.
59% of unmarried mothers lack life insurance vs 43% of married mothers.
60% of unmarried fathers with household incomes between $50,000 and $250,000 have no life insurance vs 27% of married fathers.
While it is important for anyone with dependents to have life insurance, you could argue that single parents need it the most. When married couples purchase life insurance, they often plan with the possibility that one spouse will remain to care for the children. Single parents do not have this luxury.
While it is important for anyone with dependents to have life insurance, you could argue that single parents need it the most.
Want to see what you'd pay for life insurance?
Compare the best prices from the names you know and trust, all in one place with no commitments.

In regards to life insurance planning, single parents should consider the following:
Get enough life insurance to cover your lost income, child care (if children are young), your children's education, and your final expenses (debt, funeral, burial.)
Choose a responsible guardian who will be in charge of the care for your children.
Name a trust as your policy beneficiary. Minor children cannot receive life insurance death benefits. A trust will ensure the death benefit proceeds are distributed and used according to your wishes. You can also set it up that once your children are of legal age, that they are given a portion of the benefit.
» Calculate: Life insurance needs calculator
Single parents are typically extremely busy and rely on one income, so researching, comparing, and buying life insurance may be seen as a time-consuming and unaffordable option. With Quotacy, you can research, compare, and purchase life insurance on your own time. Because applying can be done right online, it's very time efficient. You'll most likely need to complete a medical exam, but the examiner will come to your home or office at a date and time in which you choose. Pretty slick.
Interested in skipping the medical exam? Read here: What Is No Medical Exam Life Insurance? Accelerated Underwriting?
Term life insurance is also very affordable. Run a term life insurance quote on Quotacy and check it out for yourself. It only takes 30 seconds. We know how busy you are, so we don't even ask for any contact information up front. We only reach out to you after you apply.
Today is the day to protect the financial futures of your loved ones.
References:
Less than half of U.S. kids today live in a 'traditional' family, Pew Research Center, December 2014
Getting Over the Gap: Insights on Life Insurance Coverage in the U.S., Genworth, 2012
» Learn more: Which Is Better for Single Parents: Term or Whole Life Insurance?
Photo credit to: Beth Rankin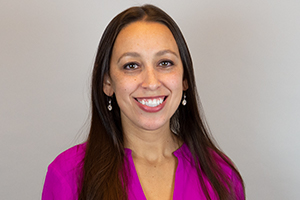 Natasha Cornelius
Marketing Content Manager
Natasha is a writer and content editor at Quotacy. She is also co-host of Quotacy's YouTube series. She can't get enough of life insurance and outside of work is also working toward her Chartered Life Underwriter designation. Connect with her on LinkedIn.