While it may not seem directly related, term life insurance is an important aspect of taking care of those you love and look after.
As your loved one's caregiver, you're irreplaceable.
Whether your loved one is your special needs child, an elderly relative, or a parent needing round-the-clock care, you're there for them everyday—making them feel loved, taking care of the little things, and making their days as bright as you can.
You're their protector, provider, and friend.
In the ufutre, if you aren't able to be there for some reason—such as if you were to pass away suddenly or become disabled and unable to care for them—you would want to know that they are still cared for in the same way.
To do that, you'll need to make sure that there are enough funds available to support your loved one, taking over your financial or care responsibilities.
Life Insurance Can Protect the Financial Future of Your Loved One
Buying a term life insurance policy would provide your loved ones with a death benefit (paid to your named beneficiary upon your passing), which would help cover the costs that you normally covered, such as:
Utility bills
Healthcare costs
Mortgage or rental payments for your loved ones
Day-to-day expenses
Property taxes
The search for a new caregiver
The costs of a potential move to an assisted living facility
An emergency funds
Legal fees associated with the management of your estate and/or your loved one's guardianship
Maintenance of insurance premiums
You're dedicated to providing for your loved ones and making sure that they receive the best care possible. And, with the best term life insurance policy, that devotion won't end if you pass away.
Term Life Insurance Is Key for Long-Term Care Planning
There are two things to think about when you begin to look at term life options.
The first is how much coverage you will need to provide for your loved ones after you pass away. Finding the right amount of coverage—including any optional reminders—means that there won't be any extra burdens on your loved ones (such as funeral and burial expenses) as they mourn their loss.
The second is knowing how they will be cared for if you become seriously ill or permanently disabled.
Perhaps you have a sibling or a partner who may be able to step in if you are unable to work or were to die unexpectedly. If someone will be taking over as a caregiver in the event that you pass on, then you will need to factor in the time that they will spend caring for your family member.
It's important to get enough coverage to supplement their potential loss of income and provide some compensation for their time (even if they are not asking to be formally paid).
Additionally, it is possible that at some point your relative will no longer be able to care for your loved one, or that you don't know of anyone that could step in in your absence. If this happens, then your death benefit will allow a smooth transition to an assisted living facility or allow for the hiring of a full-time home health worker.
Term life insurance is the most affordable type of life insurance coverage. It's customizable by term length and face amount, making it a good fit for most budgets.
Your age and health affect the cost of your term life insurance, but once you buy the policy, your rates won't increase the entire term. This is one reason why buying a term life insurance policy as soon as you have the need is ideal.
As an example of how age and health affect the cost of a term life insurance policy, take a look at the table below.
Preferred Plus, Preferred, Standard Plus, and Standard are different risk classes that are assigned to applicants. If you're healthy and don't pose much risk for the insurance company to insure, you can qualify for Preferred Plus and Preferred. Those who are higher risk for insurance companies to insure will have higher premiums.
Quotes for a 20-Year $500,000 Term Life Insurance Policy for a Non-Smoking Female
Age
Preferred Plus
Preferred
Standard Plus
Standard
30
$16.32
$19.70
$26.69
$29.80
35
$17.87
$22.42
$29.49
$32.85
40
$24.60
$30.06
$39.69
$43.98
45
$37.20
$43.13
$58.39
$67.19
50
$56.83
$65.66
$84.74
$97.94
55
$89.24
$97.23
$124.69
$150.10
60
$155.12
$167.87
$221.42
$246.18
Your term life insurance policy will provide a circle of protection around your loved ones, their future caregivers, and their dependents.
In addition to just getting the best term life insurance policy for yourself, there are also a few ways to provide a bit more security.
Buying a term life insurance policy would provide your loved ones with a death benefit (paid to your named beneficiary upon your passing), which would help cover the costs that you normally covered.
Want to see what you'd pay for life insurance?
Compare the best prices from the names you know and trust, all in one place with no commitments.

Term Life Insurance Riders Can Help Protect Your Loved Ones
Many of the best term life insurance policies offer options called riders, which can be added on to your existing policy or be purchased separately (depending on the rider type). These are important options to consider as a caregiver.
Here are four of the most common categories:
Disability Income Rider
The disability income rider allows you to have your premium payments waived and grants you a supplementary income—usually based on the value of your policy—if you become disabled.
Insurance companies usually have limits on how much can be paid each month and for how long you can receive it.
Long-Term Care Rider
A long-term care rider offers a lump-sum benefit to help with costs if you develop severe cognitive impairment or are unable to perform two or more activities of daily living (ADL).
This money, which is deducted from your policy's death benefit, can cover full-time home care or pay for your nursing home fees. The most that you can receive from this type of rider is a percentage of the face value of your policy.
Critical Illness Rider
A critical illness rider offers a lump-sum benefit to cover healthcare and other costs if you have a critical illness (such as cancer, kidney failure, end-stage lung disease, or other life-threatening condition). This payment is deducted from your death benefit.
Accelerated Death Benefit Rider
The accelerated death benefit rider pays out a portion of the death benefit if you are terminally ill. This rider is usually included with term life insurance policies at no cost. Benefit payouts are usually capped at $250,000 to $500,000.
Regardless of the rider that you might be leaning towards, you'll need a simple way to select the right term life policy to go along with it.
Your next step is to use our free quotes tool.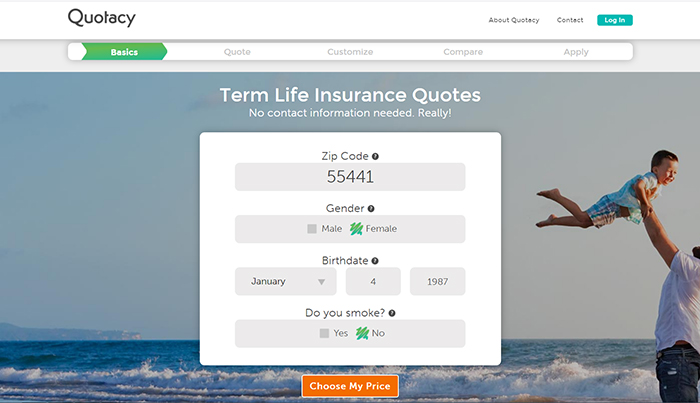 You'll be able to compare term life insurance policies from the best life insurance companies side-by-side, select a policy, and apply in under five minutes. Before choosing a life insurance company to apply to, you'll be shown the riders available for that specific company.
Once you've applied, our insurance advisors will look at your application and advocate for you to make sure that you've got the best rate for the coverage that you need.
As a caregiver, you have extra responsibilities that you have to think about in addition to your personal obligations. Let us help you find the best term life insurance for your family's needs. In just a few minutes, you can make your loved one's future more secure.
» Compare: Term life insurance quotes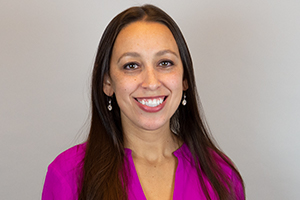 Natasha Cornelius
Marketing Content Manager
Natasha is a writer and content editor at Quotacy. She is also co-host of Quotacy's YouTube series. She can't get enough of life insurance and outside of work is also working toward her Chartered Life Underwriter designation. Connect with her on LinkedIn.