At some point you may be a first-time homeowner. While a house is typically the largest asset a family owns, remember that it is also your home and place of refuge from the world. Consider everyone who lives in your home and everyone you share time with there. Let's discuss term life for homeowners. 
The home is where the majority of family memories are made. Protect it.
Here are a few things to consider as a first-time homeowner.
Plan and Budget
Sit down as a couple or family around the kitchen table and make a plan on how you wish your home will look and function. Putting these wishes in writing is key. Written goals have a much better opportunity to become real and tangible.
Plus, after you have a written plan you will find small things to change that are both economically feasible and high value for your happiness, i.e. painting a room or two, putting in a newer thermostat, changing out some of the carpet or getting a rug to spruce up a room, buying a new microwave, do-it-yourself light landscaping, etc.
These days, it's much easier to upgrade your home on a budget because of websites like Pinterest and the DIY Network. Sharing and exploring home remodeling ideas and tips is one way people are saving money and keeping costs lower. Not only will upgrading your home DIY-style save you money, but you will feel pride in the fact that you did it yourself.
Pay Off the PMI
Read through your mortgage documents and get a good understanding of your Private Mortgage Insurance (PMI) responsibilities. Many lenders require PMI until your loan balance is less than 80% of the value of your home.
One of your priorities should be to remove PMI as soon as possible. This means paying off your mortgage a little faster than your mortgage payments require. There are several ways to accomplish this.
1. Pay Extra Each Month
Can you pay $100 extra per month on your mortgage? Find a mortgage calculator online and try paying a little more and see what happens to the principal on your loan. It can be significant.
2. Pay Bi-Weekly
Another way to do this is to set up biweekly payments on your mortgage. Many banks will set this up for free and it takes advantage of the fact that there are 52 weeks in a year and in effect this technique allows you to pay an extra mortgage payment annually.
3. Reduce Your 401(k) Contributions (for the short term)
Take a look at your 401(k) contributions if you are looking for extra dollars to make this happen. Most people should invest in their retirement at least up to what their employer matches to take advantage of the full benefit.
But if you are responsibly planning for your retirement, you may be contributing over and above this amount. If you are this person, it might make sense to lower your contributions to the match in the short term to pay down your mortgage fast enough to relieve yourself of the PMI monthly expense. You can up the 401(k) contributions considerably once the PMI comes off.
Get Term Life for Homeowners
One of the primary reasons to purchase term life insurance is if you have a mortgage on your home. Whether it's just you and your spouse, you and your family, or just you, if you own a home you should think about purchasing life insurance to protect the ones you leave behind if you died prematurely.
The reality is, you may need 30 or even 40 years to pay off your mortgage, so it's best to make sure you're covered for as long as you have the need for protection. Having a mortgage isn't just like having a couple hundred dollars charged on the credit card. A mortgage typically is hundreds of thousands of dollars.
Imagine if you passed away unexpectedly, you would be leaving your loved ones alone to somehow manage those payments on one income. Term life insurance can help alleviate the financial stress your death would bring.
Want to see what you'd pay for life insurance?
Compare the best prices from the names you know and trust, all in one place with no commitments.

Scenario 1 – You and Your Spouse
If it's just you and your spouse or significant other, the idea of purchasing a term life insurance policy that would cover the mortgage payment should be considered. Purchasing term life for homeowners with coverage totaling your mortgage loan amount plus enough to cover final expenses (personal debt, burial and funeral) is a good start.
Your term length (the amount of time you have coverage for) should be however long you think it would take to pay off your mortgage.
Example: Let's say you are 35 years old. You have a $200,000 mortgage loan. The loan is scheduled to be paid off in 30 years.
You apply for $250,000 of life insurance coverage with a 30-year term length. This would cover the house payments and enable your spouse to not have to worry about funeral costs. An estimated cost for this term insurance policy is about $24 per month. Peace of mind at a small cost.
» Compare: Term life insurance quotes
Scenario 2 – You and Your Family
If you own a home and have a family, purchasing a term life insurance policy that would include covering the cost of the mortgage along with making sure your loved ones' standards of living go unchanged is best. Your spouse/significant other would be left to cover the mortgage and pay for your children's care on one income. With life insurance, your family would not have to face financial struggle along with the devastation of losing you.
The ages of your children and whether you want the life insurance death benefit to cover their college tuition would determine how much life insurance to apply for. Here at Quotacy, you can run as many instant term quotes as you like without being required to give away any contact information.
» Calculate: Life insurance needs calculator
Some life insurance is better than no life insurance. Term life insurance can be easily adjusted to fit your income and needs.
Scenario 3 – You
Maybe you own a home and live by yourself. If anyone helped you by co-signing for your mortgage loan, they would end up footing the bill if you died prematurely. They helped you when you needed it, help them by covering yourself with life insurance.
Because you do not have any dependents relying on your income, getting a term policy that mainly covers just the mortgage may be adequate. If anyone co-signed on any other loans for you though, be sure to add the loan amounts for those (e.g. student loans) into the equation.
The younger and healthier you are, the more inexpensive life insurance is. Waiting too long may bring high premium costs and there is always a chance something may cause you to be uninsurable.
Whatever situation you're in, whether you're single or have a family looking up to you, work with an insurance broker to help you protect your loved ones and get term life for homeowners. At Quotacy, running term life insurance quotes is easy and instant, and you are not asked to give up any personal contact information just to see the estimated cost. Buying a home is one of the biggest steps in building your future; protect the future of your loved ones with life insurance.
» Learn more: How to use life insurance to cover your debt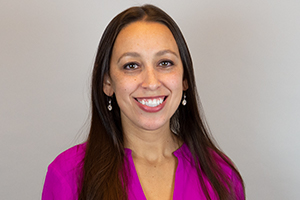 Natasha Cornelius, CLU
Senior Editor and Life Insurance Expert
Natasha Cornelius, CLU, is a writer, editor, and life insurance researcher for Quotacy.com where her goal is to make life insurance more transparent and easier to understand. She has been in the life insurance industry since 2010 and has been writing about life insurance since 2014. Natasha earned her Chartered Life Underwriter designation in 2022. She is also co-host of Quotacy's YouTube series. Connect with her on LinkedIn.