Your partner in life means everything to you. Whether you are married or not, your significant other is there for you supporting you through everything life throws your way and you are there for them.
But what would happen if you suddenly were not there anymore?
» Compare: Term life insurance quotes
You are there for each other emotionally and physically, but are you also financially supporting each other? If your significant other relies on your income, they are going to struggle if it is no longer available.
Term life insurance would ensure your loved one would be safe from financial disaster if you died unexpectedly. We will guide you both through the process of getting term life insurance so your loved one will not feel financial struggle in the wake of unexpected loss.
Life Insurance for Married Couples
Married couples, especially if you have children, have the greatest need for life insurance.
You have made a lifelong commitment to this person through sickness and health, but if you died unexpectedly how would they get by without your income?
Mortgage payment, credit card debt, funeral expenses, these are all things that a term life insurance policy could help pay for if something happened to one of you. If you have children, everyday expenses (such as daycare) and even college could be taken care of as well.
Stay-at-Home Spouses
Even if you are not providing a primary source of income, such as a stay-at-home parent, you should have a life insurance policy as well.
If a stay-at-home parent were to suddenly die, imagine everything the remaining spouse would have to take care of. Would you have enough money to cover taking off work to be there for your children and figure out who is going to do everything the stay-at-home parent did? This includes but is not limited to providing clothing and meals, daycare, and transporting your children to and from school and other activities.
» Learn more: Life Insurance Basics for Families
Owning Life Insurance on Each Other
Married couples can either name each other beneficiaries of their own life insurance policies, or own policies on one another. If your net worth, including life insurance, is relatively high (in the millions) owning life insurance on each other, versus owning one's own policy, is best so it's not included in your estate.
If you are the owner of your own life insurance policy, it will become part of your taxable estate when you die. If your spouse is the beneficiary of your policy, then the proceeds would be protected from federal estate taxes by the marital deduction law.
The marital deduction law allows married couples to transfer an unlimited amount to their spouse without an estate tax hit. However, upon the death of a spouse, the surviving spouse does not get this privilege (unless they remarry) and if his/her estate exceeds the federal and state estate tax exemption then it will be taxed upon their death.
Keep in mind each state has different laws regarding estate taxes and the marital deduction law applies to federal estate taxes only. We will help to ensure your life insurance application is set up properly no matter which state you live in.
Naming Your Spouse Your Beneficiary
If you make your spouse your primary beneficiary, be sure to include secondary beneficiaries as well.
In the event that the both of you pass away at the same time (e.g. a car accident) or your spouse passes before you, there should be contingent beneficiaries next in line. Keep in mind with most policies you can change your beneficiaries at any time. Reviewing your policies regularly is a good idea.
As a couple, you may wonder if buying two policies from the same insurance carrier is easiest, but the insurance companies follow different sets of underwriting guidelines. Every individual applying for life insurance has a different health situation and, obviously, different family history so what might be the best carrier for one case, may not be the most affordable for another.
» Learn more: Can Couples Get a Better Deal On Coverage?
If your significant other relies on your income, they are going to struggle if it is no longer available. Term life insurance would ensure your loved one would be safe from financial disaster if you died unexpectedly.
Ready to get your life insurance quote?
You're a few minutes away from great life insurance
How much life insurance do you need?
Figure out your action plan with our needs calculator
Unmarried Couples
Some may wonder if you can get life insurance on each other even if you are not married—you can't even get a shared gym membership unless you share the same bank account.
However, you can own each other's life insurance policy if you can prove there is an insurable interest. In other words, you have to prove the other person would have financial hardship if you died.
Owning a business together, living together and both being listed on the lease, or having a child are examples of insurable interest; proving that your significant other would be financially impacted if you died.
» Learn more: Can I Buy Life Insurance on My Significant Other?
Same-Sex Couples
Gay and lesbian couples in committed relationships share the same concerns as straight couples: What will happen to my loved ones if I die unexpectedly?
You do not want your partner to struggle financially if you die and if you have any children you don't want their standard of living to have to change.
As of 2015, with the Obergefell v. Hodges ruling, all states in the U.S. are required to recognize same-sex marriage. This act makes buying life insurance much easier for gay couples.
Like any other couple, you need insurable interest to buy life insurance on one another.
The life insurance company to which you apply will not rate you based on whether you are in a same-sex relationship. They will underwrite you as any other applicant.
No matter what type of relationship you're in, whether you have been together with your partner for 20 years and have never married or whether you just got married last week, life insurance should be top on your financial planning list. You are there for each other now and you want to support each other in the future, even if one of you is gone.
Quotacy can help you get the best coverage for your individual situation.  Start planning now by taking 30 seconds to get a term life insurance quote. This is the one thing you may wish you didn't put off until tomorrow.
» Calculate: Life insurance needs calculator 
Image credit to: Uroš Jovičić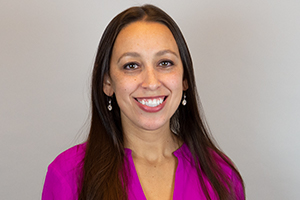 Natasha Cornelius, CLU
Senior Editor and Life Insurance Expert
Natasha Cornelius, CLU, is a writer, editor, and life insurance researcher for Quotacy.com where her goal is to make life insurance more transparent and easier to understand. She has been in the life insurance industry since 2010 and has been writing about life insurance since 2014. Natasha earned her Chartered Life Underwriter designation in 2022. She is also co-host of Quotacy's YouTube series. Connect with her on LinkedIn.