Happy Mother's Day to all you moms out there! Whether you're a working mom, single mom, or a stay-at-home mom, you deserve celebration not only on this special holiday but every day of the year.
Not only are moms raising children, but women in general are rising in the workforce and many are in charge of family finances. These are big changes compared to 10-20 years ago. You know what hasn't changed though? The fact that women are still underinsured when it comes to life insurance.
» Compare: Term life insurance quotes
It's commonly advertised that the primary breadwinner of the household should have life insurance, and while this is very true, there are two issues with this thought.
The first issue is that society still visualizes the primary breadwinner to be male, so even if women are the primary income earners, life insurance isn't at the forefront of their minds or the minds of people marketing life insurance.
The second issue is that even if you are not the primary income earner, there is a very good chance you still need life insurance.
According to a study by Genworth Financial, 43% of married mothers have no life insurance and 59% of unmarried mothers have no life insurance. We're here to tell you moms that you are no less important than dads, so why do you have less life insurance protection? Whether you're a working mom, single mom, or a stay-at-home mom—you need life insurance.
The Working Mom's Need for Life Insurance
Income replacement is one of the most important reasons to buy life insurance. If you died unexpectedly, your term life insurance policy would provide a death benefit to your beneficiaries—the individuals that rely on your income to survive. As a mom, your children rely on your income for food, clothing, shelter, education, and anything else you can think of.
» Learn more: Working Women: What Term Life Insurance Is and Why It Matters to You
Even if you are married and have two incomes contributing to the household, your husband isn't the only one who needs life insurance. If you both are contributing funds to the mortgage, car payments, utility bills, and raising children, then you both need life insurance.
Some may think "Well, if one of us dies, the surviving spouse is still there to pay bills and raise the children." True, but can you afford everything you once had on one income? What happens if you both die at the same time, such as in a car accident? Then what happens to your children?
You and your spouse each need life insurance. You can name each other primary beneficiaries and then list, for example, adult children or trusted family members as secondary beneficiaries in the event that you both pass away at the same time.
The Single Mom's Need for Life Insurance
All mothers should have life insurance, but it can be argued that single moms need it the most. When married couples purchase life insurance, they often plan with the possibility that one spouse will remain to care for the children. Single parents do not have this luxury. Your children look to you, and to you alone, as their means of survival.
All mothers should have life insurance, but it can be argued that single moms need it the most.
Ready to get your life insurance quote?
You're a few minutes away from great life insurance
How much life insurance do you need?
Figure out your action plan with our needs calculator
If you died unexpectedly, you may have loving family members ready to take your children under their wing, but can they financially afford to do so? Term life insurance is ideal for all moms. It's inexpensive and if you were to die prematurely it would provide a substantial death benefit amount to ensure your children lead healthy lives even if you are no longer around to provide for them.
A healthy 30-year old woman can purchase a 20-year term policy worth $250,000 of life insurance coverage for as little as $13 per month. This would ensure her children are covered through adulthood, just in case.
The Stay-at-Home Mom's Need for Life Insurance
Stay-at-home moms may not work outside the home to provide an income, but you sure do a lot of work inside the home to save money! Think of all the everyday services a stay-at-home mom provides. If you were to pass away suddenly, your spouse would need to pay someone for the following services or find time to take care of them himself:
Daycare
Transportation to and from school and other places
Cook meals
Clean the house
Go grocery shopping
Do laundry
Help with homework
The list goes on. Can the surviving spouse take care of all of these duties and still work full-time in order to pay all the bills? It would be a struggle. Salary.com estimates the average stay-at-home mom is worth an annual salary of $162,581. That may very well be more than the working spouse brings home, so why does only the breadwinner typically get life insurance? We don't know either.
If you're a stay-at-home mom, it makes sense for you to get enough term life insurance coverage that lasts at least until your children are in college. If you and your spouse plan on paying for their college education, then the coverage should last longer. Running a quote on Quotacy.com takes less than 30 seconds and we have a great needs analysis tool that helps calculate how much life insurance coverage you need if you aren't sure.
» Calculate: Life insurance needs calculator
There is an old saying you're probably familiar with: a mother's work is never done. This saying came about because of everything a mom does to provide her family with a lifetime of happiness.
With life insurance you can still provide even if you are no longer around. Quotacy is perfect for the busy mom. It takes less than 20 minutes to apply for life insurance coverage and you can do it all online from the comfort of your home. We will be with you every step of the way in case you have any questions. There is no day like today when it comes to protecting the financial futures of your loved ones.
» Learn more: Life insurance basics for families.
Photo credit to: Dakota Corbin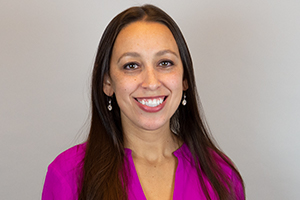 Natasha Cornelius
Marketing Content Manager
Natasha is a writer and content editor at Quotacy. She is also co-host of Quotacy's YouTube series. She can't get enough of life insurance and outside of work is also working toward her Chartered Life Underwriter designation. Connect with her on LinkedIn.