Americans overestimate the cost of life insurance by three times. Some people assume life insurance is unaffordable and a luxury only for the wealthy. Some also don't completely understand the purpose of having a life insurance policy in place. Today, we'll discuss why life insurance isn't just for the wealthy and why it's ideal for the typical family.
Who is life insurance for?
Life insurance has a primary purpose: replace lost income. "Lost income" can refer to a number of things, such as:
Money a family earner was providing before an unexpected death;
Money that will now be needed to replace everything a stay-at-home parent once did before an unexpected death;
Money that will be needed for a number of reasons if a small business owners dies.
Permanent life insurance can provide liquidity for estate taxes for those in wealthier families, but term life insurance is ideal for anyone, no matter your income bracket. Life insurance is especially important for those families who are more likely to immediately feel the financial consequences from an unexpected death of a loved one.
If you're a small business owner, life insurance has many benefits. You work hard every day not only for yourself, but for your employees and customers too. Not all small business owners would consider themselves "wealthy" yet their need for life insurance is a strong one. Life insurance can help small business owners plan for the continuation of their business in a number of ways including key person insurance, collateral assignments, and buy-sell agreements.
See what you'd pay for life insurance
Comparison shop prices on custom coverage amounts from the nation's top carriers with Quotacy.
Why term life insurance?
Term life insurance can be customized to fit into most family budgets. Term life insurance is temporary not permanent so it's much more affordable. Permanent life insurance, as long as the premiums are continually paid, will eventually pay out a death benefit. Whereas term life insurance only pays out a death benefit if you die while the policy is active in its term period.
Term life insurance features fixed premiums that will remain unchanged the entire length of your chosen term. Term options range from 5 to 40 years, depending on your age. So, to clarify, if you buy a term life insurance policy with a 20 year term, the policy pays the death benefit if you die within those 20 years.
Most policies come with an option to renew or convert the policy if your health seriously declines and you can't afford to buy a new term life insurance policy or if you become uninsurable. Ideally, however, it's best to purchase longer term periods if you can.
Example of Term Life Insurance Monthly Premiums for a Healthy Non-Smoking 30-Year-Old Individual
Face Amount
10-Year Term (Males/Females)
15-Year Term (Males/Females)
20-Year Term (Males/Females)
30-Year Term (Males/Females)
40-Year Term (Males/Females)
$100,000
$7.57/$7.03
$8.43/$7.64
$9.14/$8.38
$12.71/$11.37
$19.24/15.82
$250,000
$11.18/$8.71
$11.18/$9.76
$12.69/$11.24
$18.77/$16.10
$28.67/$22.61
$500,000
$16.77/$12.03
$16.77/$13.48
$19.29/$16.51
$30.92/$25.89
$52.18/$38.48
$750,000
$22.57/$15.47
$22.57/$17.65
$26.36/$22.19
$43.80/$36.25
$75.69/$55.13
$1,000,000
$30.96/$19.26
$31.39/$22.18
$36.33/$25.38
$54.50/$45.33
$102.57/$72.63
A simple term life insurance strategy: Buy the term life insurance policy as you discover you need it (example: you start a business or get married) choosing a term that ends when you enter your retirement years. In your retirement years, hopefully your finances are more secure, the mortgage is paid off, and your children are grown and independent. In these situations, you really don't have a need for term life insurance any longer.
Example: John and Jane are married and plan to start a family soon. They are both 30 years old. They each purchase a 40-year term life insurance policy to have coverage through their earning years to financially protect their family from an unexpected death.
Now you may be asking: "Term life insurance only pays if I die during the term? Isn't it a waste of money then if I live a long life?" While you do not get a refund if you outlive your term life insurance policy, it's not a waste. It's peace of mind that your loved ones will be financially taken care of even if you're no longer around to do so yourself.
It's similar to auto or homeowners insurance—you hope you don't need to use it, but it's there just in case. For the families who lose a loved one much too soon, life insurance provides money for a funeral, to pay bills, and ensure your children don't have to be uprooted, among other things.
Applying for a Term Life Insurance Policy
Buying life insurance doesn't need to be inconvenient or difficult. Here at Quotacy you can compare term life insurance quotes instantly for many of the nation's top-rated life insurance companies. Quotacy is a life insurance broker so we can offer products from many insurance companies, not just one.
Another benefit of applying through a good broker is the behind the scenes work your agent will do. When you apply online through Quotacy, your agent will review your application before it's sent off to the insurance company you chose online.
If there are any factors in your application that may cause your final price to be different than your initial quote, your Quotacy agent will reach out to set realistic expectations upfront. In addition, if there is a different insurance company likely to treat your application more favorably, we'll provide you this information as well and you have the option to switch before we officially send in your application.
Your Quotacy agent works on salary—not commission—so our main goal is just to help you get coverage, not upsell you or try to convince you to work with one particular company over another. Your agent will keep you posted as your application moves through the buying process and is there to answer any questions you may have along the way.
Note: Life insurance quotes used in this article are accurate as of March 27, 2020. These are only estimates and your life insurance costs may be higher or lower.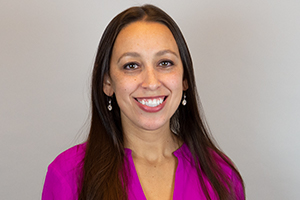 Natasha Cornelius, CLU
Senior Editor and Licensed Life Insurance Expert
Natasha Cornelius, CLU, is a writer, editor, and life insurance researcher for Quotacy.com where her goal is to make life insurance more transparent and easier to understand. She has been in the life insurance industry since 2010 and has been writing about life insurance since 2014. Natasha earned her Chartered Life Underwriter designation in 2022. She is also co-host of Quotacy's YouTube series. Connect with her on LinkedIn.