It's true that if you have children, life insurance is essential. Children wouldn't be able to take care of themselves if something happened to one or both of their parents. They can't take their toy money to the store and buy milk.
But what if you don't have children? Is there a reason you should buy life insurance? How you answer the following questions can help you decide whether or not you need life insurance.
» Compare: Term life insurance quotes
Does anyone count on you financially?
If you answered "Yes" life insurance may be something to consider. Do you have a spouse who isn't currently working that you provide for? Do you have aging parents or close relatives that you help take care of?
Term life insurance can insure that your loved ones will still maintain their standard of living if you died pre-maturely.
Has anyone been a co-signer for you?
Not everyone can be a financial genius right from the get-go. Maybe in college you were too excited about getting approved for your first credit card and got a little carried away. It's amazing how much your credit score can affect your life.
Getting any kind of loan, getting approved to rent an apartment, and even getting on a new cell phone plan can be difficult if you have poor credit. However, the lender, landlord, and cellular provider will happily hand over an approval to you if you have a third-party back you.
If your mom, dad, grandma, partner, or any other kind individual offered to help you out by co-signing on a loan for you, know that creditors will come after them if you died. Not only will they be emotionally distressed from your loss, but now they will have to empty out their pocketbooks to pay off whatever debt you still owned on that co-signed document. A term life policy would ensure you wouldn't leave anyone to clean up after you should something happen.
» Learn more: Term Life Insurance for Cosigners
Do you want to own a business or currently own one?
There are many responsibilities that come along with owning a business. But first things first and that's coming up with money to fund your business.
In many cases, especially large loans must be guaranteed by a life insurance policy so that the bank doesn't stand to lose the balance of the loan upon your death. Term life insurance for bank loans protects the bank's interest, but it's equally as valuable for your loved ones. If you pass away unexpectedly, your loved ones won't end up being responsible for the full balance if insurance is in place. A solid term life insurance contract collaterally assigned for a loan protects both your and your bank's interests.
Term life insurance can also be used as key person insurance for your small business needs. Key person insurance can provide cash to keep a business going if a key employee suddenly passed away.
» Learn more: Life Insurance to Protect Business Owners
See what you'd pay for life insurance
Comparison shop prices on custom coverage amounts from the nation's top carriers with Quotacy.
Do you have enough to cover final expenses?
If you passed away unexpectedly, would there be funds free to cover your funeral service, casket, and cemetery plot? Funerals can cost several thousands of dollars. Do your surviving loved ones (parents, siblings, significant other) have enough money to be able to take care of a funeral and burial without it hurting them financially?
Do you eventually want to have children?
If you currently don't have children but think you may in the future, you may want to purchase life insurance to lock in a lower premium rate, since premiums increase along with age. Once you have children, you no longer should be asking "Should I get life insurance?" but "How much life insurance do I need?"
» Calculate: Life insurance needs calculator
If you answered "Yes" to one or more of these questions, you could definitely use life insurance, even if you don't have children.
Getting a term life insurance quote is easy and instant. The only information you need to enter to see a quote is your age, gender, zip code, and if you smoke or not. No need to give up a name, e-mail, or phone number. Contact information isn't needed by us until you're ready to apply.
Buying life insurance sooner rather than later is just good planning. As you age, premiums increase, and also as you age, your chances of developing a health condition increases as well, which also can affect your life insurance coverage chances. Lock in those inexpensive level term rates today.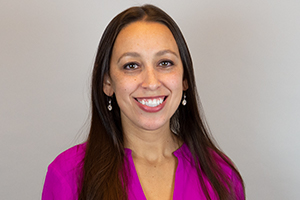 Natasha Cornelius, CLU
Senior Editor and Licensed Life Insurance Expert
Natasha Cornelius, CLU, is a writer, editor, and life insurance researcher for Quotacy.com where her goal is to make life insurance more transparent and easier to understand. She has been in the life insurance industry since 2010 and has been writing about life insurance since 2014. Natasha earned her Chartered Life Underwriter designation in 2022. She is also co-host of Quotacy's YouTube series. Connect with her on LinkedIn.