One of the most important reasons to buy life insurance is to financially protect your family from uncertainty. If you were to die unexpectedly, life insurance provides your family a payout that can replace the income you once provided. This payout allows your surviving spouse to keep paying the bills.
While your family is dealing with the emotions stemming from your death, allowing them to remain in their home is extremely beneficial for healing. Life insurance can provide this safety net.
But what about when your children are grown and financially independent? Do you still need life insurance?
The answer to this question needs to be carefully thought through. Once your policy ends or is surrendered, you can't get it back.
There are some scenarios when you may want to keep your life insurance coverage.
5 Times When You Should Keep Your Coverage
1. You have a child with special needs.
If you have a child with special needs or one who may be dependent on you their entire life, continue your life insurance coverage.
If you have a child who will need financial support as an adult, life insurance is essential to make sure their quality of life doesn't change even if you're no longer around to provide for them.
Ideally, you should create a trust and the life insurance policy can fund it. The trust is named the beneficiary of the policy, not your child. Naming the trust the beneficiary allows your child to still qualify for government benefits. Too many assets in the child's name could disqualify them.
If you currently only have term life insurance, you may want to consider a permanent plan. While permanent life insurance is more expensive than term, it'll provide coverage your entire lifetime, ensuring your special needs child is protected no matter when you die. The most affordable type of permanent life insurance is a guaranteed universal life policy.
2. You own a business.
If you own a business, continue your life insurance coverage.
Running a successful business is hard work. To ensure its continuation even after your death, life insurance can provide for inheritance equalization in the event of family businesses or buy-sell agreements in the event of a business that no family members want to take over.
In the case of inheritance equalization, permanent life insurance is more ideal. Even after the kids are out of the house, if one child wants to take over the business but others want to carve their own future, continuing life insurance can ensure a fair inheritance.
In the case of a buy-sell agreement, term or permanent life insurance can work. Term would be best if the agreement is expected to end by retirement age. Permanent is best if the buy-sell includes funds for disability protection or benefits in retirement.
See what you'd pay for life insurance
Comparison shop prices on custom coverage amounts from the nation's top carriers with Quotacy.
3. You have a large estate.
If you will have estate taxes due at death, continue your life insurance coverage.
With larger estates, there's the potential for estate tax burdens at death. Federal estate taxes may not only be a significant percentage of your gross estates, but it's also due in cash within nine months of your death.
To preserve your family's assets, life insurance can supply the funds to pay the taxes versus your family needing to sell property or heirlooms.
If estate taxes are something you need to be concerned about, using life insurance in conjunction with an irrevocable trust is best. If the trust is the owner of your policy, your life insurance is not included in your taxable estate.
4. You want to leave an inheritance.
If your life insurance is a permanent product (versus term) and you want to leave behind an inheritance, continue your life insurance coverage.
If you have a permanent life insurance policy that accumulates cash value, you may want to consider keeping it inforce even after the kids are out of the house. The cash value that has built up in your policy may be substantial and can act as supplement retirement income. Keeping the policy also ensures your children have funds for your funeral and any other end-of-life expenses.
5. You want to supplement retirement savings.
If you want to supplement your retirement savings, continue your life insurance coverage.
Permanent life insurance can be a great financial tool to supplement your retirement income and protect your spouse's standard of living. A person's largest income years are generally made later in life.
Saving for retirement in marriage usually comes from two incomes with the expectations of having two Social Security incomes at retirement. If premature death for one spouse occurs, not only will the survivor be the sole saver towards those retirement goals but they will be alone in providing current income for an accustomed  pre-retirement life style. This can make saving much harder.
Also at retirement, there will only be one Social Security income not two. Keeping life insurance active on each member of the couple can be a great fix for this scenario.
How do I continue my life insurance coverage?
There are many differences between term and permanent life insurance, the biggest one being how long it lasts. Term life insurance only lasts a specific period of time. Permanent life insurance is designed to last your entire life.
In general, if you have term life insurance and your children are financially independent and out of the house before the term ends, it's not a bad idea to just keep the policy active until it ends on its own. If you cancel a term policy, you don't get a refund.
If you have a 30-year term and your kids are out of the house at year 25, you've already paid for it for 25 years. Term life insurance premiums are usually quite modest. Keeping it going for the remaining five years simply provides protection for another five years. You might as well finish it out, unless you cannot afford to keep it.
If you're saving for retirement adequately and your children are financially independent, chances are you don't need to continue life insurance coverage after your term ends. Term life insurance is designed to just provide income protection during your family's most vulnerable years. Once these years have come and gone, put the money you were spending on premiums towards your savings.
If your term policy is ending and you want to continue being insured, you have some options. You can convert the policy into a permanent policy. You can renew it annually. Or you can buy a brand new policy.
Converting and renewing are typically only recommended if you're now uninsurable. It would be more budget-friendly to buy a brand new term life insurance policy. See how much it may cost you by running term life insurance quotes for free.
However, explore all three options before your term policy expires. Consider the pros and cons of each and then decide. You can learn more about your continued coverage options here: What Happens If I Don't Die While My Life Insurance Policy Is Inforce (Active)?
With permanent life insurance, you don't need to take any steps to continue your coverage other than just make sure premiums are paid on time. Permanent life insurance coverage will be there up until the day you die, or you surrender it, if it is funded correctly.
So, do you need life insurance even after your kids move out? The choice is yours. Sit down with your partner and talk through the options.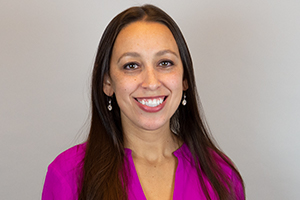 Natasha Cornelius, CLU
Senior Editor and Licensed Life Insurance Expert
Natasha Cornelius, CLU, is a writer, editor, and life insurance researcher for Quotacy.com where her goal is to make life insurance more transparent and easier to understand. She has been in the life insurance industry since 2010 and has been writing about life insurance since 2014. Natasha earned her Chartered Life Underwriter designation in 2022. She is also co-host of Quotacy's YouTube series. Connect with her on LinkedIn.