When you have your first child, you realize the world is bigger than just you. As you make decisions in life you think "How will this affect my kids?"
Buying life insurance is one of these important decisions. "If I die and don't have life insurance, what happens to my kids?"
Key Takeaways
If you're a parent with a child (or children) depending on you, you need life insurance. Parents have the greatest need for life insurance. If a parent dies, a child is affected tremendously both emotionally and financially. Life insurance can ensure a child's financial struggles are minimal or non-existent to help the grieving and healing process.
The amount of life insurance you need as a parent will depend on different factors. The age of your children and whether you're a single parent or co-parent play large roles.
You never know what life will bring, apply for a term life insurance policy today to protect your family from the what-ifs in life.
Buying Life Insurance
Pros:

Children can stay in their childhood home
Surviving spouse can afford to take time off work to spend with children
Family's standard of living won't need to change
Spouse can afford to send children to college
It can be customized to fit in most budgets

Cons:
No two parents are the same, but you know what they all have in common? They all need life insurance to protect their loved ones should they die unexpectedly. Term life insurance is affordable and provides many benefits.
See what you'd pay for life insurance
Comparison shop prices on custom coverage amounts from the nation's top carriers with Quotacy.
How much does term life insurance cost for parents?
Term life insurance is quite affordable and the term length and coverage amount can be customized to fit in most budgets. A term policy can ensure your family is able stay in their home, provide funds for college tuition, and pay for your final expenses should you die unexpectedly.
How much life insurance you need depends on your individual situation. Consider the following questions.
Do you have debt you want life insurance to pay off? For example, a mortgage, student loans, credit cards, or car loans.
How much monthly income does your family need? The amount your paycheck provides is a good place to start.
How many years do you think your family needs that monthly income before they are financially stable?
» Calculate: Life insurance needs calculator
Remember: term insurance is structured to only last a specific period of time—typically when your family is most financially vulnerable. How long you want the term insurance to last depends on a few factors such as how young your children are, how much time you have left on your mortgage loan, how close you are to retirement, and what your budget is.
For example, if your children are teenagers and you only have 10 years left on your mortgage, you probably don't need a 30-year term policy. However, if you just had your first child and want to make sure your child will have the funds to go to college, and recently purchased your first home, then you'll want to consider at least a 20-year term policy.
Let's take a look at some numbers to get an idea on how much life insurance costs.
Example
The debt you want paid off if you die:
Mortgage loan = $215,000
Credit card debt = $10,000
The monthly income you provide: $4000
How many years your family will need this income = 5 years
Using the life insurance needs calculator on our website, $465,000 in coverage is a good estimate. (Or you can manually add up 215,000 + 10,000 + (4000 x 12×5).) We'll round up to $500,000 in the table below.
Your children are two and five years old. You decide you want your term policy to last until they both are at least 25 years old so you decide a 25-year term policy is best.
Estimated Monthly Cost of a 25-Year $500,000 Term Life Insurance Policy
Healthy Male, Age 30 = $29
Healthy Female, Age 30 = $25
Healthy Male, Age 35 = $34
Healthy Female, Age 35 = $29
Healthy Male, Age 40 = $48
Healthy Female, Age 40 = $40
Healthy Male, Age 45 = $76
Healthy Female, Age 45 = $58
Do the costs surprise you? Americans overestimate the cost of life insurance by as much as 213%, meaning some people think that a healthy 30-year-old male is actually going to pay $90.77 per month for the above policy instead of only $29. That's quite the difference.
As you can see, the cost of life insurance increases as you age and because women statistically live longer than men they have cheaper premiums. Having some life insurance is better than having none at all, so if you are unsure you can easily afford the premiums of a 25-year $500,000 term policy, consider a 20-year term or decreasing the coverage amount.
It's easy to try out different policy lengths and amounts on our quoting tool.  Easily find out premiums estimates for a 30-year $100,000 policy… a 10-year $500,000 policy… a 20-year $1,000,000 policy… you have many options. Run as many quotes as you want—no contact information required and no commitment necessary.
If you have children, there's no excuse to postpone buying life insurance.
» Learn more: Parenting and Term Life Insurance
Watch the Life Insurance for Parents and Children Video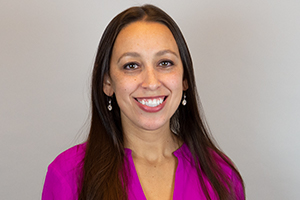 Natasha Cornelius, CLU
Senior Editor and Licensed Life Insurance Expert
Natasha Cornelius, CLU, is a writer, editor, and life insurance researcher for Quotacy.com where her goal is to make life insurance more transparent and easier to understand. She has been in the life insurance industry since 2010 and has been writing about life insurance since 2014. Natasha earned her Chartered Life Underwriter designation in 2022. She is also co-host of Quotacy's YouTube series. Connect with her on LinkedIn.