In May we celebrate and thank Mom for everything she does. In June we celebrate and thank Dad for everything he does. In July we celebrate and thank them both! Did you know that the fourth Sunday in July is National Parents' Day? Parents deserve thanks every day, but three national holidays dedicated to them is a good start.
I imagine that being a parent is the most challenging, yet rewarding, experience you can ever go through. When you have your first child, you realize the world is bigger than just you. As you make decisions in life you think "How will this affect my kids?" Buying life insurance is one of these important decisions. "If I die and don't have life insurance, what happens to my kids?"
» Compare: Term life insurance quotes
Buying Life Insurance
Pros:


Children can stay in their childhood home
Surviving spouse can afford to take time off work to spend with children
Family's standard of living won't need to change
Spouse can afford to send children to college
It can be customized to fit in most budgets

Cons:

There are all kinds of parents:
Married spouses who co-parent
Divorced individuals who co-parent
Unmarried partners who co-parent
Single parents
Stay-at-home parents
No two parents are the same, but you know what they all have in common? They all need life insurance to protect their loved ones should they die unexpectedly

. Term life insurance is affordable and provides many benefits.
Term Life Insurance for Married Parents
There is a gender gap in life insurance. Fewer women than men have life insurance and, in addition, own less coverage on average. If you have children and you both bring home a paycheck, you both need life insurance. If you have children and only one of you brings home a paycheck, you both still need life insurance.
Is it written somewhere that dad is more likely to die unexpectedly than mom? No. You never know what life may bring—both parents need to own life insurance.
Married same sex couples need life insurance as well. Same sex couples raising children need to think about what would happen if one or both of them should pass away. With same sex marriage being legal across the U.S., same sex couples won't have any issue purchasing life insurance on one another or naming each other beneficiary.
Term Life Insurance for Divorced Parents
In most cases, divorce doesn't change the fact that you both love and care for your children. Both parents need life insurance. In fact, in some divorce cases the court may order the parents to buy life insurance policies to ensure the financial futures of the children.
In amicable divorces, some choose to leave their ex-spouse as their policy's beneficiary still trusting that they will put their children's needs first. Others choose to change their beneficiary to their children. However, if the children are still minors then an adult custodian would need to be named instead.
» Learn more: Divorce and Your Changing Life Insurance Needs
Term Life Insurance for Unmarried Parents
On average, today couples are postponing marriage, but not necessarily postponing having children. You don't have to be married to buy life insurance on each other, but it's easier to prove insurable interest this way. (Insurable interest exists when you would feel financial consequences upon the death of another person.) However, having children together is proof of insurable interest.
You could also opt to own your own life insurance and name your partner as a beneficiary. Be sure you name a contingent beneficiary whom you trust to use the policy benefit for your children in case both you and your partner die at the same time, such as in a car accident. If you both pass away and you named no one else as a beneficiary, the policy benefits are then added to your estate and held up during the probate process as a court decides what to do with the money.
"If I die and don't have life insurance, what happens to my kids?"
Ready to get your life insurance quote?
You're a few minutes away from great life insurance
How much life insurance do you need?
Figure out your action plan with our needs calculator
Term Life Insurance for Single Parents
Arguably, single parents have the greatest need for life insurance. There is no other parent for your children to fall back on if you should pass away. Making a plan to protect them financially if you are suddenly no longer around to provide is essential. You'll want enough life insurance coverage to replace your income, pay for child care, and cover your final expenses. It's also critical that you choose a responsible guardian who is willing and able to care for your children should you die.
Typically couples will name each other as beneficiaries since they hope one will survive to care for the children, single parents should consider creating a trust and naming it as the beneficiary of the policy. Minor children cannot receive life insurance death benefits so a trust can be set up to ensure the death benefit is distributed and used according to your wishes.
» Learn more: The Importance of Life Insurance for Single Parents
Term Life Insurance for Stay-at-Home Parents
Term life insurance is always explained as "income replacement" so if you don't provide an income, then you don't need life insurance, right? Wrong. A stay-at-home parent may not generate an income, but this allows a family to save money by not hiring out for various responsibilities such as child care.
According to Care.com, child care is the largest annual household expense, averaging $18,000 for U.S. families. If a stay-at-home parent were to suddenly pass away, would the surviving parent be able to find an extra $18,000 per year to hire someone to care of their children while they were at work? What about someone to clean the house or transport children to and from school and extracurricular activities?
It's a mistake to think that life insurance is only for breadwinning parents. Unless the family is considerably wealthy, the mortgage is paid off, and there is a substantial amount in the savings account, a stay-at-home parent needs life insurance too.
» Learn more: Life Insurance for a Stay-at-Home Parent
How much does term life insurance cost for parents?
Term life insurance is quite affordable and the term length and coverage amount can be customized to fit in most budgets. A term policy can ensure your family is able stay in their home, provide funds for college tuition, and pay for your final expenses should you die unexpectedly. How much life insurance you need depends on your individual situation. Consider the following questions.
Do you have debt you want life insurance to pay off? For example, a mortgage, student loans, credit cards, or car loans.
How much monthly income does your family need? The amount your paycheck provides is a good place to start.
How many years do you think your family needs that monthly income before they are financially stable?
» Calculate: Life insurance needs calculator
Remember: term insurance is structured to only last a specific period of time—typically when your family is most financially vulnerable. How long you want the term insurance to last depends on a few factors such as how young your children are, how much time you have left on your mortgage loan, how close you are to retirement, and what your budget is.
For example, if your children are teenagers and you only have 10 years left on your mortgage, you probably don't need a 30-year term policy. However, if you just had your first child and want to make sure your child will have the funds to go to college, and recently purchased your first home, then you'll want to consider at least a 20-year term policy.
Let's take a look at some numbers to get an idea on how much life insurance costs.
Example:
The debt you want paid off if you die:
Mortgage loan = $215,000
Credit card debt = $10,000
The monthly income you provide: $4000
How many years your family will need this income = 5 years
Using the Needs Analysis Calculator on our website, $465,000 in coverage is a good estimate. (Or you can manually add up 215,000 + 10,000 + (4000 x 12x5).) We'll round up to $500,000 in the table below.
Your children are two and five years old. You decide you want your term policy to last until they both are at least 25 years old so you decide a 25-year term policy is best.
Estimated Monthly Cost of a 25-Year $500,000 Term Life Insurance Policy
Healthy 30-Year-Old Male = $29
Healthy 30-Year-Old Female = $25
Healthy 35-Year-Old Male = $34
Healthy 35-Year-Old Female = $29
Healthy 40-Year-Old Male = $48
Healthy 40-Year-Old Female = $40
Healthy 45-Year-Old Male = $76
Healthy 45-Year-Old Female = $58
Do the costs surprise you?
Americans overestimate the cost of life insurance
by as much as 213 percent, meaning some people think that a healthy 30-year-old male is actually going to pay $90.77 per month for the above policy instead of only $29. That's quite the difference.
As you can see, the cost of life insurance increases as you age and because women statistically live longer than men they have cheaper premiums. Having some life insurance is better than having none at all, so if you are unsure you can easily afford the premiums of a 25-year $500,000 term policy, consider a 20-year term or decreasing the coverage amount.
It's easy to try out different policy lengths and amounts on our quoting tool.  Easily find out premiums estimates for a 30-year $100,000 policy… a 10-year $500,000 policy… a 20-year $1,000,000 policy… you have many options. Run as many quotes as you want—no contact information required and no commitment necessary.
If you have children, there's no excuse to postpone buying life insurance.
» Learn more: Parenting and Term Life Insurance
Photo credit to: Danielle MacInnes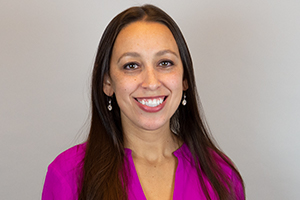 Natasha Cornelius
Writer, Editor, and Co-host of Quotacy's Q&A Fridays
Natasha is the content manager and editor for Quotacy. She has been in the life insurance industry since 2010 and has been making life insurance easier to understand with her writing since 2014. When not at work, she's probably studying and working toward her Chartered Life Underwriter (CLU) designation while throwing a tennis ball for her pitbull mix, Emmett, or curled up on her couch watching Netflix. If it's football season, the Packers game will be on. Connect with her on LinkedIn.