The holiday season is in full swing. It's the busiest time of the year with all the parties, planning, hosting and spending time with those that are nearest and dearest to you. While it may not seem that there is a perfect time to discuss what's going to happen when you die with your family, the holidays may be the most opportune time.
You want your family to know that you have a plan.
You are the parent and you are expected to have a plan for the future. What are your wishes for your legacy? This may include wills and powers of attorney or financial matters that relate to the estate or inheritances. There are also the personal and emotional sides to consider when discussing your legacy.
Talk to your family about why you want certain things to happen after you die. It's best not have any surprises in your will. If you are leaving a sum of money to a charity that could come as a surprise to your family, it's a good idea to discuss this before you pass away. Or, if you plan on leaving different amounts of money to different children, it's helpful to explain your reasoning behind your decisions to avoid family conflicts in the future.
Now might be a good time to talk about any family traditions or heirlooms that you want to pass on to future generations.
Having a discussion about your family legacy in person is meaningful.
When you have everyone together in person, you have their undivided attention and can have an open and honest conversation without leaving someone out. Trying to discuss this serious topic over the phone can result in someone hearing the wrong information or perhaps not even listening. Sit down with everyone, record notes (or tape record the conversation) and get it all out in the open. If you have wishes written down, make copies and give to everyone involved.
Let everyone know ahead of time that you will be sitting down and talking about your wishes. Bringing up how you'd like your life insurance death benefit handled while eating pumpkin pie may not go over so well. If people know ahead of time, you can plan accordingly and not rush through the conversation.
Talking about death can evoke emotion, but reminding your family that discussing life insurance and your family legacy isn't about death, it's about protecting the ones you love.
Ready to get your life insurance quote?
You're a few minutes away from great life insurance
How much life insurance do you need?
Figure out your action plan with our needs calculator
The holidays are a joyous time and the conversation doesn't have to be depressing.
You are in charge of setting the tone.  Talking about death can evoke emotion, but reminding your family that discussing life insurance and your family legacy isn't about death, it's about protecting the ones you love.  It's a fact, we are all going to die and talking about our wants and wishes while we are alive and healthy will allow for less stress in the long run.
After you've had this tough conversation, it will make it easier to revisit in the future.  Your wishes may change over time.  If you make changes to your will, it's wise to share it with your loved ones so they understand the changes weren't made in error and are truly what you wanted.  Ultimately, you will have peace of mind knowing that your wishes and legacy are in order.
If you don't have a plan in place just yet, now might be the time to think about it.  Contact the team at Quotacy if you are concerned about your life insurance needs.  You can start by running a term life quote to see cost estimates.  You aren't required to enter any personal contact information until you are ready to apply.
Photo credit to: LenDog64
Related Posts:
Talking to Your Family About Your Life Insurance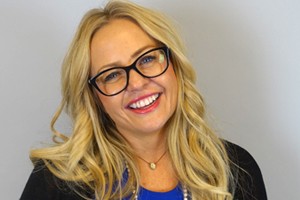 Jeanna Simonson
Marketing Content and Social Media
Jeanna is a writer and the Ambassador of Buzz at Quotacy. She has been researching and writing educational articles on the importance of life insurance since 2015. When not writing for Quotacy, you can find her scoping out the newest fitness and beauty trends for her own blog, Fiercely Fetching, or traveling and spending time with her husband and fur babies. Connect with her on LinkedIn.