Organizations, regardless of their nature and size, offer a host of benefits to their employees to boost their well-being as well as to stay competitive when acquiring new talent, and retain them.
Aside from the financial perks of a benefits package like a 401K, employers also offer different types of insurance including health, dental, vision, disability, and group life insurance.
If you're lucky enough to be eligible, there's a period of time every year when you're able to review and make adjustment to these benefits, which is called open enrollment.
To prepare for the upcoming open enrollment season, here's a handy guide to help you know what to look for when reviewing your benefits.
The Meaning of Open Enrollment
In the United States, open enrollment is a particular time of year when employers give eligible employees an opportunity to review their company-provided benefits and make necessary adjustments to suit their needs.
For most, the open enrollment period starts around November 1 and continues through the remaining part of the year. During this timeframe, they are allowed to sign up, close or make changes to their insurance coverage. If they decide to keep their existing insurance plan, they are required to renew it.
Some states in the country operate their own exchanges that extend this period. The enrollment period, however, differs when it comes to group health insurance plans.
It's the only time when employees get a chance to enroll themselves in a health insurance policy or change their existing policy, unless a qualifying life event takes place in their lives.
The health insurance policy provided by employers dictates how American employees get coverage. However, employees get many other ways to insure themselves. One of these ways is buying an individual insurance or family insurance plan through exchanges under the Affordable Care Act (ACA).
New employees who are eligible to get company benefits are given this opportunity when they first join the company. During this time, they select their initial coverage. They may even choose not to enroll in the employer-provided coverage if they so desire.
When are employees eligible for health insurance outside open enrollment?
Employees of an organization are eligible to sign-up for open enrollment when they experience a qualifying life event (QLE). This event is essentially a change in their living condition that requires them to enroll or update their health insurance policy outside the usual open enrollment period.
Some examples of these events include the following:
Birth or adoption of a child
Marriage
Divorce or separation
Relocation
Death of a family member
Loss of previous insurance coverage
Several of these benefits will come before employee's taxes—something that will lower their taxable income.
Ready to get your life insurance quote?
You're a few minutes away from great life insurance
How much life insurance do you need?
Figure out your action plan with our needs calculator
What employees should look for in their health insurance plans
Before signing up for open enrollment, employees will have to evaluate their available options properly to see if the benefits offered meet their needs, budget, and way of life. They should consider the following questions during the renewal period:
Have their health plans changed over the previous year?
Will their insurance needs change over the coming year?
How satisfied are they with their current coverage?
How does coverage offered through employer during open enrollment compare to options provided on the open market?
What is the amount of premium they have to pay for the coverage?
What deductibles, co-payments, and co-insurance options are available?
Present-day health insurance policies provided by companies have changed significantly from previous years. The Affordable Care Act (ACA) has made several changes to these plans to provide coverage for not only medical emergency but also preventive services.
Now, these plans are mandated to cover:
Outpatient care
Emergency care
Pregnancy and infant care
Hospitalization costs
Substance abuse and mental health services
Rehabilitation services
Prescription drugs
Laboratory tests
Vision and dental for children
At the same time, employees should also know about three types of accounts provided by many employers to save medical expenses. These include the following:
Health savings account (HSA): This account saves medical expenses, such as co-payments and deductibles. Since the money in this account rolls over every year, employees can keep it when changing jobs. Even employers in large companies contribute a sum of money towards this account each year.
Flexible spending account (FSA): This account lets employees decide the amount of money before tax to put in it through their payroll deductions. This money can then be used to pay out-of-pocket health expenses. However, they will lose the money if they don't utilize it at the end of the year or change their job.
Health reimbursement arrangement (HRA): This account is under the ownership of the employer, and employees cannot draw out the money when they change their job. Money gets rolled over to the next year—just like an HSA—and some employers contribute money to it too.
Employees will also have to consider how their health benefits will impact their take-home salary. It is essential for them to know that several of these benefits will come before their taxes—something that will lower their taxable income.
Money that they draw for their Flexible Spending Account (FSA) to cover medical and daycare expenses may lower their take-home salary. However, this will not really affect them because they were already budgeting for these medical expenses, which are evenly spread over the whole year.
What employees should look for in their life insurance plans
Group life insurance is another common benefit your employer may offer. The coverage amount is typically one or two times your salary up to a certain maximum, like $50,000.
When you are first hired, there is typically a probationary period until you're eligible for benefits. This period can vary but 90 days is common.
After the probationary period you are also eligible to purchase additional coverage on top of your base group coverage. These policies are referred to as voluntary life insurance coverage. For many employees with families, their small group coverage isn't enough life insurance. Supplemental voluntary life insurance can fill the gap.
These voluntary group life insurance plans are simple to purchase. You can often buy up to a certain amount (for example up to three times your salary) without answering any health questions or getting a medical exam.
These voluntary life insurance plans are employer-sponsored which means you do not own it outright. If your employer terminates the benefits program, you lose your coverage. If you leave your job, you lose your coverage. However, there may be an option to convert it to a policy you can take with you, but these premiums will cost more.
With the voluntary coverage, you need to re-enroll each year during open enrollment and the insurance company re-evaluates your premiums at this time based on your age. These group voluntary life insurance premiums typically increase in five-year increments.
Because of these price increases, if you're in relatively good health, it's often more cost-effective to buy a separate personal term life insurance policy to cover any needs above your group life insurance.
Bottom line
Open enrollment is a crucial time because it allows you to take a closer look and make sure you have the proper coverage in place not only for you, but your dependents as well. For this, you'll need to work with your employer and the HR department and review the details carefully.
If you're wondering whether you should buy or renew your voluntary group life insurance plan or buy an individually-owned life insurance policy, a cost comparison for your unique situation is needed.
You can apply for term life insurance and get your final price before officially accepting the policy. We recommend you do this a few months prior to open enrollment so you can weigh the pros and cons of going with the supplemental voluntary life insurance or an individually-owned term life insurance policy.
Quotacy's life insurance quoting tool allows you to enter the information that pertains to your situation and view the estimated cost of term life insurance. To see life insurance quotes, you do not need to provide your name or contact information.
When you're ready to apply, simply submit your online application. You will then be assigned to a dedicated Quotacy agent who is there to answer any questions you may have and will keep you updated as you move through the application process.
When you receive your final offer from the life insurance company, you'll have the information you need to make an educated decision about whether or not to buy the supplemental voluntary life insurance during open enrollment or term life insurance policy through Quotacy.
Knowing What to Know About Life Insurance
We understand learning the ins and outs of life insurance can be tedious. To help you find the information you're looking for, here are related articles that people like you found valuable.
Image credit to: Christina @ wocintechchat.com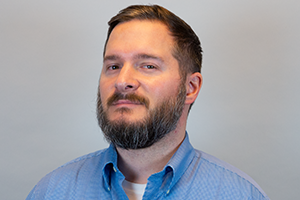 Greg Lewerer
Director of Creative Strategy
Greg is Quotacy's Director of Creative Strategy. He has an eclectic past from working on movie scripts to creating ad campaigns for major brands. His love of creative solutions drove him to strategy, and he now uses his powers to help families protect their loved ones. Outside of work, Greg spends his time off the grid hunting, fishing, camping, biking, hiking, and walking his dogs.