The days are getting shorter, the weather is getting colder, families are coming together, and a festive cheer is in the air. That's right, boys and girls, from November 1st to December 15th, it's open enrollment season!
Yes, we know, it's a little anticlimactic. However, while it might not feel like a holiday, medical insurance is one of the best gifts you can give yourself.
If you're in the market for a new health plan, though, looking for coverage can be a bit overwhelming. In anticipation of open enrollment season, we wanted to give you a few tips to help you navigate the marketplace and protect yourself and your family with the coverage you deserve.
Do you need new healthcare?
To get started, you should determine whether you need to apply for or update your healthcare benefits during open enrollment. The market shifts every year, so it's important to keep an eye out for lower prices and better coverage.
For example, one of the biggest recent changes in healthcare is the removal of the federal individual mandate under the ACA. Since the 2019 open enrollment period, there is no longer a federal penalty for not having qualified health insurance coverage.
However, Massachusetts and D.C. established existing state-mandated penalties last year, and New Jersey, California, Rhode Island, and Vermont will have new state-mandated penalties beginning this year. This means that residents of these areas will still need to have qualifying healthcare to avoid paying a penalty.
Checking in on your current plan should be step 1 for any health insurance hunt. If your coverage will still meet your needs for the next year, that's great! If you need to update your health plan this open enrollment season, the rest of this article is for you.
The health insurance market is always changing, so remembering to check up on your coverage every year during open enrollment will help you make sure your loved ones stay happy and healthy.
Ready to get your life insurance quote?
You're a few minutes away from great life insurance
How much life insurance do you need?
Figure out your action plan with our needs calculator
Starting Your Search
Knowing where to start your search can be intimidating, but a good baseline answer can come from asking yourself one simple question: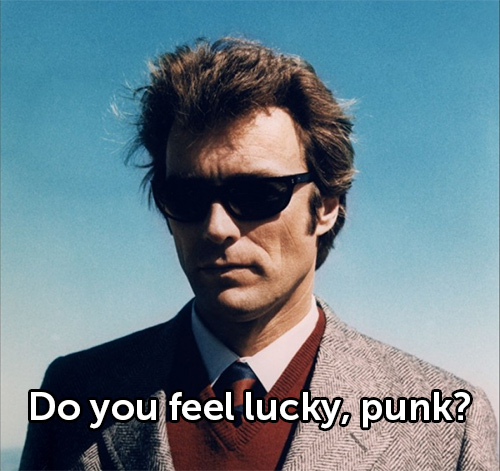 Health insurance plans are based around how much coverage you think you'll need and how much you want to pay out of pocket for that care when you need it. The more likely you'll get sick or hurt in the next year, the more coverage you should buy.
Policies that have a higher premium payment every month will cover more of the bill when you need health care. Policies that cost less in premium every month will end up costing you more when you go to the doctor, and may cover fewer conditions or hospitals. Choosing a higher price plan with more coverage is like betting on getting an illness, choosing a lower cost plan with less coverage is like betting you'll stay healthy.
The ACA compliant plans that offer comprehensive coverage are sorted into metal levels based on the percentage of costs that they'll cover. These go from Bronze, which has the highest out of pocket cost for doctor's visits but lowest monthly premium, up to Silver, Gold, and Platinum, which has the highest monthly premium but covers the most cost per doctor visit.
HDHPs and Catastrophic Coverage
Some plans offer even lower monthly costs but a higher than average deductible. These are called High Deductible Health Plans (HDHPs for short) or Catastrophic coverage plans.
HDHPs are a separate type of ACA compliant coverage. Metal plans cost one higher premium to cover a pre-written array of conditions, but an HDHP covers less of your out-of-pocket costs out of the box. The upside is that it comes with the ability to set up a Health Spending Account, which lets you use pre-tax money to tackle costs flexibly.
For example, an HDHP on its own may cover 50% of the price of a prescription, while a metal level plan might cover 80-90% of its price. However, a person with an HDHP can choose to pay for the remainder of the prescription cost using the pre-tax money from their HSA, meaning they'll actually pay nothing out of pocket.
If you like to control how your costs are paid and are able to accurately plan for your needs, an HDHP can save you money in the long run.
At the lowest-coverage end of the spectrum are Catastrophic plans. These can save you the most money if you stay healthy, and offer protection that can keep 'catastrophic' illnesses and accidents from bankrupting you. However, that's only if you stay healthy.
For 2020, catastrophic plans will only begin to pay for healthcare costs after you pay $8,150 out of pocket cumulatively during the year. Once you've paid the entirety of that deductible, the coverage kicks in and pays for all of the remaining medical costs.
The average person's prescriptions and checkups won't even come close to the high deductible, so you'll likely end up paying for these entirely out of pocket. If you're healthy, you'll pay very low premiums. If you run into a catastrophe like a broken leg or a serious illness, you'll have to shell out $8,150 out of pocket, which is pretty tough to budget for.
Choosing Your Coverage Level
You should start your health insurance hunt by picking the level of coverage that meets your needs.
If you feel like you won't have any major health scares in the coming year (based on what you know), it might be wise to pick a plan that offers less coverage for a lower premium.
If you're feeling really lucky and are in a state where you won't be fined for not having adequate coverage, you could even opt to forego health insurance entirely.
If you have a chronic illness, or if you're expecting a baby within the next year, or if your family relies on your coverage, a higher premium plan will likely suit your needs better. This is because a more expensive monthly plan will cover more out-of-pocket costs for your anticipated doctor's visits, and will likely outweigh the higher monthly costs in the long run.
Staying in Network
No matter what type of policy you choose, your next step in narrowing down your choices should be making sure that the doctors you go to are within the plan's network. If you go in for care at a hospital that's outside your policy's network of doctors and services, your policy will cover a much lower percentage of the cost, leaving you with a bigger price tag.
When you check the marketplace for healthcare plans, you'll be able to check their directories for the doctors you typically go to. Making sure your nearby and favorite doctors, providers, and hospitals are in your plan's network will help you reduce costs and avoid sticker shock in case of an emergency.
Tracking Additional Benefits
Once you've got your list of candidates narrowed down, you should do some research to see what additional benefits each plan can offer you.
For example, some medical insurance plans offer better rates on certain medications and treatments, like insulin or physical therapy, for example. If you're anticipating a new baby, there are some medical plans that pay for a larger share of fertility treatments and maternity costs than their competitors.
At this stage of the buying process, it often helps to contact each plan's customer service lines to get direct answers to these kinds of questions. You should consider writing a list of questions to ask the customer service representative, including questions like:
How does this plan cover treatment and medicine for your long-term conditions?
What happens if I get sick while I'm traveling? Can I go to a hospital that's still in network?
Which maternity services are covered?
What other information and documents will I need in order to sign up?
Pre- and Post-Tax Premiums
You may be able to pay for healthcare premiums using pre-tax income depending on your situation. This is the simplest way to save money on your healthcare, since your employer will subtract your health insurance premiums automatically on every paycheck.
If your employer doesn't offer the ability to use pretax income to pay for premiums, it's possible to get a tax deduction when you file the following April, as long as your medical expenses are greater than 10% of your annual income for 2020. Paying for your medical insurance this way is slightly more expensive month-to-month, but the tax deduction will help reduce the cost year-over-year.
If you're self-employed, have no other insurance coverage, and have income from your business, you can qualify for a special personal tax deduction for healthcare. If you meet those qualifications, you can deduct 100% of healthcare insurance premiums for yourself, your spouse, and your kids.
It's important to note that this is a personal tax deduction, not a business deduction, so it only applies to state, federal, and local taxes, not self-employment taxes.
No matter which option you have available, paying your medical coverage with tax-advantaged dollars will lower your overall medical costs every year. However, your premium payments aren't the only place that you can pay with tax-exempt dollars.
HSA and FSA Savings
The last big decision you'll need to tackle when setting up your medical coverage is whether to use a Health Spending Account or Flexible Spending Account for your out-of-pocket costs. An HSA and an FSA are slightly different, but in general, both allow you to place pretax income into a separate account you can use to pay for healthcare, including doctor's visits, vision problems, and dental work.
The main difference between the two is that an HSA can only be accessed to help you pay for medical costs. An FSA is a broad category of employer-provided accounts that allocate money for specific costs.
For example, many employers offer Medical FSAs to cover medical costs like an HSA, but some also offer Dependent Care FSAs that let you pay childcare costs with tax-advantaged money. Each FSA is a separate account that lets you pay for a specific set of costs. This means your medical FSA can't pay for childcare, your Dependent Care FSA can't pay for medical visits, and you can't shuffle money between the two accounts.
To help you figure out the best type of account for you, we put together this table comparing the main benefits and differences of HSAs and FSAs.
HSA
FSA
Who is eligible?
People with an ACA-qualified HDHP, even if you're self-employed.

For the 2019 open enrollment period, your HDHP must meet a certain deductible threshold – $1,350 for an individual and $2,700 for a family.

All employees whose employer offers the plan, even if they don't opt to buy a health insurance policy.
Who owns the account?
You
Your employer
Does your unspent balance roll over?
Any unused funds roll over into next year.
Any unused funds are lost at the end of the year.
Can you take it with you to a new job?
You can take your HSA with you when you change jobs.
You lose your FSA if you change jobs.
How much money can you access from your account?
You can only access the money you've already put into the account.
You can immediately access the full amount you've elected to put into the FSA for the year.
Can you change how much you contribute?
You can change how much of your pretax income you contribute at any time.
You can't increase or decrease your contributions from the amount you chose at the beginning of the year unless a qualifying event (like marriage, a new child, loss of other coverage, etc.) occurs.
Rinse and Repeat
Finally, it's important to remember that health insurance isn't a set-and-forget product. Your needs will change over time as your family grows and you begin having health issues that come with age.
The health insurance market is always changing, so remembering to check up on your coverage every year during open enrollment will help you make sure your loved ones (and your wallet) stay happy and healthy.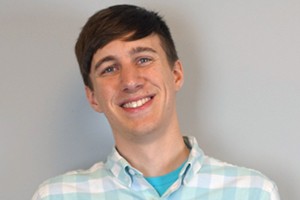 Eric Lindholm
Communications Coordinator
Eric started in Quotacy's sales department, but moved to marketing after helping hundreds of people through their life insurance buying journey. Aside from writing about buying life insurance, he also edits Quotacy's monthly newsletter, runs our YouTube channel and produces Real Life, our podcast. Eric lives in Minneapolis, where his coworkers are trying to convince him to take his humor into the spotlight. Connect with him on LinkedIn.