Who is the life insurance policy owner? What do they do? What is the role of the insured? We answer this question in today's episode of Q&A Fridays by discussing the different roles of life insurance policy parties.
Video Transcript
Welcome to Quotacy's Q&A Friday where we answer your life insurance questions. Quotacy is an online life insurance broker where you can get life insurance on your terms.
I'm Jeanna and I'm Natasha.
Today's question is:

What is the difference between the policyowner and the insured?


We get a lot of different questions regarding policyowners and insured individuals. What's the difference? Who does what? We're going to give a broad overview today of both parties.
A life insurance policy ensures the life of a person. This person is called the insured. The insured might be the owner of the policy or might not.
The policyowner is the person who has control over the policy. They are responsible for making sure the premiums are paid. They also choose who the beneficiaries are and can change them at any time. A policyowner can also transfer ownership if they want.
If the policy is a permanent policy that generates cash value, the policyowner also has the option to borrow against or withdraw from these values.
» Learn more: Life Insurance Policy Ownership: Things to Know
When the person who is insured dies the policy's death benefit is then paid out to the beneficiaries. The beneficiary can also be the policyowner.
One situation in which the policyowner can't simply do whatever they want with the policy is if the beneficiary is irrevocable. An irrevocable beneficiary has guaranteed rights to the policy and therefore their permission is required if the policyowner wants to make any changes.
One example of an irrevocable beneficiary is an ex-spouse on a court-ordered life insurance policy. The ex-husband may be required to own life insurance on himself and name his ex-wife an irrevocable beneficiary for their children's benefit. The ex-husband would not be allowed to terminate the policy or change beneficiaries without his ex-wife's authorization.
Ready to get your life insurance quote?
You're a few minutes away from great life insurance
How much life insurance do you need?
Figure out your action plan with our needs calculator
If you're the owner of your policy do not list yourself or your estate as the beneficiary. The death benefit proceeds would then need to go through probate court and your creditors would have access to it.
It's important to note that if the insured person is not the policyowner they legally do not get a say in what happens with the policy. They can have a conversation with the policyowner, obviously, regarding their wishes but the policyowner is the one with the power.
We receive many, many comments from people asking how they can essentially undo the policy that so and-so owns on them and the answer is usually that you can't do anything. Non-owner insureds don't have any control over the policy.
If the life insurance policy was taken out fraudulently then you can call your state's insurance commissioner and ask for help. However, if the policy was taken out legally and you simply changed your mind and don't want that person owning life insurance on you anymore the only thing you can do is ask that person to terminate the policy. They don't have to do what you ask though.
Thankfully this situation isn't a common occurrence. The majority of life insurance policies are purchased with good intentions and with the consent of everyone involved. In fact, if you are applying for life insurance on someone other than yourself the insurance company requires that other person's consent and you also need something called insurable interest. Insurable interest exists when the death of one person would negatively financially affect another person.
For example, if two individuals co-own a business they have insurable interest on one another. Each other's death would likely affect their business. The policy payout upon a co-owner's death can be used to help keep operations running smoothly during a leadership transition as well as to make up for any loss of business value or revenue due to the owner's untimely passing.
» Compare: Term life insurance quotes
Okay. Time for a quick review.
If you're applying for a life insurance policy you're the applicant. An applicant can be applying for life insurance on themselves or on someone else.
You can own your own life insurance policy or you can just be the insured and someone else can own it. You can own a life insurance policy on someone else and be both the policyowner and the policy beneficiary but you cannot be the insured and the beneficiary.
If you own the life insurance policy, you have control over it. If you're the insured but not the owner you don't get a say other than giving the initial required consent.
When the insured dies the beneficiaries receive a death benefit payout and the insurance company's obligation is fulfilled.
If you have any questions about life insurance, make sure to leave us a comment. And if you're ready to get quotes check out Quotacy.com. We're here to help you find the best deal on the life insurance you want.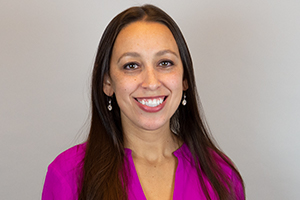 Natasha Cornelius
Marketing Content Manager
Natasha is a writer and content editor at Quotacy. She is also co-host of Quotacy's YouTube series. She can't get enough of life insurance and outside of work is also working toward her Chartered Life Underwriter designation. Connect with her on LinkedIn.