A life insurance policy is a legal contract. There are a number of different parts that form the policy, some of these parts are included to protect you and some are to protect the insurance company. In the policy documents, these parts are typically called clauses and exclusions.
It's important to understand the workings of your policy so you know exactly what you need to do in order to make sure your family stays protected and provided for when you no longer can. Here we will cover clauses and exclusions you need to be aware of. For consistency's sake, we are going to refer the following list of items as "clauses" but your policy may refer to some as "exclusions". Not all life insurance policies include each of these clauses, so be sure to review yours carefully.
Clauses that Protect the Insurance Company
Entire Contract Clause – A life insurance policy is a legal, binding contract. The application is included as part of the contract and if the policyowner made false statements on their application, the life insurance company the right to terminate the contract.
Misstatement of Age Clause – This clause states that if the policyowner lied about their age on their application, the insurance company has the right to increase premiums or adjust the policy amount, or terminate the policy entirely.
Suicide Clause – This states that the insurance company has the right to not pay out on a policy if the insured commits suicide within a specified period, typically within two years from the start of coverage. The company will return all paid premiums to the family, however.
War Clause – Life insurers stopped using war exclusions in the 1970s, but for education's sake and because this clause is still relevant in other insurances this clause means that the insurer will not pay for loss or damage caused directly or indirectly by war. The mindset behind this clause is that if an act of war occurred, there would be thousands of claims and the insurance company would not remain solvent if they paid them all.
Aviation Clause – If the insured is a pilot and dies as the result of an airplane crash, the insurance company is not required to pay out the death benefit. This clause is less common today and typically instead the company will just raise the premiums to cover the risks. In lieu of having higher premiums, some companies will allow the applicant to add the clause to the policy.
Reinstatement Clause – This clause is a little 50/50. It protects both you and the insurance company. In the event that a policy is terminated because of nonpayment, the policyowner may reinstate their policy by paying all past premiums plus interest. However, proof of continued insurability, such as going through another medical exam, may be required.
It's important to understand the workings of your policy so you know exactly what you need to do in order to make sure your family stays protected and provided for when you no longer can.
Ready to get your life insurance quote?
You're a few minutes away from great life insurance
How much life insurance do you need?
Figure out your action plan with our needs calculator
Clauses that Protect the Policyowner
Free Look Period – While not technically a "clause", a policyowner can return their policy within a certain time period if they are not satisfied with the policy's terms and conditions. The policyowner will then be fully refunded.
Grace Period Clause – Each policy has a grace period, a certain amount of time typically 31 days, in which a policy will still remain active even if the premium is not paid. If after the grace period ends and there is still not payment made, the policy will be terminated. If the insured dies during the grace period, the death benefit will still be paid but the premium owed may be deducted.
Incontestability Clause – The insurance company has a specific amount of time, typically two years, to dispute the validity of statements made on an application. If the company discovers falsehoods on the application, they can terminate the policy. After this time period is over, however, the company can no longer challenge statements made on the application and must pay out in the event of the insured's death.
Beneficiary Clause – This simply allows the policyowner to name the recipients of the death benefit.
Survivorship Clause – This states that the policyowner can elect to postpone the death benefit payout to their beneficiary. For example, the policyowner can state "My spouse is my primary beneficiary, but I want to make sure she is survives at least 30 days after I die before she receives the death benefit payout."
Spendthrift Clause – This protects the policyowner's beneficiaries from having the death benefit payout be confiscated by creditors.
If you own life insurance and haven't taken the time to carefully look through your policy, now is a good time. If you did so when you first purchased it, be sure to review your policy occasionally so its particulars are fresh in your mind and to be sure nothing needs to be updated, such as your beneficiaries.
If you are looking to purchase life insurance, start by running an instant term quote online at Quotacy today.  Quotacy's friendly agents are happy to review any questions you may have on certain clauses or life insurance in general.
Photo credit to: Sam Howzit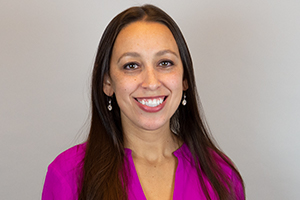 Natasha Cornelius
Marketing Content Manager
Natasha is a writer and content editor at Quotacy. She is also co-host of Quotacy's YouTube series. She can't get enough of life insurance and outside of work is also working toward her Chartered Life Underwriter designation. Connect with her on LinkedIn.