Your kidneys are pretty important. They are the body's blood filtration system. Kidneys filter your blood, help regulate blood pressure, and direct red blood cell productions. Unfortunately, these organs are also prone to disease. It's important to keep them in check.
How do I get life insurance with kidney disease?
The short answer:
Depending on the severity of your kidney issues and your treatment plan, you may be able to qualify for life insurance coverage.
Work with a broker, like Quotacy, for your best chances. Brokers are not tied to one life insurance company and are able to shop the market. Here at Quotacy we can take your online application, review it, and advise you on which life insurance company will be most lenient with your kidney issues.
We have worked with many clients diagnosed with kidney disease and our agents are here to assist you every step of the way. We want you to get approved and will work hard to help you get coverage. Start the process by getting a free term life insurance quote.
If I have kidney disease, can I get life insurance?
The long answer:
There is not an easy yes or no answer to this question because there are many different health issues that can cause kidney disease. The severity and cause behind the kidney disease will affect how life insurance underwriters classify an applicant.
The following issues are some of the most common causes of kidney disease:
Diabetes
High blood pressure
Glomerulonephritis
Polycystic kidney disease
Applying for Life Insurance with Kidney Disease
If you have kidney disease and apply for life insurance, your kidney function test results will help to determine if you can be approved for coverage and what risk class you would be assigned. If the tests show evidence of a progressive decline in kidney function, applicant would likely be an automatic decline.
There are cases in which you can still be approved for life insurance even if you have kidney disease. With acute kidney disease, underwriters will look at your application favorably if you are managing the underlying cause well and have good physician follow-up.
With chronic kidney disease, the stage you are in (Stage 1 has best outcomes and Stage 5 is end stage) and your treatment plan will be evaluated closely. Applicants currently going through dialysis treatment are generally not insurable.
If you have received a kidney transplant, life insurance companies will typically want you to wait one year before applying so chances of organ rejection and complications are minimal.
With most kidney disease and transplant applicants, substandard ratings are likely. What this means is that your application does not fall within the life insurance company's normal range of accepted risk and you will be required to pay extra to offset the risk the insurance company is taking by insuring you. So, instead of being classified something like "Preferred Plus" or "Standard" you will receive a table rating.  Depending on the insurance carrier, an alphabetical or numerical table is used. See the table below for reference.
| | | |
| --- | --- | --- |
| Table Rating (alphabetical) | Table Rating (numerical) | Pricing |
| A | 1 | Standard + 25% |
| B | 2 | Standard + 50% |
| C | 3 | Standard + 75% |
| D | 4 | Standard + 100% |
| E | 5 | Standard + 125% |
| F | 6 | Standard + 150% |
| G | 7 | Standard + 175% |
| H | 8 | Standard + 200% |
| I | 9 | Standard + 225% |
| J | 10 | Standard + 250% |
See what you'd pay for life insurance
Comparison shop prices on custom coverage amounts from the nation's top carriers with Quotacy.
In our many years of experience, we have worked with many individuals whom have kidney disease – this isn't a rare condition. We work with multiple life insurance companies and they all underwrite a little differently and have different "rules" in regards as to how they evaluate applicants with kidney disease. Your Quotacy team will work hard to get you approved for coverage.
If you are interested in buying life insurance, you can start by exploring your product and pricing options. Running a term quote on our website is easy and you see estimated prices instantly – no contact information required.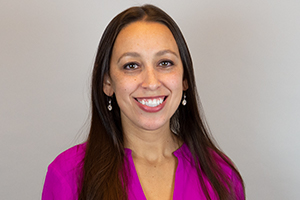 Natasha Cornelius, CLU
Senior Editor and Licensed Life Insurance Expert
Natasha Cornelius, CLU, is a writer, editor, and life insurance researcher for Quotacy.com where her goal is to make life insurance more transparent and easier to understand. She has been in the life insurance industry since 2010 and has been writing about life insurance since 2014. Natasha earned her Chartered Life Underwriter designation in 2022. She is also co-host of Quotacy's YouTube series. Connect with her on LinkedIn.