Chances are you know someone who has had a heart attack; maybe you have had one yourself.  According to the American College of Cardiology, every year about 785,000 Americans have a first heart attack and another 470,000 who have already at one or more heart attacks has another.  Heart disease is the leading cause of death for both men and women.  Because of this statistic, you may be wondering "If I have had a heart attack, will I be able to get life insurance?"  Life insurance companies base application approvals off a number of factors, life expectancy being a big one.  So, how does having a heart attack play into this?
What Insurance Companies Want to Know
If you have had a heart attack (or multiple) and are applying for life insurance, be open and honest about your health condition.  Questions the insurer may want to know include:
1.  When did you have the heart attack(s)?
2.  Were there any underlying issues that caused it?
3.  Do you have a family history of heart disease?
4.  How often do you visit your doctor?
5.  What treatments were recommended for you?
6.  What treatments have you undergone (including any surgeries or prescriptions)?
7.  Has your condition improved?
A single heart attack with no family history of heart disease will likely have more favorable results than if you have had more than one and also have heart disease in your family.  The life insurance companies look at many different factors when underwriting an applicant.
A single heart attack with no family history of heart disease will likely have more favorable results than if you have had more than one and also have heart disease in your family.
Ready to get your life insurance quote?
You're a few minutes away from great life insurance
How much life insurance do you need?
Figure out your action plan with our needs calculator
What You Can Do
If you have loved ones, you want life insurance to protect them.  Having a heart attack quickly puts life into perspective, making the need of buying life insurance that much more important.  If you died unexpectedly, would your loved ones be affected financially?  Term life insurance is structured to replace the income you provide.  Having a history of heart issues can make buying life insurance a bit more complicated, but there are things you can do to increase your chances of being approved and getting good rates.
1) Work with experience – Quotacy has access to multiple life insurance carriers, so if one carrier treads more carefully with heart disease than another, we can shop your case elsewhere that gives you better odds of approval.  Quotacy's parent company Hallett Financial Group has put more than $14 billion in life insurance policies in place.  That's a lot of experience working for you.
2) Maintain a healthy diet and exercise – Focus on eating heart-healthy foods and exercise regularly.  Even a quick 30 minute walk each day can make a difference.  Your heart is a muscle and if you exercise, it will become stronger just like any other muscle.  People who don't exercise are almost twice as likely to get heart disease compared to active people.
3) Quit smoking – Smoking is a risk factor of heart disease and if insurance companies see you have a history of heart attacks and you smoke, that's a double whammy.  You could be automatically declined.  If you are approved, the amount you pay in premiums will be significant.
4) Monitor your alcohol intake – Drinking excessively is risky for your cardiovascular health.  The key is to drink in moderation.
5) Listen to your doctor – If your doctor has prescribed certain treatments for your heart issues, do not ignore them.  If insurance companies see you have had a heart attack, but are diligently following through with your doctor's recommendations, they may lean more favorably and chances for approval and good rates are much higher.
Every individual application is unique and insurance companies underwrite on a case-by-case basis, so it's impossible to say exactly what kind of rates you will be offered.  Quotacy will shop your case to help you get the best coverage for your situation.  Taking a look at how much term life insurance may cost you is free and easy at Quotacy, and we will never sell or share your private information to third parties, nor do we even ask for it until you are ready to apply.  Take care of yourself and take care of your loved ones, apply for life insurance today.
Photo credit to: JD Hancock
Related Posts:
Ask an Underwriter: Hypertension
Being Healthy Can Save You Money on Life Insurance
Why Does My Family History Affect My Life Insurance?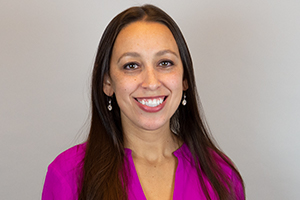 Natasha Cornelius
Marketing Content Manager
Natasha is a writer and content editor at Quotacy. She is also co-host of Quotacy's YouTube series. She can't get enough of life insurance and outside of work is also working toward her Chartered Life Underwriter designation. Connect with her on LinkedIn.