Insurance, insurance, insurance. Not very exciting, right? There are also so many different types of insurance it can be quite overwhelming trying to figure out what you need for yourself and your family.
Let's go through which types of insurance you shouldn't go without. We'll also dig into other types of insurance that are beneficial, but maybe not a necessity for your life.
Essential Types of Insurance
Auto Insurance
First and foremost, in the United States, it's illegal not to have car insurance on a federal level. So this factor alone makes it very essential.
But more so, being caught without it leads to penalties such as fines and perhaps even license suspension.
Getting into a car accident without insurance can be even more devastating for your future. You may be responsible out-of-pocket for your car's damage, your medical bills, and the other driver's car damage and medical bills. The costs could range from a few hundred dollars to hundreds of thousands of dollars.
Taking this risk is not worth it.
Homeowners/Renters Insurance
Homeowners Insurance
You can legally own a home without homeowners insurance. But if anyone has a financial interest in your house, such as a mortgage or home equity lender, then they will require homeowners insurance. And this is the case with most homeowners.
However, even if you own your home outright, it's still in your best interest to carry homeowners insurance. Usually, your home is your largest asset. Homeowners insurance not only insures the house itself, it also covers your belongings in case of a disaster and offers liability protection in the event of an injury or property damage lawsuit.
Renters Insurance
You can legally rent a house or apartment without renters insurance, but landlords are also legally allowed to require that tenants have it.
Renters insurance protects your personal property and it also protects you against liability. If you accidentally damage someone else's property, you're covered. If someone accidentally gets injured in the place you're renting, you're covered. If the place you're renting becomes uninhabitable during your lease, renters insurance also can cover expenses such as hotel bills.
Health Insurance
Health insurance is always a hot topic in the United States. It's not currently legally required to own, but laws can change.
Many Americans without health insurance go bankrupt due to medical emergencies. The most affordable way to obtain health insurance is if your employer offers it as a benefit. Your premiums will often be far less expensive than buying it though the marketplace.
If your employer does not offer health insurance, it's highly recommended you still buy it. There are many different plans in the marketplace. Pricing varies greatly depending on the coverage you decide on. Accepting a higher deductible will lower your premiums. Higher co-pays and co-insurance will also lower your premiums. Raising these to lower your monthly premiums means, however, that you will have higher out-of-pocket costs should you make a claim.
Weigh the pros and cons of higher premiums versus less coverage. If you have many prescriptions and find yourself at the doctor often, it may be better for you in the long run to have a policy with high monthly premiums, but great coverage.
Term Life Insurance
If you have a family with people depending on you, term life insurance is essential. Dying unexpectedly brings heartache to a family, but can also bring financial devastation.
Term life insurance is designed to last a set period of time. For most people, it makes the most sense to buy a term life insurance policy when you get married or start a family and choose a term length so you have coverage until you're in your retirement years.
Term life insurance is meant to replace the income of a provider who dies unexpectedly. While owning life insurance is not legally required, it is extremely important protection to have if your loved ones would suffer without your income. Term life insurance is customizable and budget-friendly.
Quotacy can help you get coverage. Get free term life insurance quotes instantly without providing any contact information. We'll keep you updated through the buying process and can answer any questions you have.
Disability Insurance
According to the Social Security Administration, 1 in 4 of today's 20-year-olds will become disabled before they retire. A long-term disability can have a more severe impact on a family's expenses than the death of an income provider. With the death of an income provider, expenses may decrease because there's one less family member. If the income provider is disabled, expenses increase due to health care costs.
If you suddenly became disabled, whether short or long-term, could your family maintain their standard of living? What about long-term financial goals? When the paychecks stop, what gets sacrificed first?
Quotacy can help you get disability insurance to protect your income. Learn more about disability insurance and request personalized quotes here: Individual Disability Insurance.
See what you'd pay for life insurance
Comparison shop prices on custom coverage amounts from the nation's top carriers with Quotacy.
Insurance Plans Worthy of Consideration
Permanent Life Insurance
Permanent life insurance is another type of life insurance. This product lasts your entire lifetime and most permanent plans also accumulate cash value.
Because permanent life insurance lasts forever and has more features than term life insurance, the premiums are also much higher. Most families only need term life insurance, but permanent life insurance has its benefits.
If you have a dependent that will rely on you for their entire life, such as a child with special needs, then having some permanent life insurance may be best. If you own a small business or have a large estate, these are other situations in which permanent life insurance is beneficial
There are different types of permanent life insurance. Learn more about permanent life insurance and request personalized quotes here: Whole Life Insurance.
If you aren't sure what type of life insurance you need or if you even need permanent life insurance, we're happy to help answer any questions.
Long-Term Care Insurance
People are living longer, which is good. But Americans' increased longevity is creating new challenges such as outliving savings, especially if you need extra care.
Long-term care is a range of services and support for your personal care needs. Most long-term care isn't medical care. Instead, it's help with basic personal tasks known as Activities of Daily Living (ADLs).
Long-term care insurance can be very beneficial, but premiums have seen significant increases since 2000. If long-term care is something you're interested in, buying a long-term care rider is a more affordable route.
A long-term care rider is an add-on for your life insurance policy. A long-term care rider allows you to use all or a portion of the policy's death benefit for qualified long-term care expenses.
Another option is a hybrid product. A hybrid product combines life insurance and long-term care insurance into one policy. However, the hybrid products do put more emphasis on the long-term care feature over the death benefit.
Owning any type of long-term care insurance is not required, of course, but if dementia or Alzheimer's runs in your family, talking with an insurance advisor about your long-term care options is a good idea.
Umbrella Policy
An umbrella policy is a type of insurance that adds an extra layer of protection for you and your assets when you need coverage that exceeds the limits of your property insurance.
If you're liable for a claim larger than your homeowners, auto, or watercraft policy maximum coverage, your umbrella policy covers the difference. Umbrella insurance is often just a few extra dollars a month and the peace of mind is probably worth it.
Pet Insurance
Do you have four-legged members of the family? Pet insurance can help cover the costs of their medical bills.
The cost of pet insurance varies by many factors such as the age of your pet, their breed, pre-existing conditions, and your desired coverage. Coverage plans range from full comprehensive coverage that includes even their annual preventative check-ups to basic coverage which just covers accidents.
It's important to note that premiums typically increase every few years based on the age of your pet.
Pet insurance is not required to be a good pet owner. Some owners prefer to create a pet health savings fund to cover any potential medical bills entirely out of pocket. Whichever method you choose, having funds set aside for your pet do help when you need to make tough medical decisions.
This is not an exhaustive list of types of insurance. Only you and your family can determine what types of insurance you need to protect your loved ones and everything you've worked hard for.
To get started on life insurance, Quotacy can help.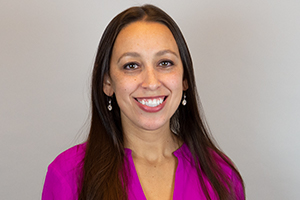 Natasha Cornelius, CLU
Senior Editor and Licensed Life Insurance Expert
Natasha Cornelius, CLU, is a writer, editor, and life insurance researcher for Quotacy.com where her goal is to make life insurance more transparent and easier to understand. She has been in the life insurance industry since 2010 and has been writing about life insurance since 2014. Natasha earned her Chartered Life Underwriter designation in 2022. She is also co-host of Quotacy's YouTube series. Connect with her on LinkedIn.